'The left has lost the ability to think'
Graham Linehan on how trans ideology has driven the smart set insane.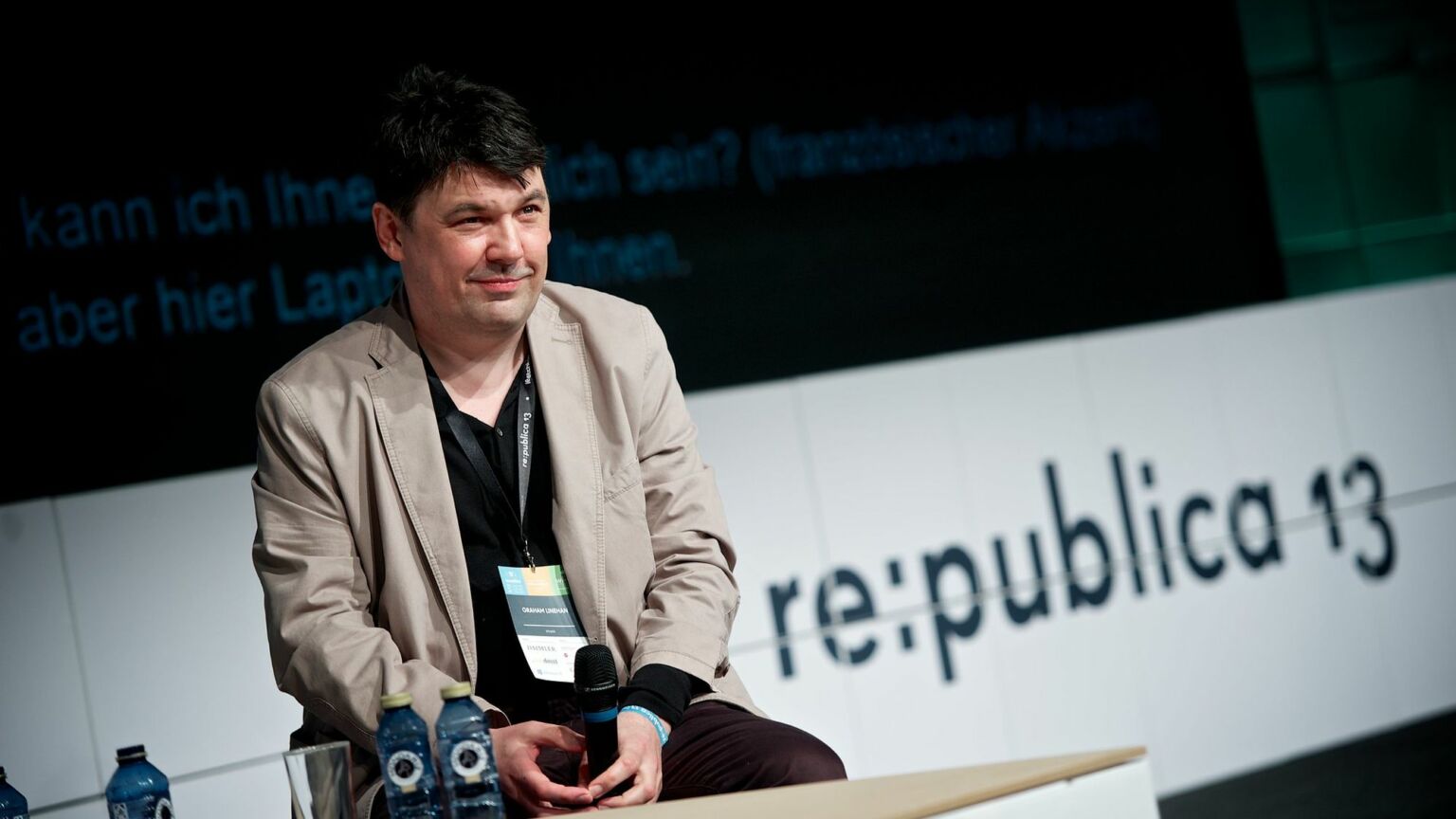 Donate to spiked this Christmas, and help keep us free, fearless and independent.
Graham Linehan, the comedy writer best known for his creations Father Ted and The IT Crowd, is now persona non grata in his old arts and media circles. He has paid an extraordinary price for speaking out against trans ideology. For Graham, this is a straightforward matter of speaking out for women's rights, gay rights and the safety of children. So why do so many self-styled progressives object to what he says? And why do they want to silence this debate?
Graham joined Brendan O'Neill on the latest episode of The Brendan O'Neill Show, to discuss all this and more. Below is an edited extract from their conversation. Listen to the full episode here.
Brendan O'Neill: Women who stand up to the trans movement are called misogynistic names and are demonised by sexist mobs online. But the whole idea that a man can easily become a woman is also incredibly misogynistic. Would you say the trans ideology is misogynistic at root?
Graham Linehan: The belief that women are just broken forms of men seems to be tied into the ideology of the trans movement. It is an extraordinary argument to make – that a man who is mentally sick and dysphoric is the same as being a woman. An eye-opening moment for me was when I saw so-called progressives comparing these men to black people. They would say things like: 'Transwomen are women, just like black women are women.'
It's not only a racist and misogynistic movement, it's a homophobic one, too. I recently did a stunt where I changed my pronouns and joined a lesbian dating app, because I look no different from all the other men who are trolling women by calling themselves 'she / her' and saying they're lesbians. So many on the left just seem unable to think at the moment. They don't seem to be able to recognise that they are the anti-gay ones now. They're the ones who are now anti-minority.
A few years ago, when I was still a good left-wing soldier, I remember getting into trouble for talking about the burqa. People used the phrase 'it's their culture' to explain why a man can wear shorts in the blazing sunshine, but his wife has to wear an all-over black covering. Now these same people are arguing that men should be allowed into female spaces, which will make those spaces impossible to access for many Muslim and Jewish women. The left hasn't just lost the ability to think – it has abandoned it with gusto.
This is possibly because the tools that leftists have acquired in fighting for this stupid ideology are ones that don't make them think too much about what they're arguing for. They can use thought-terminating clichés. They can use shaming. They can use guilt-by-association. All these things can keep them in a position where they don't have to properly look at the issue. They just have to pull out whatever weapon is in their armoury and use it against their enemy. That can sustain a movement for a while, but not forever.
All these people do is attack without any kind of substance. I often wondered why no one was looking at the scandals at Mermaids or at the Tavistock clinic, but a lot of the time it was simply because they didn't know about them. They don't consume any media other than the Guardian. And it's only recently that the Guardian decided to let readers in on these scandals. Up until that point, its readers could almost be forgiven for not having a clue.
O'Neill: What do you think could possibly shake people out of this view, or are they a lost cause?
Linehan: I do think there's something that can be done and it's a very simple thing. It's simply about having more adults in the room. When someone like Keir Starmer says you shouldn't say that only women have a cervix, that makes people feel as though they are living in chaos. Is no one going to tell the truth? People need to say that transwomen are males with gender dysphoria. They need to say that trans people should be treated with respect and care, and yet there are certain areas where their rights might conflict with women's rights. But the fact is that no one is willing to say this right now.
I genuinely think that the people who bowed to the trans movement have put themselves outside of ever being able to rule a country like the UK. I would never vote for someone who took the knee to this ideology. The Mermaids information was well known, the Tavistock information was well known, the treatment of women like JK Rowling and Kathleen Stock was well known. All of these things were well known. And yet Keir Starmer goes on television and says that you shouldn't say only women have a cervix. None of these people has the qualities that you need in a leader to take an unpopular stance once in a while. If we only had a few more voices doing that, it would change the whole conversation.
O'Neill: I have a feeling that people like you will be vindicated over the next few years. Will you feel generous to the people who treated you poorly because of what you believe?
Linehan: 'Generous' might be pushing it. But then I also used to repeat the same points given to me without really thinking about them properly. So if I did it once, I have to be a little bit kind to the people who are doing it now. We can't be lording it over people.
Some of the people who were closest to me treated me the most sadistically. That's going to be tough to get over. But there are others who have never stopped ringing me and staying in touch. These people would get in trouble if they said anything publicly, but they have never stopped with their kindness towards me.
There are also a lot of people who I'll never have anything to do with again. And that's good. It's a way of filtering out negative people. I used to only know people in the media, and now I know no one in the media. But I do know social workers and police women. I know all these feminists, who I would never have met otherwise. I know interesting, brave people from all over the world. I've had an army of people behind me and defending me from the start. In many ways, I'm blessed. I've got this circle of friends that is more varied and more interesting than I ever used to have. I feel like I've woken up from a kind of sleep – a sleep that perhaps a lot of us were in, where we refused to question what was fed to us. It feels good to come out of the other side of that.
Graham Linehan was talking to Brendan O'Neill on the latest episode of The Brendan O'Neill Show. Listen to the full conversation here:
Picture by republica GmbH, published under a creative-commons licence.
To enquire about republishing spiked's content, a right to reply or to request a correction, please contact the managing editor, Viv Regan.