In 2023, we need a reckoning with multiculturalism
From Leicester to Telford, the poisonous influence of multiculturalism was impossible to ignore this year.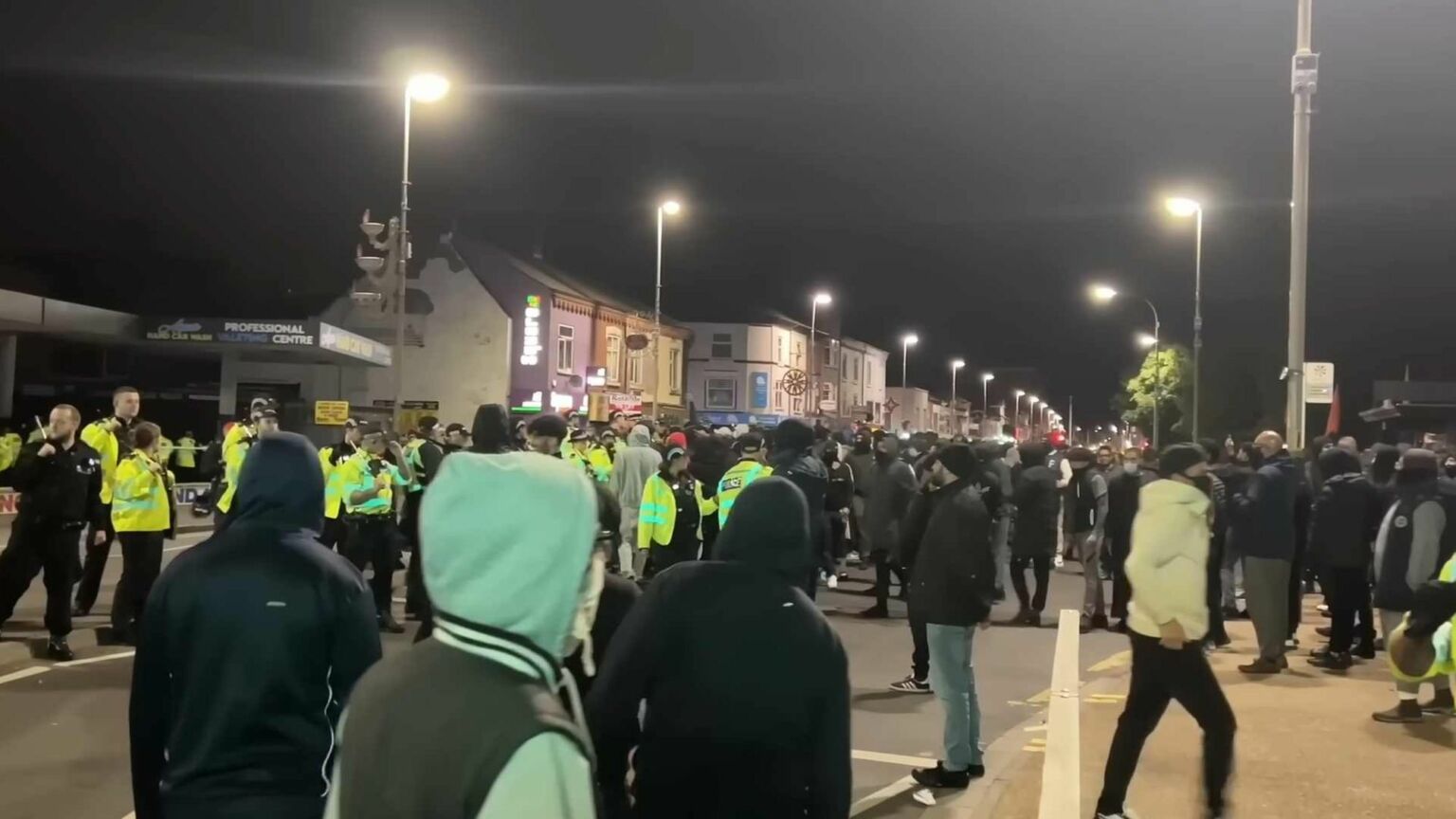 Donate to spiked this Christmas, and help keep us free, fearless and independent.
Britain remains a successful multi-ethnic, multi-faith society. But 2022 served up several brutal reminders of how quickly social cohesion can unravel under the impact of the divisive ideology of multiculturalism.
The disorder in Leicester during August and September, in which groups of largely Hindu and Muslim men fought each other for days on end, was particularly troubling. It could prove a watershed moment for community relations in modern Britain.
Until this summer, Leicester had been widely regarded as a paragon of multicultural success. Indeed, just a few weeks before the unrest erupted, the University of Leicester announced plans to hold a series of events celebrating its migratory history and diverse population. John Williams, from the university's Unit for Diversity, Inclusion and Community Engagement (DICE), said at the time that inward migration had transformed Leicester from a 'tired' and 'nondescript' city into a 'thriving and successful multicultural place'. His praise for multiculturalism was soon to ring a little hollow.
Numerous early reports suggested that the disorder was initially sparked by disturbances following an Asia Cup cricket match between India and Pakistan on 28 August. But Rob Nixon, the now chief constable of Leicestershire Police, has since said that tensions between certain sections of Leicester's Hindu and Muslim communities had been 'simmering' for a while. Tensions between India and Pakistan over the disputed Kashmir region have provided one source of antagonism between Hindus of Indian heritage and Muslims of Pakistani heritage. Nixon has also pointed to a growing distance between both communities' traditional religious leaders and the younger generations, leaving a vacuum that has been filled by social-media 'personalities' who peddle an ultra-religious identity politics.
All of this is very worrying. But to understand why an ultra-religious identity politics has flourished in Leicester among younger Muslims and Hindus, or why they appear to have a greater affinity with India or Pakistan than with Britain, one needs to look at the root cause – multiculturalism. Promoted through various national and local institutions, this ideology has encouraged people to think of themselves in terms of their ethnic and religious background. It has encouraged certain ethnic groups to identify with other nations, such as Pakistan or India, rather than with the nation in which they live. And, as a result, some have started to play out distant conflicts – in this case over Kashmir – within the UK. Make no mistake, this form of identity politics has fostered fragmentation, division and, yes, conflict.
The problems created by multiculturalism are only likely to become more pronounced if the latest UK census data are anything to go by. They show that Britain is becoming an ever-more ethnically and religiously diverse society. And that will bring serious challenges in terms of social cohesion if we continue on along the balkanising path of multiculturalism.
The problems created by multiculturalism weren't just in evidence on the streets of Leicester this year. They were also highlighted by yet more official reports about the never-ending grooming-gangs scandal. The independent inquiry into child sexual exploitation in Telford, published in July, concluded that more than 1,000 girls had been abused in the town over several decades. The inquiry stated that the police were reluctant to pursue their investigations into the gangs of largely Pakistani-heritage men because doing so would inflame 'racial tensions'. The inquiry even considered evidence from survivors who believe West Mercia Police failed to take proper action in some investigations in order to avoid being labelled racist.
The inquiry into the Telford grooming-gangs scandal was not the only one of its kind to deliver grim findings this year. Inquiries into child sexual abuse in Oldham and Rotherham also published reports telling a similar tale. The very institutions tasked with protecting young, vulnerable girls, many of whom were in care, signally failed to do so. And the principal cause was a fear of inflaming racial tensions by targeting gangs composed, in the main, of men of a certain ethnic background.
This is the poisonous influence of multiculturalism. It is elevating the protection of group-specific identities over the needs of the most vulnerable. It is emphasising what divides us over what we have in common. And, in doing so, it is racialising and dividing society – and sowing conflict in our midst.
Diversity can be a strength. But only if it is bound by shared values, mutual obligations and a sense of common purpose. Without these essential ingredients for social cohesion, community relations in our diverse communities will disintegrate, with potentially disastrous results.
In 2023, we need to tackle the ideology of multiculturalism head-on.
Rakib Ehsan is the author of the forthcoming book, Beyond Grievance, which is available to pre-order on Amazon.
To enquire about republishing spiked's content, a right to reply or to request a correction, please contact the managing editor, Viv Regan.