Our abortion laws are archaic and irrational
Women should not be criminalised for taking abortion pills.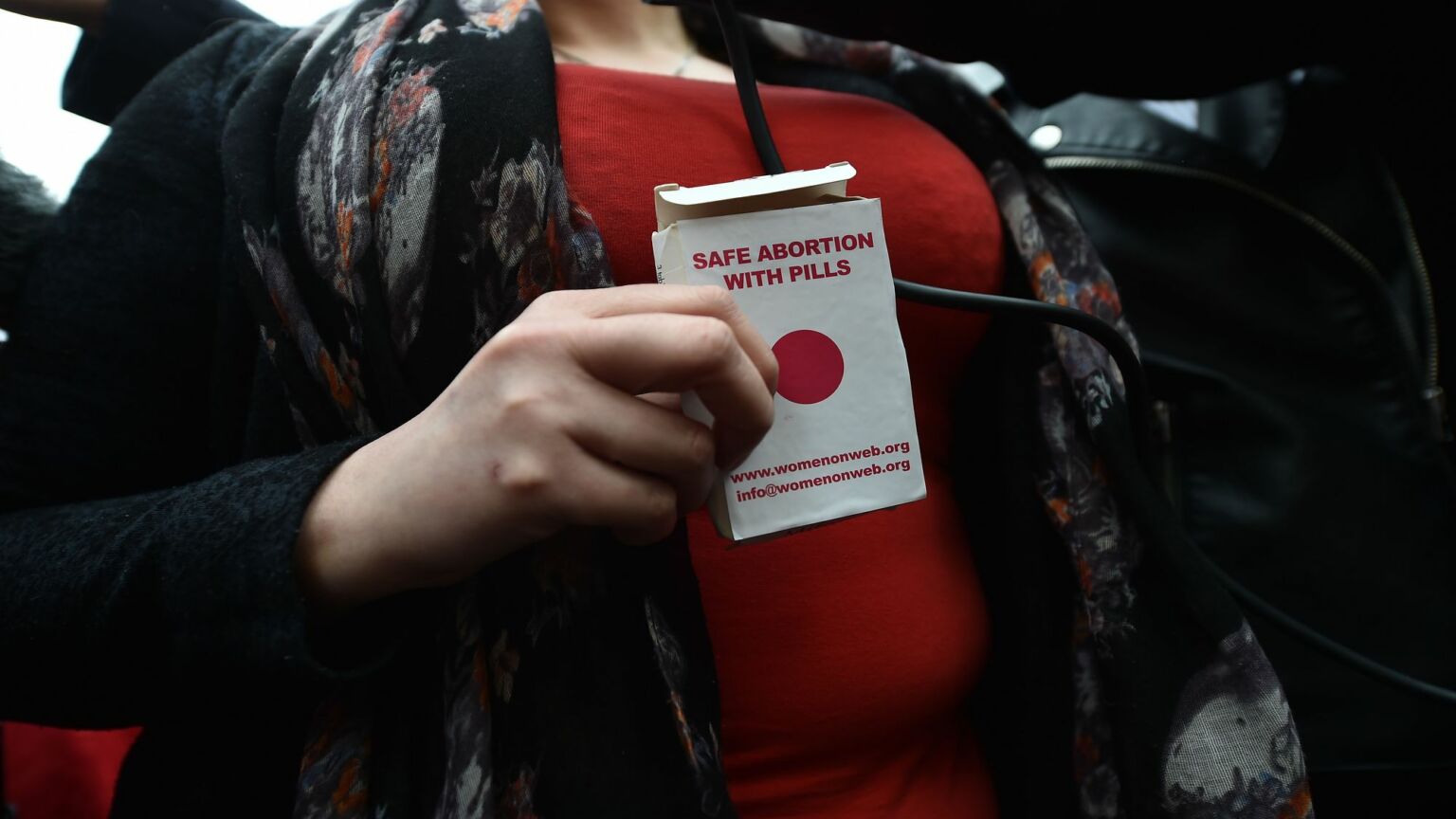 Donate to spiked this Christmas, and help keep us free, fearless and independent.
Many of us will share the outrage of senior judge Ian Pringle KC, who last week declared that he was 'flabbergasted' when a woman was brought before him to be prosecuted for an illegal abortion. Her case offers a stark reminder of the cruelty and irrationality of the UK's archaic abortion laws.
Last year, the woman, who has not been named publicly, underwent an emergency caesarean section to deliver her baby, nine weeks before it was due. During the procedure, a clinician found two pills in her body, which were believed to be abortion medication. The mother said she had been prescribed the tablets legally, in Portugal. She said she used them at a later date, believing they were a treatment for thrush. The prosecution presumably thought she had used the tablets to induce her own miscarriage. The baby survived and is now a toddler.
Pringle described the case as 'sad and tragic' and the trial as a 'waste of court time'. He found there was an 'absence of any public interest' in pursuing the prosecution. The case was subsequently dropped.
This woman was fortunate to have been put before a sympathetic judge. The fates of other women in similar situations, however, are less clear. A Sunday Times analysis of Home Office data found that in 2021 11 women accused of illegally procuring an abortion were reported to police in England and Wales. This was up from seven women in 2020, eight in 2019 and just two in 2018.
In at least one of the cases reported by the The Sunday Times, a woman obtained abortion pills legally from BPAS (the British Pregnancy Advisory Service). As things stand, women can receive abortion pills in the post in the first 10 weeks of pregnancy, following a remote consultation. It was only when the woman gave birth to a well-developed fetus that it became clear her pregnancy was considerably more advanced than anyone had believed. Did the woman know how developed her pregnancy was? Did she purposefully mislead the doctors? Or did she genuinely believe she was less than 10 weeks pregnant? Women are usually very good at working out how far along they are in their gestation – but not always. Who could make a case beyond reasonable doubt about what she knew, one way or the other?
Most obstetricians will have at least one story to tell about delivering a baby for a woman who didn't know she was pregnant until she went into labour. One consultant told me that one of his colleagues went into labour while they were doing their hospital rounds together. She had no idea she was pregnant, despite being a senior midwife. When I was head of BPAS, I remember speaking to a woman who was booked for a 14-week abortion procedure. When she was examined, she was found to be dilating and ready for delivery. Fortunately, the clinic was on general hospital premises, and so she was transferred straight on to the labour ward. She entered the clinic to have an abortion and left with a child. Such cases are rare, of course, but they are not unheard of.
One reason that prosecutions for illegal abortion are rising is due to the increased availability of abortion pills. These pills give women greater freedom to decide whether to continue or end a pregnancy. But because their use is still regulated by our 55-year-old abortion laws, many women are getting caught out – usually for taking them at the wrong time, or for sourcing them from an unofficial provider. Outside the world of abortion providers and legal scholars, few people understand the vagaries of the 1967 Abortion Act and how it applies to women seeking treatment in the here and now.
Even as abortion-pill services have been liberalised to some extent, there are still many unnecessary barriers to women accessing them. Thanks to the Abortion Act, these pills still need to be sent from a specialist abortion provider. When abortion was a procedure that risked internal damage or life-threatening sepsis, it made sense for it to take place in special clinics or hospitals. But now that it comes down to taking a pill, this is no longer necessary. Why shouldn't women be able to access these pills from a GP or local pharmacist, as they can with the contraceptive pill?
When services don't deliver what women need, women will go elsewhere. When exasperated by delays through 'official' channels, they will find other suppliers online. Unless the government starts regulating abortion pills in a way that makes sense to women, any barriers it erects to prevent misuse will be seen as obstacles to be evaded.
And unless we change our abortion law, we will continue to have many more 'flabbergasting' prosecutions. It is time to stop trying to make modern abortion practices fit into archaic laws. The law must change to reflect what early abortion has become – an efficient means of birth control. This should never be a criminal matter.
To enquire about republishing spiked's content, a right to reply or to request a correction, please contact the managing editor, Viv Regan.