How Britain became Italy
Rishi Sunak and Jeremy Hunt have brought Mario Draghi-style technocracy to the UK.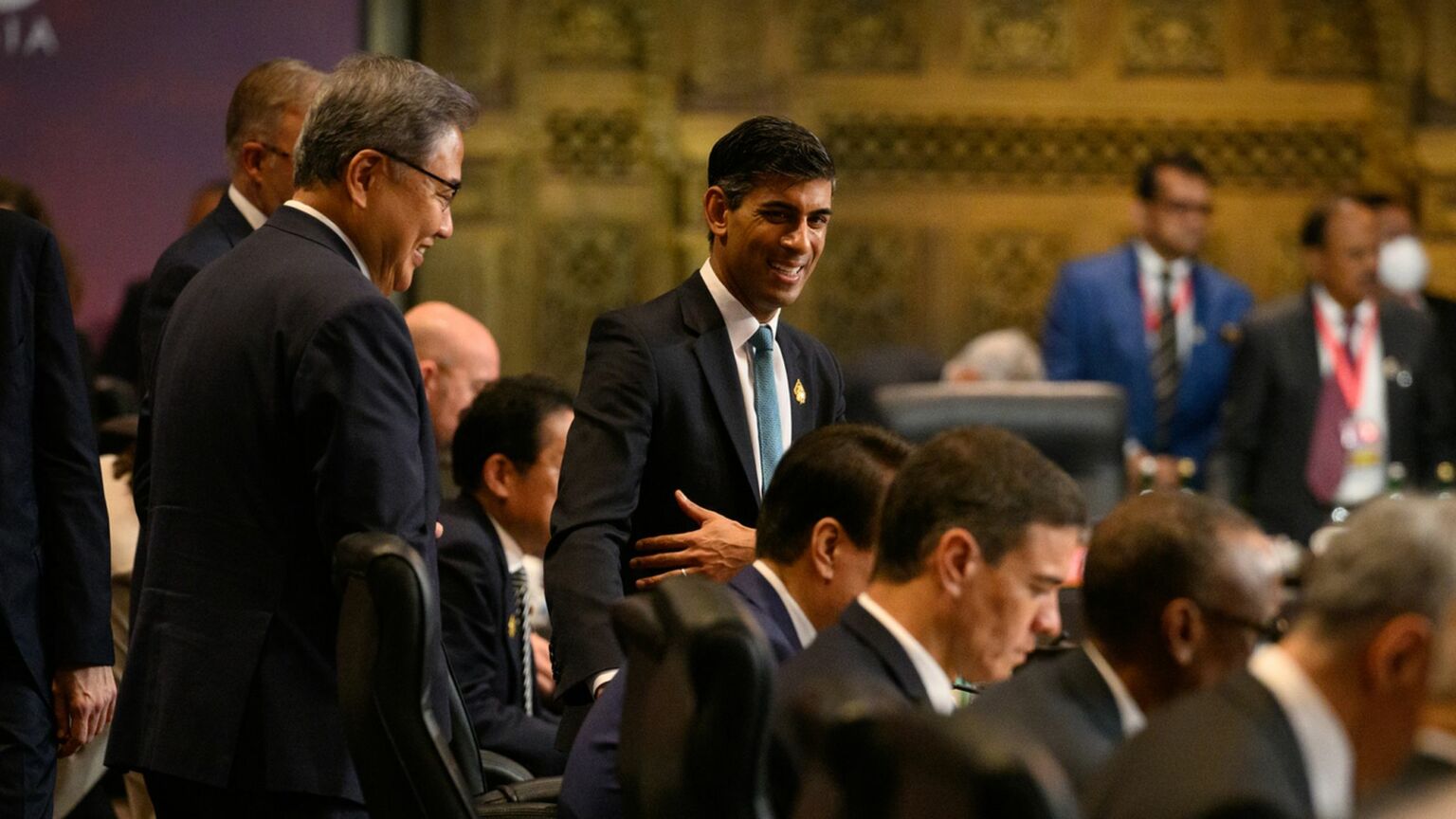 British politics has come to resemble that of Italy. There is the ever-shortening life expectancy of our governments, for a start. But more significantly there is the fact that Britain's governments are looking increasingly like top-down, technocratic installations.
Indeed, like Italian governments of previous years, the government of Rishi Sunak is giving off many signs of being a technocratic imposition. If it quacks like a technocrat, it probably is a technocrat.
It's worth looking briefly at Italy's recent political history. Over the past decade, it has had two governments headed up and dominated by technocrats. The first was that of Mario Monti (2011-13), a former European commissioner and academic. And the second was that of Mario Draghi (2021-22), the one-time president of the European Central Bank. Under Italy's constitution, the president can appoint a non-MP as prime minister and the cabinet can be composed mainly or entirely of non-MPs. Both Marios were external appointees. Monti's cabinet was entirely unelected, Draghi's mostly so. And both are hybrid professional-political types – that is, unelected technocrats.
Back in 2011, the formation of the Monti government was effectively dictated by the markets, the European Commission and one Mario Draghi, then the newly appointed president of the ECB. Later, Draghi's own administration was a shotgun wedding brokered by the Italian president, Sergio Mattarella. This government was effectively seen off by populist Giorgia Meloni and her Brothers of Italy party, which won the Italian election last September. This tells its own story about what Italian electors think about technocrats when they are actually asked.
On the face of it, there is little comparison between prime minister Rishi Sunak's government and those of the Marios. The Sunak cabinet comprises only elected MPs. And while special advisers and their peers in the civil service do have influence, at least their roles are circumscribed and do not involve cabinet membership.
Yet while our leaders may be elected, technocrats are increasingly active behind the scenes. This became clear during the pandemic, when elected politicians eagerly passed responsibility for decisions over to scientific and medical advisers. Our authoritarian lockdown measures are testament to just how much power technocrats can wield.
Even with normal service apparently resumed after the pandemic, there is strong reason to believe that Sunak's government is more technocratic than ever. This is clear from both its tone and the means by which it came into being.
In terms of tone, both Hunt and Sunak sound unmistakably like those supreme technocrats Monti and Draghi. It isn't only what they say but how they say it. There is an unambiguously statist 'you'll get what you get' tenor to their pronouncements. Even on close-to-home issues such as the cost of living, law and order and immigration, they seem to be solely pursuing centrally planned policies.
Not only that, the multimillionaire, Silicon Valley alumnus Sunak seems more at home among the global elites than among British voters. And he shares the concerns of the elites, too. During his COP27 visit in November, he endorsed the climate-change loss-and-damage fund – to the delight of sundry green campaigners.
Secondly, the way in which Hunt and Sunak acquired power was reminiscent of the way in which Italy's technocrats acquired power. The media chorus that accompanied their appointment invariably featured the phrase, 'The adults are back in the room'. This should cause every democrat's antennae to twitch. Especially as it was accompanied by a palpable air of establishment satisfaction.
There seems to be a sense that a Sunak government is what the establishment wanted, just as the EU wanted the Italian governments of Monti and Draghi. A feeling that the storm over Liz Truss's mini-budget and energy-support package had been kicked up by the Bank of England and quite possibly the Treasury. The fuss over the mini-budget certainly seemed disproportionate at the time. And the way in which sole blame for the mess fell at the feet of chancellor Kwasi Kwarteng was all a little too convenient.
Thus was the path eased to a Sunak 'coronation'. And apart from a handful of ministers being picked off, Sunak has had a relatively easy ride ever since from the press.
Sunak and Hunt's role is all too reminiscent of that of the Marios. Like Italy's technocratic duo, they were summoned to sort out a financial and political mess. And like their Italian counterparts, they are doing so by addressing markets and institutions, while ignoring voters.
To enquire about republishing spiked's content, a right to reply or to request a correction, please contact the managing editor, Viv Regan.