Why She Said has flopped so spectacularly
This dramatisation of the Harvey Weinstein affair is a two-hour exercise in virtue-signalling.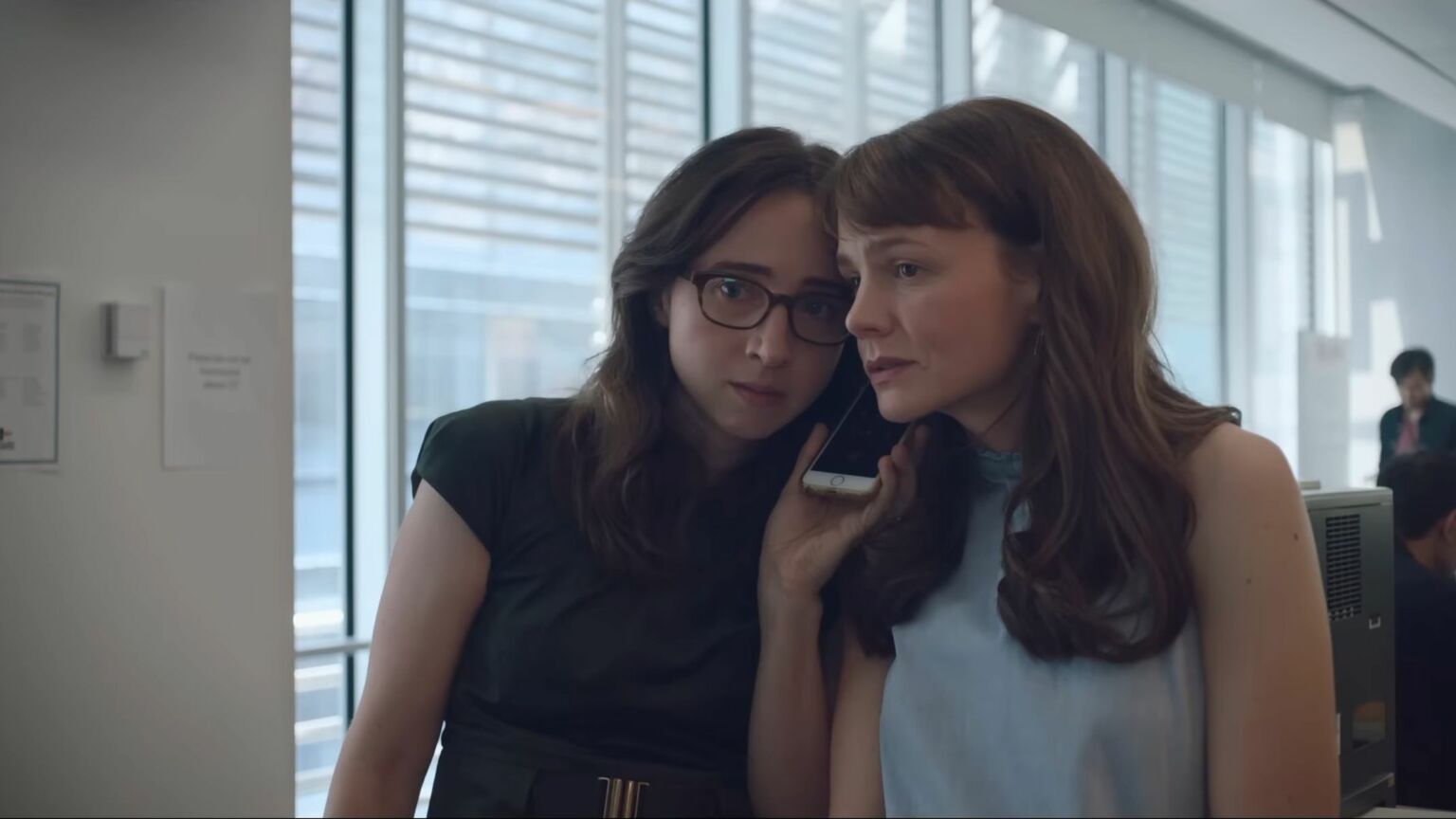 New #MeToo drama She Said is about the 2017 New York Times investigation into Harvey Weinstein. Focusing on the two key reporters, Megan Twohey (Carey Mulligan) and Jodi Kantor (Zoe Kazan), it is a film for a certain type of earnest young woman – fascinated by newspapers, with a burning desire to right the world's wrongs.
On its own merits, She Said is a workmanlike procedural that really does drag. Despite its high-drama Hollywood subject matter, viewers will need a high tolerance for lengthy dialogue about the legal minutiae of non-disclosure agreements. The absence of dramatic tension is palpable – this despite it opening with a high-octane sequence involving an innocent, young woman running down the street, fleeing Weinstein.
She Said lacks the tight editing and pace of its immediate predecessor in the crusading newspaper genre, Spotlight, which won Best Picture at the 2016 Oscars. Spotlight told the story of the Boston Globe's exposure in 2002 of widespread child abuse by Boston priests.
Given Spotlight's success, producers could perhaps be forgiven for thinking that a film about the investigation into Harvey Weinstein would prove similarly successful. It has a stellar cast. It has received glowing reviews. And it covers a far more famous investigation — Kantor and Twohey won the Pulitzer Prize in 2018 and it was the Times' revelations that effectively spawned the #MeToo movement.
Yet She Said has flopped spectacularly. Its US opening earlier this month was one of the worst box-office performances in cinema history, taking in a woeful $2.2million over a three-day weekend.
The liberal media have trotted out all kinds of excuses for She Said's failure. Apparently, it is 'too soon' after the original events, 'audiences want escapism', and even 'the audience this movie was made for is too afraid of Covid to return to the cinema'. 'Across the board, it's a scary time for prestige films', one analyst told Variety magazine.
But these miss the major reason why a film about New York Times journalists failed to pull in the crowds. Right now, a large proportion of the US public loathes the news media – especially the self-aggrandising, right-on journalism that is to be found at the New York Times. In a study released last year, 56 per cent of Americans surveyed agreed with the statement, 'Journalists and reporters are purposely trying to mislead people by saying things they know are false or gross exaggerations'.
She Said doesn't do itself any favours. It seems to play up to elite 'progressive' prejudices. The first 20 minutes or so of the film are all about Donald Trump, and the supposedly awful aftermath of his 2016 election victory.
There might be a further cultural current working against She Said's ticket sales – the fact that many, women included, find the canonisation of the leaders of the #MeToo movement rather unconvincing. For all of Weinstein's horrible crimes and reign of terror in the film industry, it wasn't long before much of the reaction to the controversy was itself being driven by pampered, privileged young women – advancing their own careers as they did so. The narrative that these women are plucky, courageous underdogs sticking it to the man is something that the public clearly isn't buying. So unsung were these warriors for justice that they are glowingly eulogised in Hollywood just six years later.
'There are very few portrayals on screen of female courage', Carey Mulligan told USA Today shortly after She Said's release. Really, Carey? Haven't you ever watched Sally Fields as Norma Rae? Carrie Fisher as Princess Leia? Sissy Spacek in Coal Miner's Daughter? Meryl Streep as Karen Silkwood? Jodie Foster in The Accused? Halle Berry in Monster's Ball?
Ultimately, it doesn't matter how skillfully She Said is executed when the public can tell that it is a two-hour exercise in virtue-signalling.
Our current cultural and media elites love to insist that they are members of a downtrodden resistance. They demand to be seen not as figures of immense privilege, but as heroic fighters for justice. Clearly, the public is no longer buying this losing formula. It certainly isn't translating into box-office gold.
Jenny Holland is a former newspaper reporter and speechwriter. Visit her Substack here.
Watch the trailer for She Said here:
Picture by: YouTube / Universal Pictures.
To enquire about republishing spiked's content, a right to reply or to request a correction, please contact the managing editor, Viv Regan.