Safetyism is a menace to family life
A mother in Texas was arrested for letting her eight-year-old walk home alone.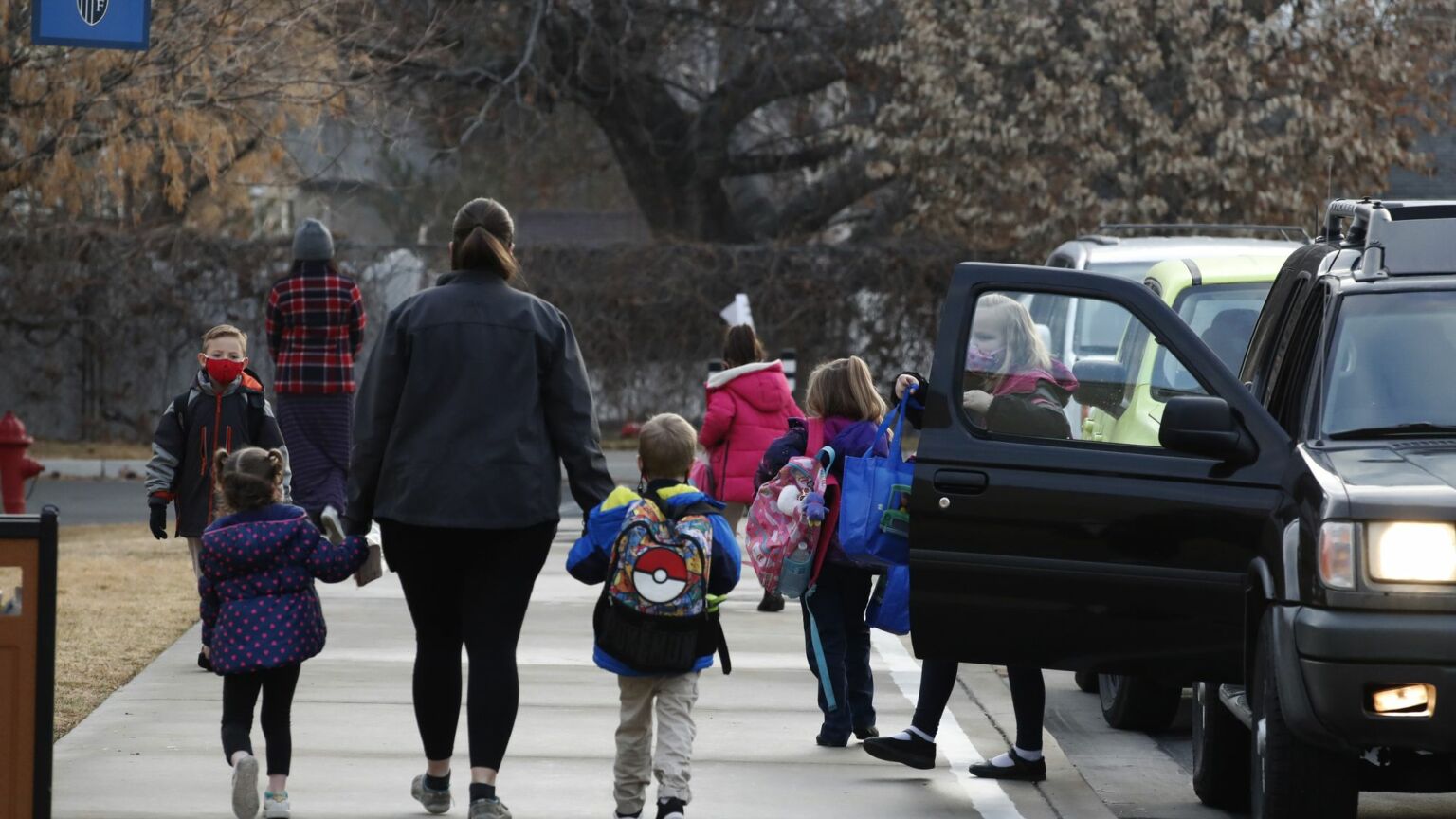 A mother in Texas has narrowly escaped a spell in prison. Her crime? One of her children was seen walking home alone. Seriously.
Lenore Skenazy, journalist and founder of Free-Range Kids, broke the news of this case in Reason magazine last month. In October 2021, on the way home from karate one afternoon, Heather Wallace's oldest son, eight-year-old Aiden, was 'driving his two brothers crazy in the car'. So Wallace stopped the car and asked Aiden to walk the rest of the way alone. The journey was only half a mile in a quiet suburban neighbourhood in Texas, one which Aiden had walked many times before. In other words, this was an ordinary day for a parent with three young boys.
But after a neighbour called the police, reporting – shock horror – a boy walking outside alone, Wallace ended up being arrested for child endangerment. She was handcuffed and then thrown in a jail cell.
In Texas, the minimum penalty for child endangerment is two years in jail – the maximum is 20. Unwilling to risk a trial, Wallace took a plea bargain. She was spared prison, on the condition that she complete a 'pre-trial diversion programme'. This consisted of 65 hours of community service, random drug tests, as well as having to write an essay demonstrating her remorse.
Ironically, because she was unable to afford a babysitter, Wallace was often forced to leave her children alone in order to complete the community-service programme.
As a result of her brush with the law, Wallace had to resign from her job as a paediatric sleep consultant. Because of the charges, she can never work with children again.
Wallace's shocking case is by no means an isolated one. In the US today, ordinary parenting is all too often being treated as criminal behaviour. Skenazy has documented a litany of similar cases in recent years. Mothers have been criminalised in the US for allowing a 14-year-old to babysit her younger siblings, leaving toddlers in a car while picking up a cake and leaving a 14-year-old at home alone.
In some cases, parents can be found not guilty of child endangerment by the courts, only to find themselves on a registry of child abusers, affecting their future employment.
What is driving the criminalisation of parents is a pervasive attitude of safetyism, combined with overzealous law enforcement and stringent child-abuse legislation. This means that even the tiniest parenting misstep – or even, in many cases, totally unobjectionable behaviour – ends up being treated as evidence of criminal neglect and abuse.
The authorities' eagerness to paint parents as brazenly neglectful betrays a dismal view of ordinary families. None of these mothers was actually neglecting her children. All of them were just juggling the everyday struggles of raising kids, and allowing them to do things on their own – such as walking a short distance home – that would have been seen as normal just a few decades ago.
What's clear, beyond doubt, is that the heavy-handed treatment of parents is not fuelled by concern about children. It is the logical outcome of a worldview that treats parental authority as secondary to expert credentials, in which stringent laws override common sense, and in which parents are treated with permanent suspicion.
We must stop criminalising parents. We must reject safetyism. And we must reject the view that the state knows best when it comes to raising children.
Laurie Wastell is an intern at spiked.
To enquire about republishing spiked's content, a right to reply or to request a correction, please contact the managing editor, Viv Regan.