Immigration and the myth of racist Britain
Both the anti-immigrant right and the woke left think British people are bigots. They're both wrong.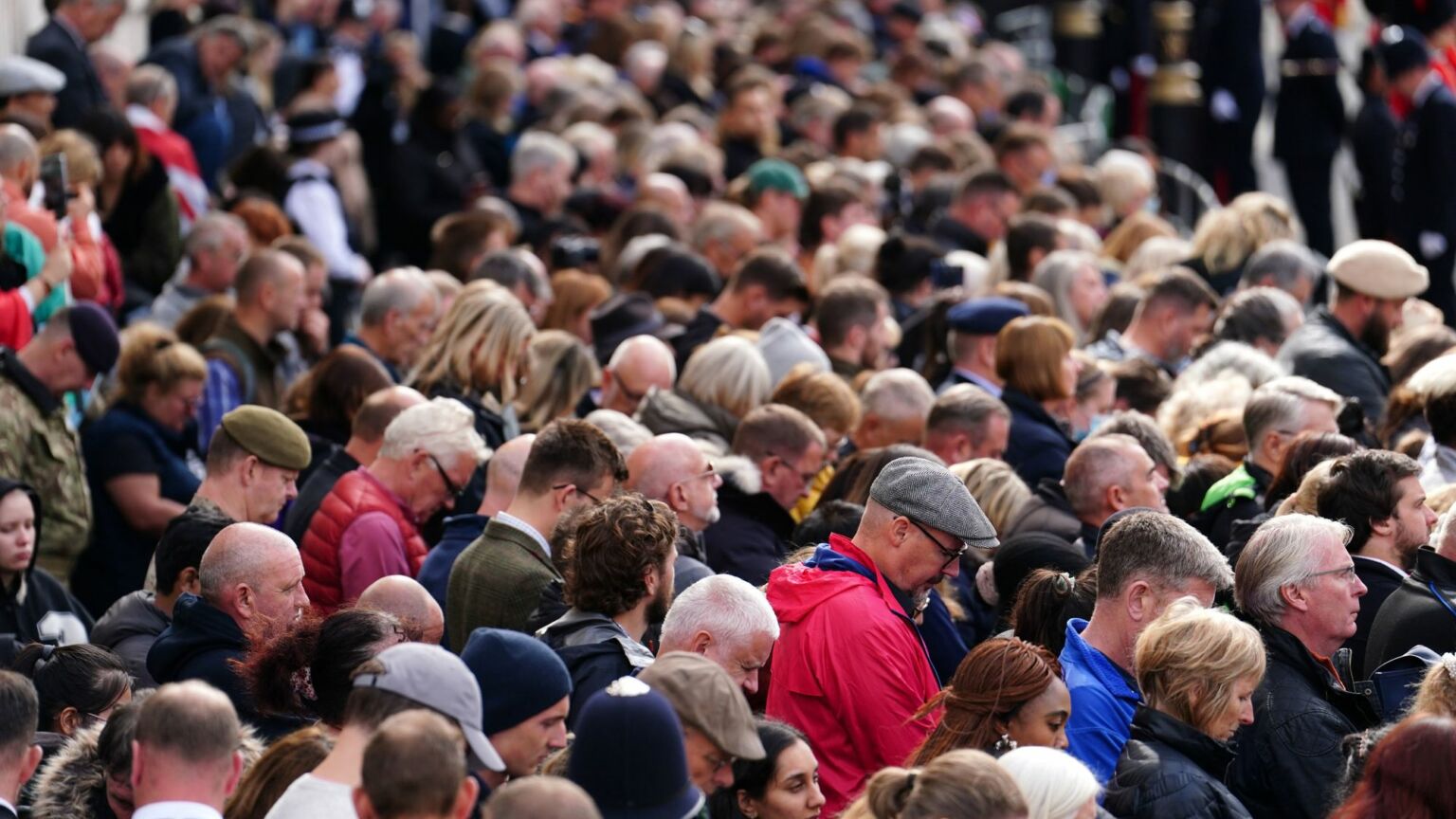 First came the news that UK net migration had reached a record high of 504,000 in the year to June. And then, on Tuesday, data from the Census 2021 were released. They show that the proportion of people who describe themselves as white British fell from 86 per cent in 2011 to 82 per cent in 2021. And they also show, for the first time ever, that the percentage of people identifying as Christian in England and Wales has fallen below 50 per cent.
These two seemingly related bits of news seem to have enraged some on the right while cheering the smuggest among our cultural and political elites. It's made for a shrill, unedifying spectacle.
For those outraged, the census data reveals what they've long feared. That, thanks to years of inward migration, the social, demographic make-up of the UK is fundamentally changing. There are now fewer white people. And there are fewer identifying as Christian than ever before: down 13 per cent (or 5.5million) over the past decade. At the same time, there are (marginally) more people identifying as Muslim, Hindu and other faiths than there were in 2011.
On the flip side, those effectively celebrating all this are doing so with more than a hint of malice. They seem to see high levels of immigration as one in the eye of the Brexit-voting public. 'You hated the foreigners', said Remainer foghorn James O'Brien, 'and now there's more of them coming in than ever before!'. Over at the Guardian, the census data have been weaponised against the 'pound-shop Powellites' who 'flourished after Brexit', as a blow to Leave voters' supposed dreams of a whiter-than-white, racially pure Blighty. Or something.
The hyperbole on both sides is obscuring reality. That net-migration figure is high by historical standards, but as David Goodhart points out, 'unlike in the era of EU free movement, almost all of that 504,000 net migration number is covered by student, work or refugee visas'. What isn't can be accounted for by the one-off, exceptional inflows from Ukraine, Hong Kong and Afghanistan – specific refugee support schemes with high levels of public support.
As for the census, the decline in the proportion of people describing themselves as white British is negligible in reality. And the most significant change in the UK's religious make-up has rather more to do with secularisation than migration. The truth is that faith has been playing an increasingly smaller role in people's lives for many years now. The census reveals that 22.2million people – a rise of 8.5million on 2011 – now identify as non-religious. That's more than a third of the population of England and Wales.
So neither high immigration levels nor the census data are quite what they seem. Not that that's stopped certain right-wingers from doom-mongering and indulging in a bit of white identity politics or stopped large swathes of the metropolitan left from celebrating. Yet what is striking is just how much both sides have in common. The right-wingers claim that this is definitely not what the Brexit-backing, Tory-choosing public voted for. And the middle-class liberal-left also claim that this is definitely not what the Brexit-backing, Tory-choosing public voted for. It's just that while some on the right think it's a disaster, the smart set think it's hilariously brilliant – their vengeful glee is barely hidden at points.
Both sides clearly misunderstand Brexit and the British public. They both assume that people voted to leave the EU out of a dislike of immigrants. They both assume that the British public is racist, intent on keeping Britain white and, as one account put it this week, possessed of 'self-defeating xenophobia'. And they both assume that because of Brexit voters' 'base racism and bigotry' we will all be devastated by this news of record-high net migration and social, demographic change.
But this isn't true. Those on the right who think it is are buying into the elite demonisation of Brexit Britain as a racist, xenophobic hellhole. It's a portrait that really does bear no relation to reality. All the polling and survey data available suggest that Brits' attitude to immigration, for example, has become ever more favourable over the past decade, especially after Brexit. A 2019 British Future study, for instance, revealed that over 90 per cent of English people do not think being English is about skin colour, an increase from 80 per cent in 2012. The British Election Study (BES) shows that the proportion of people who say immigrants have made a positive contribution to the economy and the culture of Britain has risen from under 35 per cent in 2014 to over 50 per cent today. And YouGov's immigration-opinion tracker shows that the proportion of those wanting to reduce immigration levels has fallen by nearly 10 points since 2019.
So the assumption that the census data and high immigration levels cut against the grain of Brexit Britain is completely wrong. It's a projection of elite prejudices – that the bovine people are inexorably fearful of foreigners and non-white people – on to the people. As the Financial Times' chief data reporter noted earlier this year, 'British attitudes towards immigrants today rank among the most positive globally'.
This is not to suggest that people are unconcerned about immigration right now. They clearly are concerned. But their worries are born of the lack of control, the sense that the state seems powerless to secure and regulate Britain's borders, not racism or xenophobia. That's why the small-boats crossings, which have carried tens of thousands of migrants unlawfully into the UK this year, prompt so much unease. Because they reinforce the sense that immigration, and the social change that can follow in its wake, is something that is being done to people in the UK against their will. A process over which they have no say or power.
The British public is not inexorably opposed to immigration. They're opposed to uncontrolled immigration. They're opposed to those who complacently celebrate porous borders as if they're a mark of openness and virtue. They're opposed to those who confuse being open to outsiders with multiculturalism and the sacralisation of difference. And they're opposed to politicians on both sides who hold them in contempt – who occasionally pay lip service to the public's concerns about illegal immigration or integration but never do anything about it.
Bad faith has clouded the debate for too long. As has a low view of the British public among the elites – one that sees us, approvingly or disapprovingly, as a racist throng. As the woke left virtue-signals about immigration and the anti-immigrant right vice-signals about the decline of white people, it's clear they share many of the same prejudices.
Tim Black is a spiked columnist.
To enquire about republishing spiked's content, a right to reply or to request a correction, please contact the managing editor, Viv Regan.