Islamism is still the biggest terror threat we face
Fear-mongering about 'Islamophobia' must not get in the way of confronting terrorism.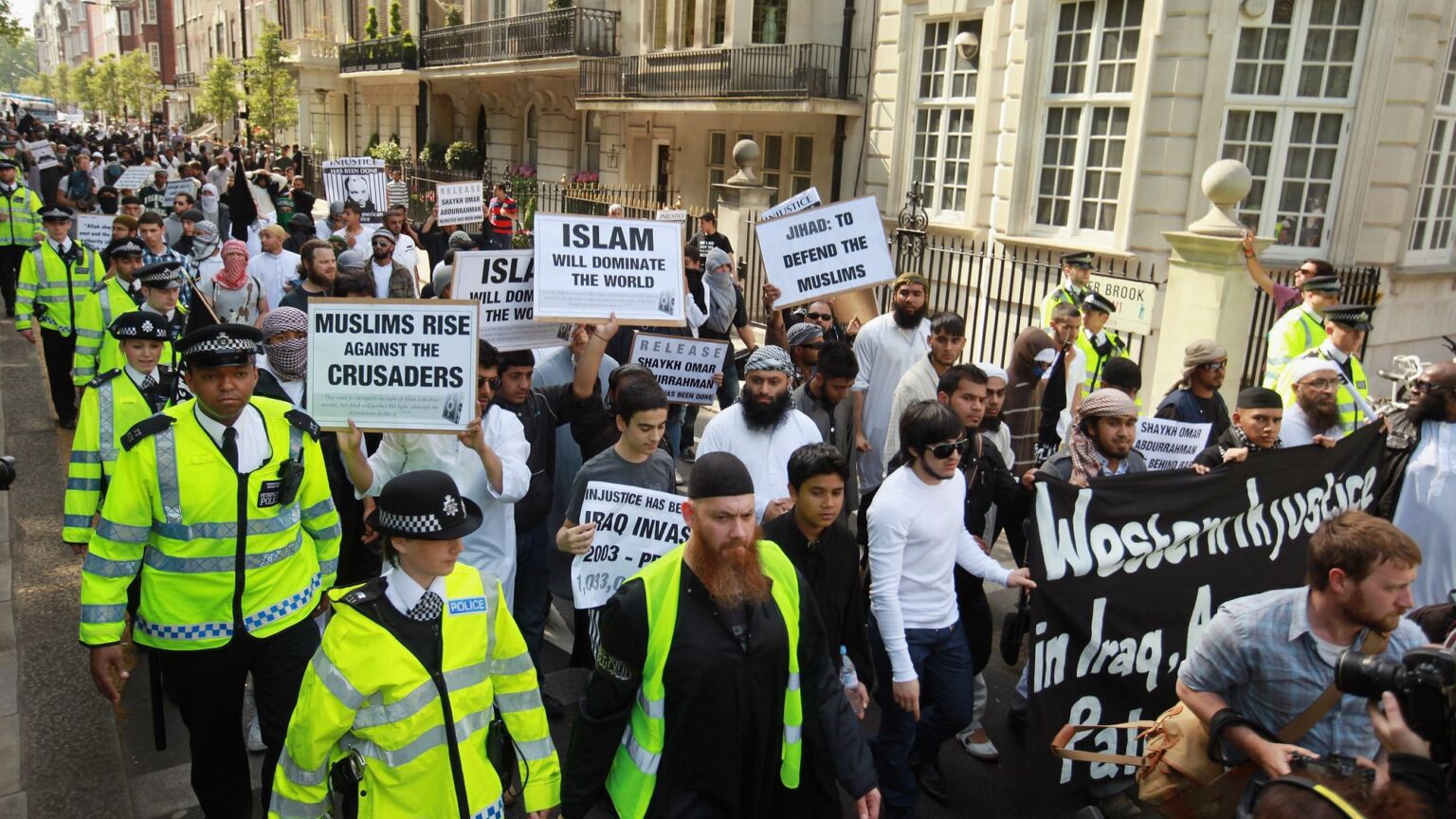 Islamist terror remains the largest terror threat to the UK, by a significant margin. According to MI5 director general Ken McCallum, who gave his annual threat update last week, Islamists make up three-quarters of the MI5's terrorist caseload. Yet despite this, it seems there is a widespread reluctance not only to acknowledge this threat, but also to name it.
Just days before MI5's threat update, the National Association of Muslim Police (NAMP) called on the home secretary and the police force to stop using terms such as 'Islamism', 'Islamist' and 'jihadism'. NAMP cites a survey it conducted two years ago, which claimed to reveal that '85 per cent of Muslim police respondents and 92 per cent of Muslim community respondents believed that the use of such terminology had a direct link to Islamophobic sentiment'.
While it is not clear how these so-called Islamophobic sentiments are supposed to manifest themselves, when all we're talking about here is naming the ideology driving terrorism, other research suggests that British Muslims do not share the view that it is too dangerous to talk about Islamist terrorism in frank terms. Like the British public more broadly, the vast majority of British Muslims take Islamist terror extremely seriously.
Research carried out by consultancy Crest Advisory in 2020 found that British Muslims are 'not in denial about the threat of extreme Islamism'. Just under two-thirds of British Muslims (63 per cent) report being worried about 'extreme Islamism', which is broadly in line with the British public as a whole (67 per cent). Most Muslims also trust the police when it comes to 'countering extremism / terrorism'. In fact, they trust the police more when it comes to terrorism than they trust the police to deal with lesser crimes, such as burglary.
NAMP argues that we should replace the term 'Islamism' with new descriptors, such as 'Daesh-inspired terrorism' or 'anti-Western extremism'. This is absurd. All this does is exonerate the ideology that is wreaking so much havoc.
'Islamism' is an entirely appropriate and accurate way to describe the political ideology that motivates most of the terrorist acts in Britain today. Those who want to set up a caliphate and live under Sharia law are Islamists. Those who would fight with ISIS are Islamists. Those who killed innocent people at Manchester Arena, or on London Bridge, or on 7/7, or on so many other tragic occasions in recent decades, did so because they are Islamists.
It is not Islamophobic to say this. It is simply a statement of fact. In Britain, nearly a hundred people have been killed by violent Islamists since 2005. When NAMP claims that using the term Islamism could increase Islamophobic sentiments, it places the feelings of imagined victims over the actual victims of this deadly ideology.
The security services should be in the business of thwarting terrorist attacks. Instead, they are in danger of being thwarted by the snowflakes in their own ranks, who get upset whenever terrorism is described accurately.
There is no need for all this linguistic policing. The British public can quite easily distinguish between the religion of Islam and the political ideology of Islamism. They can also distinguish between ordinary Muslims and extreme Islamists. The idea that using terms such as 'Islamism' and 'Islamists' will increase Islamophobic sentiments speaks to a bigoted view of ordinary Britons as stupid and racist.
If we cannot even name the ideology that threatens us, then what hope do we have of defending ourselves against it?
Wasiq Wasiq is an academic specialising in law and terrorism. Follow him on Twitter: @WasiqUK
To enquire about republishing spiked's content, a right to reply or to request a correction, please contact the managing editor, Viv Regan.