The myth of 'progressive' London
The capital is far more socially conservative than the rest of the UK.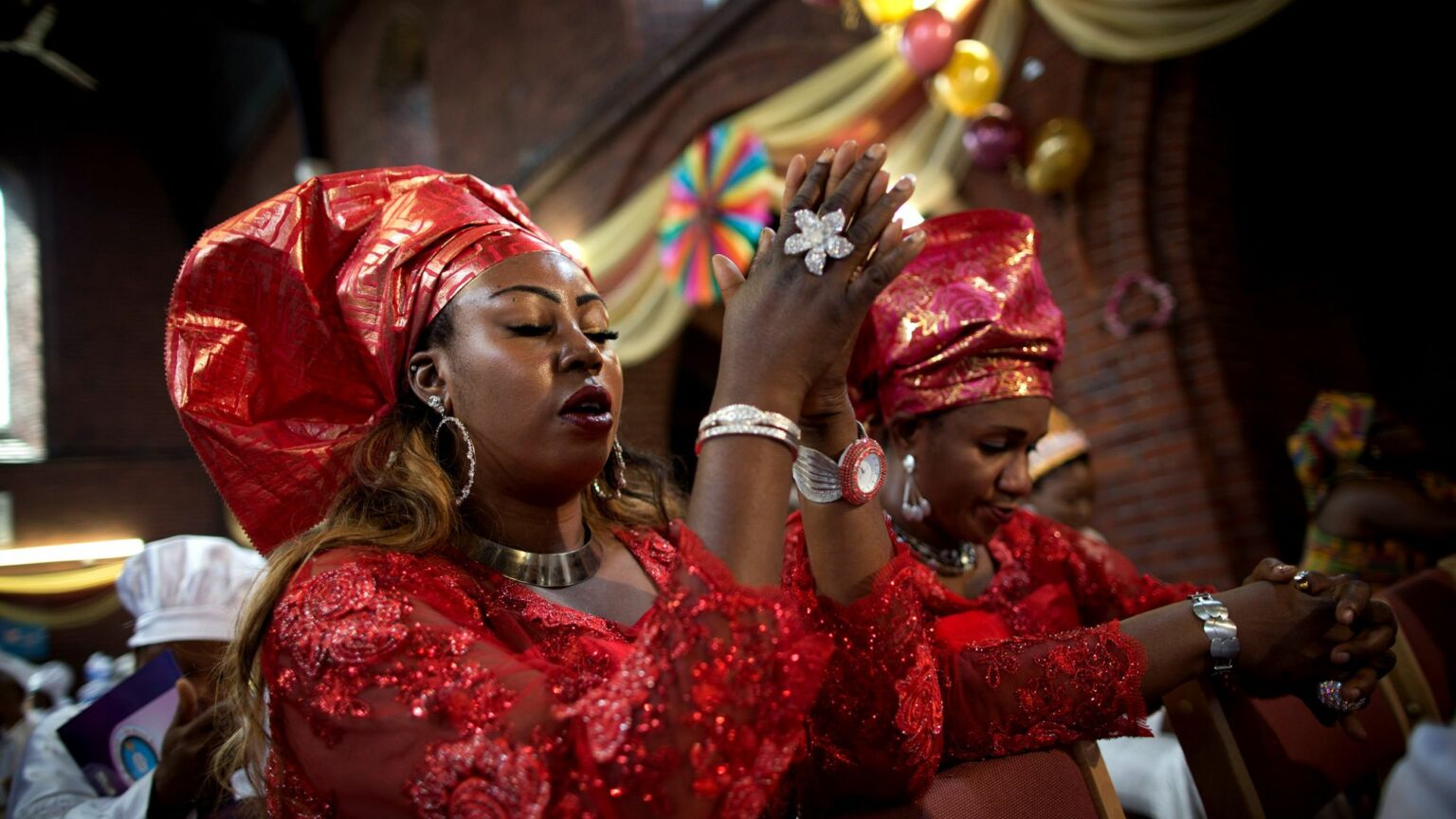 London is often presented as a city defined by its 'progressive' politics. More than two-thirds of London's parliamentary seats have Labour MPs. And London's Labour mayor, Sadiq Khan, is forever displaying his fealty to woke causes. Just last week he bashed the UK government for its approach to trans rights. But do the people of London actually share these kinds of views?
Back in 2020, Christian think tank Theos published research showing that London is more religious and socially conservative than the rest of Britain. Its findings challenge the common perception of London as a bastion of liberal secularism.
The Theos research found that 62 per cent of Londoners identify as religious compared with 53 per cent in the rest of Britain. It also revealed that one in four Londoners attends a religious service at least once a month, compared with just one in 10 outside the capital.
This shows that faith and religion are more likely to play an integral part in the everyday life of a Londoner than they do in the lives of other British citizens.
Theos's findings have been backed up elsewhere. An UnHerd / Focaldata analysis ahead of the 2019 General Election found that the UK constituency most supportive of the view that 'all morals are grounded in religious teachings' was Westminster North, with other London constituencies, including Hackney North and Stoke Newington, and Edmonton, close behind.
Given the prevalence of religion in London, it should come as no surprise that it is now home to some of the most socially conservative communities in the UK. Theos shows that, compared with those living outside the capital, Londoners are more likely to say that sex before marriage is at least sometimes wrong and more likely to be sceptical of same-sex relationships. Londoners (38 per cent) are also more likely than the rest of the UK (27 per cent) to say that assisted suicide in the case of an incurable illness is sometimes wrong.
These findings may come as a surprise to some, given London's Labour-voting, socially 'progressive' image. But London is also a city that has enjoyed high levels of inward migration in recent decades. It has large ethnic-minority communities, who often value faith and tradition more than the average Briton.
Indeed, there is evidence that London's black African communities are almost single-handedly reviving Protestantism in modern-day Britain. British-Nigerian writer Tomiwa Owolade has even argued that the 'inner cities will be the saviours of the Anglican Church'. '[If one is looking for] a connection to Britain's ancient Christian past, you are more likely to find it while eating jollof rice in a big tent in Kennington than eating a Yorkshire pudding in a small room in Harrogate', he writes.
As well as being home to notable Hindu, Sikh, Jewish and Buddhist communities, London also has a significant Muslim population. Theos says that while one in 10 Londoners identify as Muslim, just one in 50 in the rest of Britain do.
This could eventually pose problems for Labour. The reason why British Muslims vote for Labour in high numbers is certainly not because of its socially liberal positions on gender self-identification or abortion. It is much more likely to be because British Muslims tend to trust Labour to tackle anti-Muslim prejudice. Or because they support its foreign-policy positions on the Israel-Palestine conflict and the India-Pakistan dispute over Kashmir.
A significant culture war could therefore be about to play out among Labour's London supporters. On the one hand, there are Labour's younger 'progressive' voters, who support gender self-ID and other woke causes. And on the other, there are Labour's conservative Muslim voters, who traditionally vote left and live in the inner cities. Labour cannot be both the political arm of Stonewall and the party of Britain's traditionalist Muslims.
In the run-up to the next General Election, Labour would do well to remember that.
Rakib Ehsan is the author of the forthcoming book, Beyond Grievance, which is available to pre-order on Amazon.
To enquire about republishing spiked's content, a right to reply or to request a correction, please contact the managing editor, Viv Regan.