Elon Musk and the revenge of the gatekeepers
A coalition of big business, the media and NGOs is trying to thwart Musk's plans.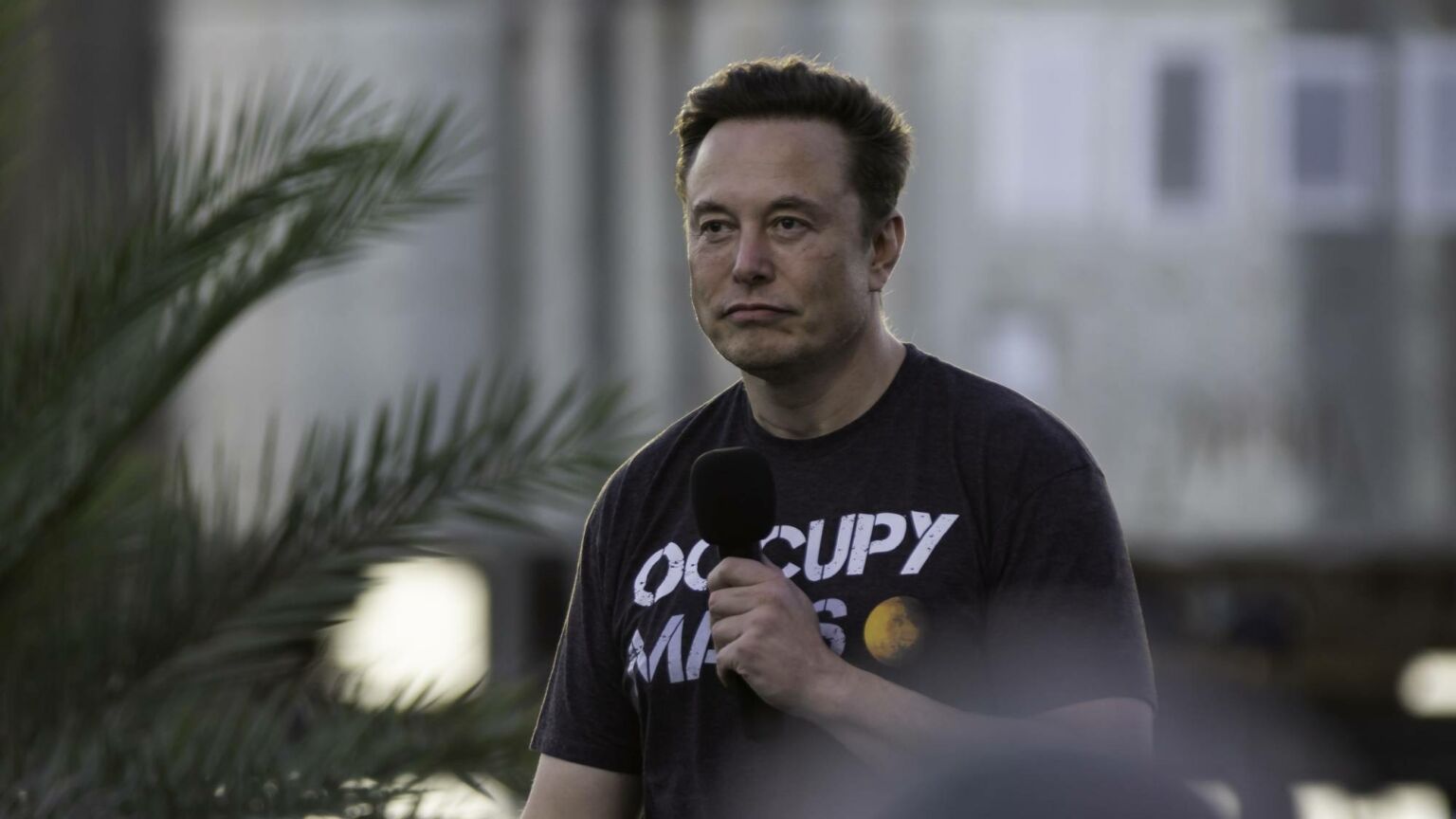 For America's cultural elites, it is now almost obligatory to hate Elon Musk. It is not difficult to see why they feel this way. After all, Musk is one of the very few high-profile businessmen who is prepared to publicly distance himself from the woke values that the elites hold dear.
For several years now, the man who made electric cars cool has shown a rare willingness to question social-justice orthodoxies. He has frequently referred to himself as a 'free-speech absolutist'. And now, after buying Twitter, he has promised to make the popular social-media platform a 'haven for free speech'.
This has terrified those who cleave to woke values. As far as they are concerned, any speech that challenges those values is 'hate speech'. Indeed, as they see it, free speech is itself little more than an excuse for spouting hate speech. They also claim that a Twitter free of censorship will quickly become the preserve of racists, fascists and homophobes.
As it stands, Musk hasn't yet changed Twitter's content-moderation policies. The bird remains in the hands of the censors. But that hasn't stopped his countless critics from claiming that Twitter has already become a cesspool of hate. For instance, pundits have cited a new 'study' from Montclair State University, which claims that Twitter experienced a dramatic increase in 'hate speech' immediately after Elon Musk's takeover.
There is now a clear, concerted effort from America's political, cultural and business elites to demonise Musk and Musk-era Twitter. Even US president Joe Biden has got involved. At the weekend, he branded Twitter an 'outfit that sends and spews lies all across the world'. The New York Times similarly claims that under Musk 'misinformation and hate speech would be allowed to proliferate on the platform'. And the NGO crowd has organised a #StopToxicTwitter campaign, calling on businesses to stop advertising on Twitter.
Not that large corporations need much encouragement. Within days of Musk's takeover, Twitter's 20 largest advertisers – including United Airlines, General Motors, Anheuser-Busch, Disney and Procter & Gamble – confirmed that they were either considering a spending pause on Twitter advertising or had already implemented one.
In effect, an alliance of campaigning NGOs, the mainstream media, woke corporations and sections of the American political establishment have declared war on Musk. They are determined for Twitter to remain an intensely regulated social-media platform. Essentially, this coalition wants to ensure that the woke elites retain their role as social media's gatekeepers.
This should come as no surprise. Politicians, the mainstream media and big business rightly recognise that retaining their monopoly over social media is essential for maintaining their political and cultural hegemony more broadly. As long as they can decide what can and cannot be said on social media, they can deprive their opponents of a voice.
The elites' hysterical reaction to Musk's purchase of Twitter has little to do with Musk himself. It is all about ensuring that the woke elites control the parameters of debate on one of the world's most important social-media platforms.
Getting rid of these intolerant and authoritarian gatekeepers should be a priority for genuine democrats. We cannot rely on individuals like Musk to do this. Even if Musk genuinely wishes to free Twitter from the grip of the censors, he is just one man facing the might of the worlds of business, politics and media.
What we need is a movement that refuses to be silenced. A movement that is committed to real freedom. A movement that has the strength to take on the establishment. Only then will we beat the scourge of corporate censorship.
To enquire about republishing spiked's content, a right to reply or to request a correction, please contact the managing editor, Viv Regan.