Hillary Clinton goes full 'Stop the Steal'
The Democrats are already casting doubt on the next presidential election.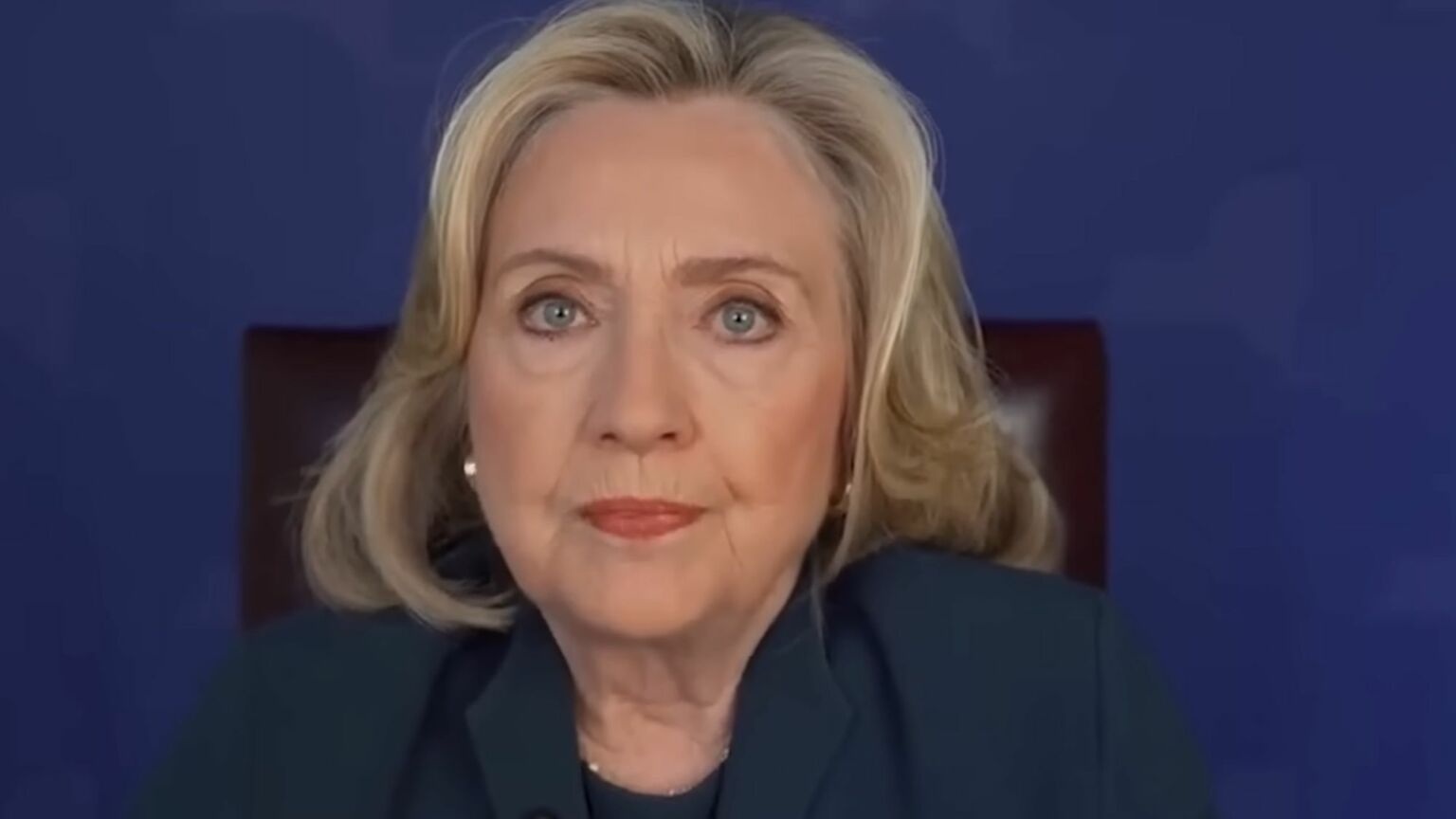 For America's liberal-left, election conspiracy theories are wrong for thee, but not for me.
In a video released earlier this week, failed presidential candidate Hillary Clinton warns Americans of the next big threat to democracy: a right-wing plot to steal the 2024 presidential election. Listening to Hillary's carefully chosen words, watching her piercing blue eyes zeroing in on the camera, you could be forgiven for forgetting that the Democrats and the mainstream media have spent the past two years insisting that the US voting system is robust and safe. They say there were no election irregularities in 2020 and anyone who says otherwise is either a domestic-terror threat or a ridiculous crank.
But this is not so for 2024, according to Clinton. 'Right-wing extremists already have a plan', she says in the video, 'to literally steal the next presidential election. And they're not making a secret of it.'
This is the kind of language we have come to expect from former president Donald Trump and his 'Stop the Steal' campaign, which culminated in the infamous 6 January riots. Yet this time it is the Democrats telling us that the 2024 election is in great peril. They are not even waiting for the election to start before casting doubt on the results.
Strikingly, the Democratic version of the Stop the Steal campaign has already been given the disconcertingly aggressive moniker, 'Crush the Coup'. Who came up with that slogan? Joe Stalin? Ivan the Terrible?
This 'coup', Clinton explains, would be led by 'the right-wing-controlled Supreme Court', which 'may be poised to rule on giving state legislatures… the power to overturn presidential elections'. Clinton goes on in disbelief: 'Just think, if that happens, the 2024 presidential election could be decided not by the popular vote or even by the anachronistic electoral college, but by state legislatures, many of them Republican-controlled.'
Lo and behold, Hillary and the Democrats have found a new scapegoat for any future election difficulties. This time, it's not Vladimir Putin or the Russian hackers, who Hillary still blames for her loss to Trump in 2016. Now the threat is coming from inside the building. It is the populist wing of the Republican Party. Specifically, its claim – which could soon be affirmed in the Supreme Court – that the power to legislate how congressional elections are conducted lies with state legislatures.
Certainly, there are fears that handing states greater powers to conduct elections will lead to even more gerrymandering and partisan chicanery than that which already blights US elections. But will this mean the end of democracy? That is quite the stretch.
Clinton's preemptive accusations of election tampering are absurdly hypocritical. We can tell exactly how she would react if such a claim came from the Trump camp.
Her video is even more astounding when you remember that the Democrats weren't exactly 'making a secret' of their own attempts to change certain rules in their favour before the 2020 election. A few weeks after Joe Biden's 2021 inauguration, Time magazine published a lengthy piece authored by Molly Ball. It detailed 'a well-funded cabal of powerful people, ranging across industries and ideologies, working together behind the scenes to influence perceptions, change rules and laws, steer media coverage and control the flow of information'.
'In a way, Trump was right', Ball wrote. Trump was, of course, wrong to claim the election had been stolen and wrong to claim there was evidence of widespread voter fraud. But, Molly wrote, 'There was a conspiracy unfolding behind the scenes… They were not rigging the election, they were fortifying it.' In other words, partisan wrangling that favours the Democrats will strengthen democracy – Republican wrangling will mean the death of democracy.
Essentially, the Democratic view is that democracy is only working when people vote for us. Max Boot, a senior fellow at the Council on Foreign Relations, recently made this argument on Twitter. Apparently, Republicans winning elections 'is how democracies die'.
The American electoral process is complex and varies from state to state, making it far too easy for both gerrymandering and for bad-faith accusations of malfeasance. With this video, Hillary and the Democrats will only engender more mistrust in everyone except their most ideologically committed supporters. That is the real danger to democracy.
Jenny Holland is a former newspaper reporter and speechwriter. Visit her Substack here.
Picture by: YouTube / The Hill
To enquire about republishing spiked's content, a right to reply or to request a correction, please contact the managing editor, Viv Regan.