Why the right will lose the abortion wars
The pro-choice majority is making its voice heard.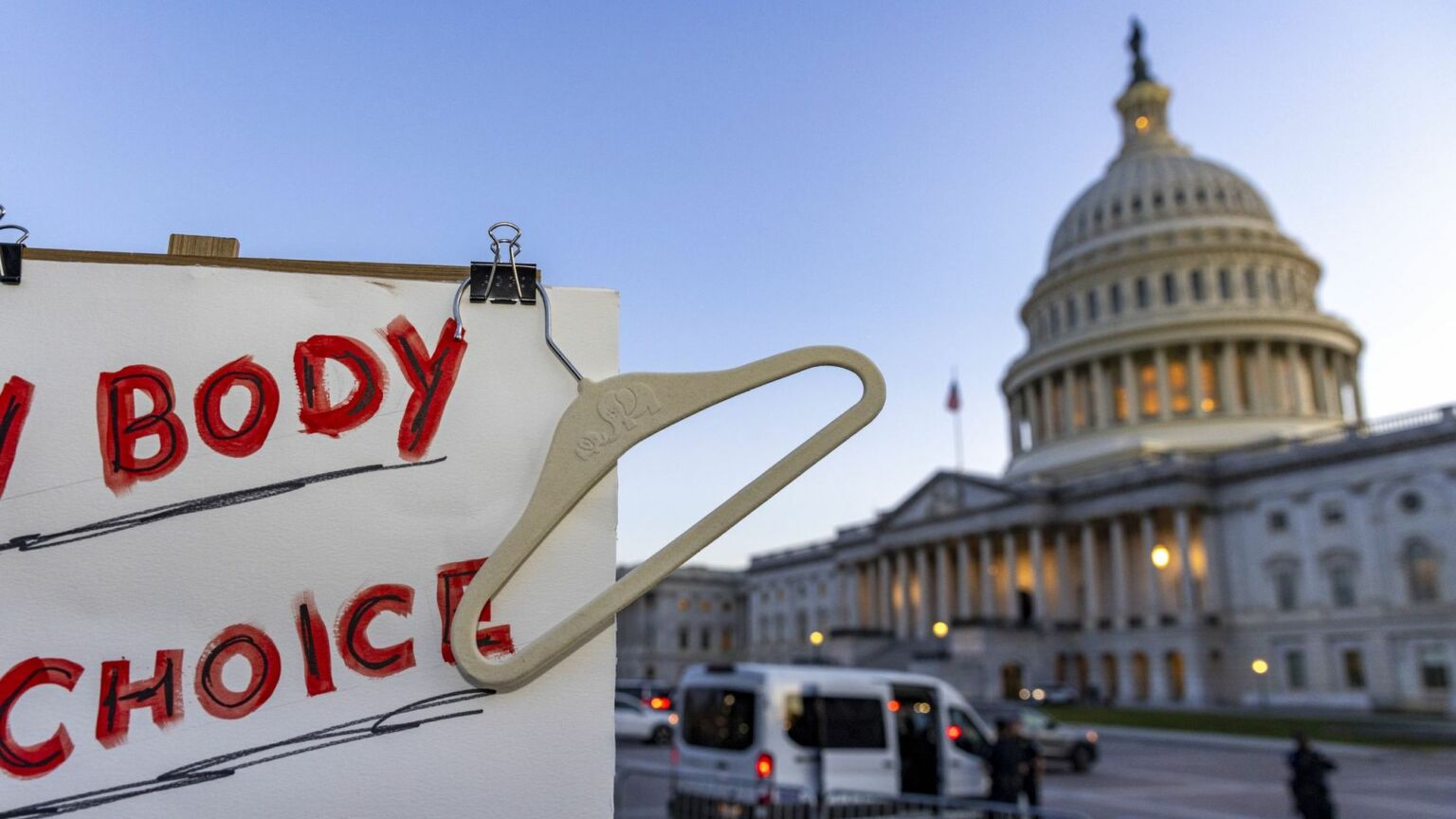 The US abortion wars have gone global. Hungary has recently introduced a requirement for women to listen to a so-called fetal heartbeat before they can access an abortion. This is a measure taken straight from the American pro-life playbook.
America's backsliding on abortion began long before the Supreme Court overturned Roe v Wade earlier this year. When federal abortion protections were still in place, activists turned to other measures to deter and undermine access to abortion. These have included the so-called informed-consent laws that have just been introduced in Hungary, which involve a mandatory ultrasound for any woman requesting an abortion. These have been adopted in several Republican states and have long been a part of a conservative anti-choice strategy in the US.
From the perspective of the 'pro-life' lobby, these informed-consent laws have had some success. Unsurprisingly, some women are more likely to rethink their abortion if they are coaxed into considering, via an ultrasound image, the embryonic life they are ending. However, what works for the anti-abortion movement does not necessarily work for conservative politicians, not least because many of their voters are opposed to restricting reproductive choice.
In the US, Republicans are learning that abortion restrictions do not always generate electoral support. And similarly, Republican majorities in states do not always deliver abortion restrictions. This seems to hold whether a place is largely Catholic or Protestant – and whether the nation is the US, or Ireland or, in all likelihood, Hungary. If Viktor Orbán is looking to the Republicans' assault on abortion rights as inspiration for how to cohere a conservative base, he would do well to look away now.
The conflict over abortion in the US seems to be costing the Republicans support. There has been far more resistance to abortion rollbacks than conservative Republicans imagined. And there seem to be many more supporters of abortion than the pro-choice movement imagined, too.
For decades, it has been received wisdom in the US that the Supreme Court majority in favour of the 1973 Roe v Wade judgement was all that stood between women and the annihilation of their right to abortion. When Donald Trump overturned that majority in 2020, by appointing three conservative justices, it was simply a waiting game until the court ruled that the ultimate arbiter of abortion should be individual states – many of which had already put in place 'trigger laws' to close clinics as soon as Roe v Wade was overturned.
Initially, the post-Roe world looked like a conservative dream come true. As Trump described them, the 'nasty' pro-choice women could be put in their place, people would be forced to respect life in the womb, and, as a result, they would become more responsible in their sexual behaviour. This at least is what conservatives hoped.
Most of America doesn't share this dream. It turns out that even conservative voters do not necessarily want abortion to be banned. The Republicans' crusade against abortion has, it turns out, been a gift to the Democrats. It has even transformed the doddery Joe Biden into an accidental hero of the reproductive-choice movement. Extreme anti-choice Republicans may be costing their party dear.
Part of the problem for the Republicans is that many conservatives seem to view abortion as yet another outgrowth of woke identity politics. This could hardly be more wrong. In reality, abortion is a medical procedure, not a political statement. And it is often needed even by those who think it is wrong. While American attitudes to abortion often appear to be polarised and driven by religious and political affiliation, public opinion is actually much more nuanced. And there are good reasons for this.
While conservative politicians think of abortion as a metaphor for the consequences of family breakdown and sex outside marriage, many Americans have a far more realistic, less politicised view. After all, it is harder to caricature women who have had abortions as immoral when you know someone who has had one – especially if that someone is your sister, your daughter, your mother or your friend. Indeed, analysis suggests that, on average, one in four women will have had an abortion by the time they are 45.
The shift in public attitudes after Roe v Wade is telling. Gallup polling shows that the proportion of people who said they thought abortion should be illegal in all circumstances dropped seven percentage points between 2020 and 2022, to just 13 per cent of the population. This is not to say the respondents think that abortion is morally right or that it is the choice they would make. Rather they see it as a matter for the individual involved, not the state.
There has also been an increase this year in the number of people who consider themselves to be pro-choice. While anti-abortion Republicans were celebrating plans to ban abortion, Gallup found that the number of respondents who considered themselves to be pro-choice rose from 49 per cent in 2021 to 55 per cent this year. Those who identified as opponents of choice dropped from 47 per cent to 39 per cent. So, at the very moment that abortion bans are becoming more common, the public is withdrawing support for them.
I consider why this might be in my book, The Moral Case for Abortion. Often we think of abortion as something bad in the abstract, but when we are faced with the context in which a decision is made, our judgement softens. This is why the anti-abortion fanatics are so wrong to characterise abortion as the cause of anti-family radicals and woke culture warriors. In the real world, women do not choose abortion in order to adopt or display a political identity. They enter an abortion clinic because they personally need a medical procedure. That is as true for the sisters, daughters and friends of red-state Republicans as it is for Biden's supporters.
The nuances of opinion on abortion have been spectacularly ignored by conservative anti-choice administrations. Earlier this year, many red states rushed to roll back abortion rights as soon as they were able to and implemented restrictive legislation that they had prepared in advance. Within a month of the decision to overturn Roe v Wade, 11 states across the US, all of which are in the South and Midwest, had completely banned or implemented a ban starting at six weeks. The hardship this imposes on women in those states is extraordinary. In the UK, before abortion was decriminalised in Northern Ireland in 2019, it was rightly seen as outrageous for women in need of abortion to travel from Belfast to Liverpool. The situation is even worse for the seven million women of reproductive age in Texas, which has the combined landmass of France and Germany.
The Republican post-Roe world doesn't penalise leftist, feminist social-justice warriors. It punishes the wives, daughters and friends who have been let down by contraception or who find themselves unable to support a family they had not planned.
Of course, the real test of public support for the Republican assault on abortion will be how states vote. The first post-Roe referendum on abortion has delivered a body blow to the anti-choice lobby. In August, Kansas voted by 59 per cent to maintain the right to abortion. Kansas is hardly known for its progressive record on abortion. It was a vote that allowed President Biden to claim with some authority that 'the majority of Americans agree that women should have access to abortion and should have the right to make their own healthcare decisions'.
The likes of Orbán would do better to look towards Italy than to the US. Giorgia Meloni won a huge electoral victory this month pledging support for families, but also pledging to leave abortion laws alone, despite her Catholic faith. Meloni has promised to keep abortion a private matter, allowing women and doctors to act in accordance with their consciences.
For most people in the West today, abortion is a matter best left to private individuals and medical practitioners. Those trying to make political capital out of restricting personal choice could end up paying a price at the ballot box.
Ann Furedi is author of The Moral Case for Abortion: A Defence of Reproductive Choice.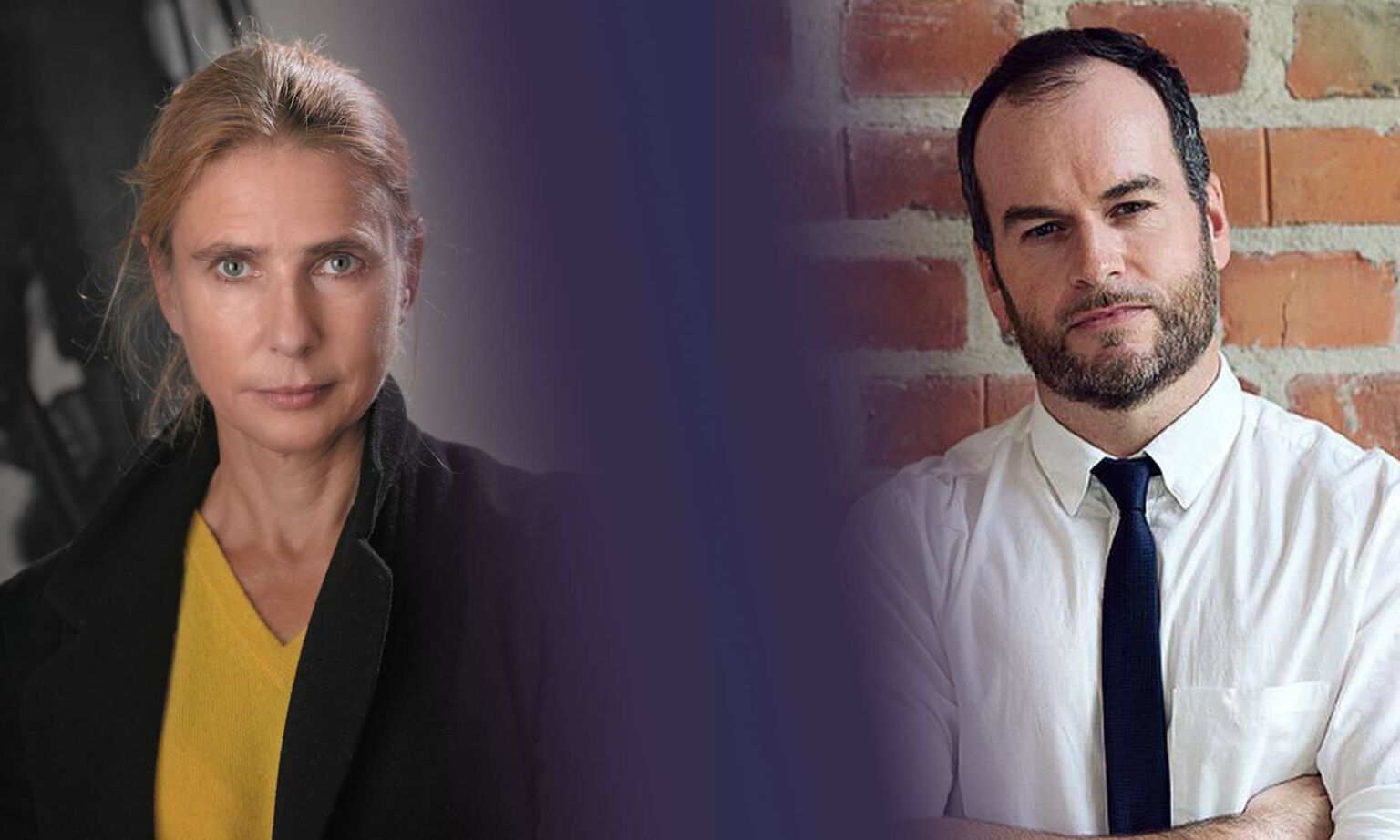 Lionel Shriver and Brendan O'Neill – live and in conversation
ZOOM EVENT
Tuesday 11 October – 7pm to 8pm BST
This is a free event, exclusively for spiked supporters.
To enquire about republishing spiked's content, a right to reply or to request a correction, please contact the managing editor, Viv Regan.