How anti-Semitism took root in the Labour Party
The left's support for identity politics and Islamist movements has allowed anti-Jewish hatred to thrive.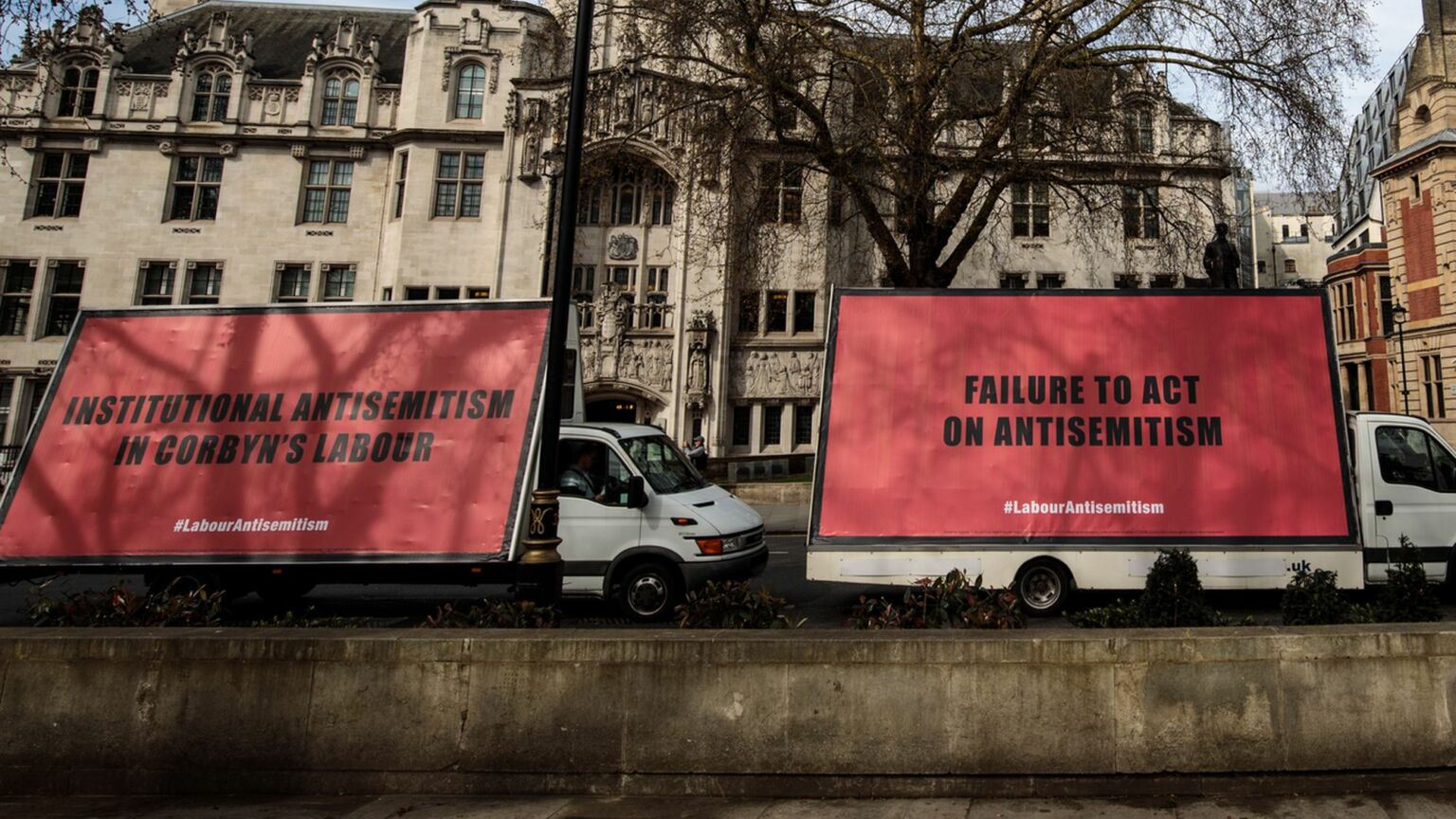 Is the sordid dispute over anti-Semitism in the Labour Party finally over? That was certainly the message promoted by Sir Keir Starmer at last week's party conference. In his keynote speech, the Labour leader received a standing ovation after declaring: 'We had to rip anti-Semitism out by its roots.' Later that day, he made a great play of attending a packed Labour Friends of Israel fringe meeting, along with shadow foreign secretary David Lammy and shadow chancellor Rachel Reeves.
Of course, many left-wing activists will continue to argue that the charges of anti-Semitism in the Labour Party under Jeremy Corbyn's leadership were unfair. In their view, Corbyn and the Labour left were being smeared simply for supporting the Palestinians and for being critical of Israel. This is one of the key claims made in Al Jazeera's recent Labour Files series, a three-part documentary looking back at Corbyn's troubled time as Labour leader.
There is, of course, far more substance to the allegations than this. But rather than relitigate those wretched rows, it is worth trying to put them into perspective.
First, it should be recognised that the growth in the Labour Party's membership provided the backdrop to the debate over anti-Semitism. The number of members surged from 198,000 prior to Corbyn's successful bid for the leadership in 2015 to 552,000 by January 2018. Many were Corbyn supporters. Some were also grassroots activists affiliated with the new Momentum group in the Labour Party.
This rapid growth set the stage for a bitter factional battle for control of the party between Corbynites and more traditional Labour supporters. Neither side had any compunction about using smear tactics, including accusations of bigotry, to discredit the other.
That raises the question as to why anti-Semitism in particular became the focus of the grubby conflict between the two sides. Some left-wing Labour activists resort to the hoary myth of a shadowy Jewish / Zionist conspiracy pulling the strings behind the scenes. Their opponents, in contrast, generally see anti-Semitism as an age-old problem that has been re-packaged in recent years as anti-Zionism.
Neither side grasps the real character of the new form of anti-Semitism that has emerged in Britain over the past decade or so. It is a peculiar amalgam of identity politics and an affinity with Islamism as a political movement.
Advocates of identity politics tend to see society in terms of racial groups, with privileged whites supposedly oppressing groups of people with darker skin. Moral virtue is then accorded to the racial victims of whiteness.
According to this simplistic worldview, Jews are generally seen as a privileged racial group, since in the overwhelming majority of cases they are white. Indeed, the fact that Jews are often prosperous has led some identitarians to call Jews 'hyper-white'. Some even argue that Jews weren't always white, but have become white by becoming better off.
Most proponents of identity politics would accept that Jews were victims of the Nazi Holocaust. In that narrow sense, identitarian activists are, for the most part, genuinely opposed to anti-Semitism. But all too often, their conception of anti-Semitism ends there. They cannot see that anti-Semitism can and does exist in many varied forms, including outside of the far right.
This one-sidedness helps explain how Corbyn can insist he is not anti-Semitic, while unthinkingly endorsing the expression of anti-Semitic tropes. Infamously, in 2012, Corbyn gave his approval to an anti-Semitic mural by Los Angeles-based street artist Mear One. Freedom for Humanity showed several apparently Jewish bankers playing a game of Monopoly on a tabletop supported on the naked backs of workers. Corbyn did later release a statement saying he regretted he had not looked more closely at the image. And it is easy to see how he made such a mistake. Presumably, at first glance, he saw a picture he considered anti-capitalist without noticing its anti-Semitic implications.
Anti-Semitism has also become a common feature of contemporary debates about Israel. Contrary to what is often claimed, most Jews accept in principle that criticism of Israel is legitimate. Indeed, they often have their own reservations about Israeli politics. The problem is that criticism of Israel frequently spills over into anti-Semitism. For example, anti-Israel activists have often portrayed Israel's intervention in Gaza as part of a conscious policy of murdering children, thus resurrecting old tropes of Jews as child-killers. This is both factually untrue and ignores the fact that Israel is defending itself against Hamas, a military force intent on the annihilation of Israelis.
Many leftist Labour activists also have no qualms about chanting slogans such as 'From the river to the sea'. The slogan calls for the establishment of a Palestinian state, stretching from the River Jordan to the Mediterranean Sea. It may sound vague, but for Islamists its meaning is clear. It refers not just to opposition to the Israeli state and its actions in Palestine, but also to the extermination of its Jewish population. Yet many Labour supporters are unwilling to acknowledge this fact. Indeed, Labour's problem is not that most of its members hate Jews, but that too few are willing to challenge anti-Semitism when it does emerge.
An affinity with Islamist political movements is also a key element of the new hybrid anti-Semitism. Islamist movements, including the likes of Hamas in Gaza, Hezbollah in Lebanon and the Muslim Brotherhood in Egypt, are seen to be representing Muslims, a victimised identity group. And so they are often viewed as progressive by identitarian activists. This is despite Islamism's long-established anti-Semitism, which goes back decades to the creation of the Muslim Brotherhood in the 1920s.
Corbyn, for his part, was too often blind to a group's anti-Semitism if it was dressed in Islamist clothing. In 2009, for example, Corbyn referred to Islamist groups, like Hamas and Hezbollah, as 'friends'. Later, when giving evidence to the Home Affairs Select Committee in 2016, Corbyn said that he had come to regret using the term. Still, it is hard to imagine Corbyn ever considering calling British groups that expressed such open hatred towards Jews 'friends'. Indeed, it is highly likely he would have condemned such a group as fascist.
Even if Starmer really has banished anti-Semitism from Labour, it is still a problem for the broader left. And it will remain so for as long as activists continue to embrace identity politics and Islamism.
Daniel Ben-Ami is an author and journalist. He runs the website Radicalism of Fools, dedicated to rethinking anti-Semitism. Follow him on Twitter: @danielbenami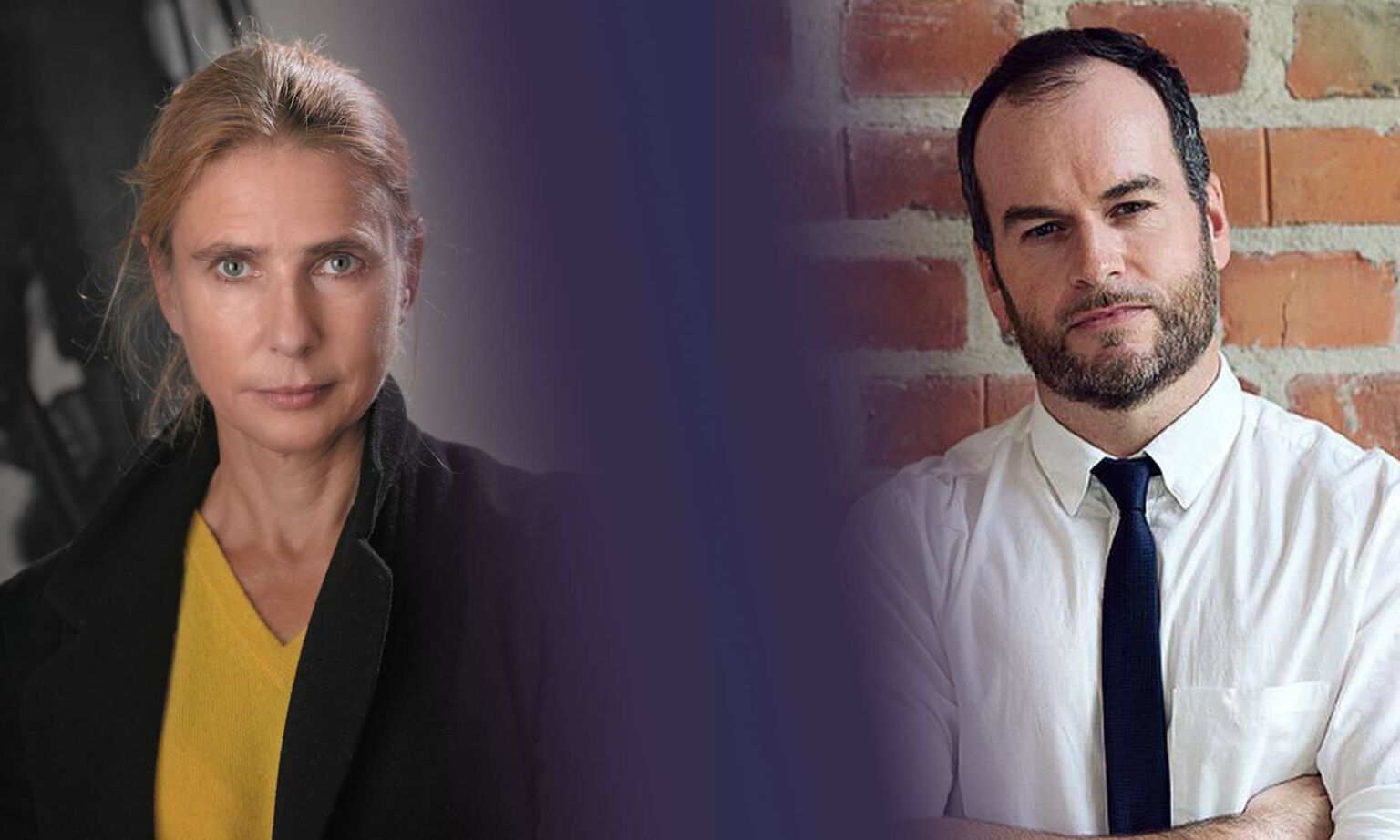 Lionel Shriver and Brendan O'Neill – live and in conversation
ZOOM EVENT
Tuesday 11 October – 7pm to 8pm BST
This is a free event, exclusively for spiked supporters.
To enquire about republishing spiked's content, a right to reply or to request a correction, please contact the managing editor, Viv Regan.