Labour's cynical turn to proportional representation
There is a clear-cut democratic case for PR, but that's not why Labour is backing it.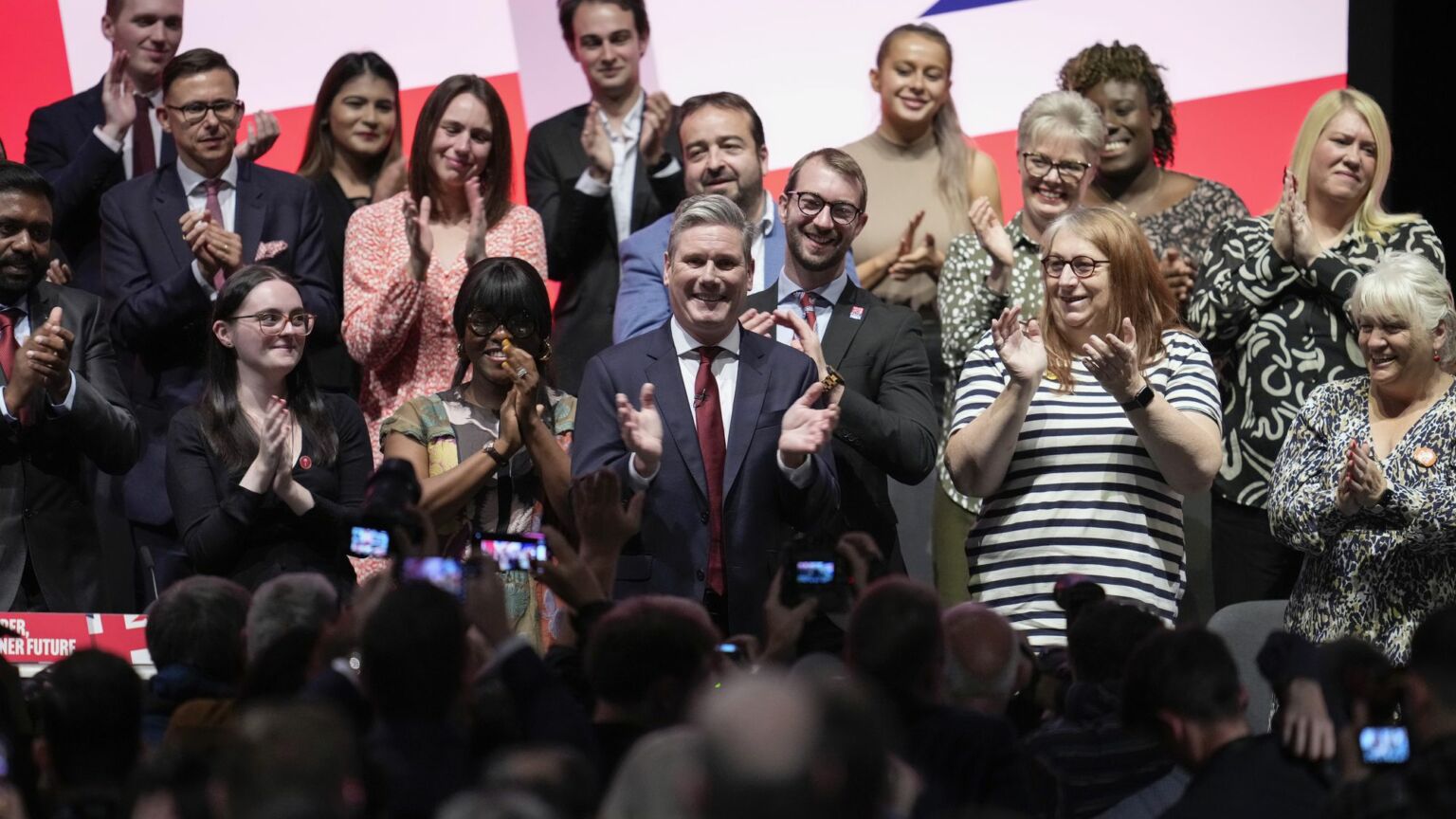 Even when the Labour left supports a democratic reform, it seems it does so for fundamentally undemocratic reasons. So, Labour Party activists have just converted to the cause of proportional representation (PR). But this is only because the left fears and loathes the majority of British voters, and thinks that PR is Labour's best chance of sneaking into power as a minority party.
The Labour Party conference this week voted 'overwhelmingly' in favour of electoral reform, for the first time calling on the party to back a system of PR for parliamentary elections. Sir Keir Starmer's leadership quickly made clear that it would ignore the big vote and refuse to include PR in its manifesto for the next General Election. Despite this, celebrating campaigners for PR hailed the Liverpool conference vote as 'massive moment for democracy in the UK'.
Well, yes and, probably, no.
PR would indeed be a more democratic way of electing MPs than the UK's current first-past-the-post system. As the name suggests, it would mean that the number of MPs won by any party would be more directly proportional to its share of the popular vote.
Among other advantages, such as reducing the huge numbers of 'wasted' votes, this could help to break the stranglehold of the moribund two-party system. PR could open up British politics to the influence of newer, smaller parties with, hopefully, some radical new ideas.
If you doubt the democratic case for PR, glance back at the 2015 UK General Election. A year earlier, Nigel Farage's UK Independence Party (UKIP) had finished top in the European Parliament elections – held under PR – with 26.6 per cent of the vote, electing 24 of Britain's 73 MEPs. In the Westminster election in 2015, UKIP won 3.9million votes – 12.6 per cent – displacing the Lib Dems as the third most popular party. Yet, under the first-past-the-post system, UKIP won precisely one parliamentary seat out of 650.
Whatever your political views, nobody can pretend that electing one MP to represent almost four million UKIP voters is a satisfactory state of democracy. Besides, small parties on the other side of the Brexit divide, notably the Greens, have also suffered less stark cases of under-representation in the current system.
PR would again prove vital in holding the political establishment to democratic account in the 2019 European elections. Less than six weeks after its launch, Farage's new Brexit Party swept to victory in those Euro polls, winning 30.5 per cent of the vote – far more than the Tories and Labour combined. And thanks to proportional representation, it converted those votes into 29 of the 73 UK seats.
The Brexit Party's historic victory was also a triumph for popular democracy, as it was key to the delivery of the Brexit referendum vote. This was what motivated the Tories to replace then prime minister Theresa May with Boris Johnson, with Johnson then pledging to 'get Brexit done' in the 2019 General Election.
So yes, in many ways, PR appears more democratic. But that is far from the reason why the Labour conference underwent a Damascene conversion and backed PR this week. Why would Labour Party members want to break the two-party system that has given them a duopoly on power with the Conservatives?
In fact, Labour activists and their big trade-union supporters have switched sides on electoral reform in a bid to preserve the old order and their party's place at the top table. They have converted to PR only because they fear that they can no longer win enough votes to secure a parliamentary majority under first-past-the-post.
Worried that Britain is effectively becoming a one-party system, with the Tories having been in power for the past 12 years, they desperately hope that PR would give Labour the chance to form a coalition government with other minority parties.
As so often, Brexit is the key issue dividing the Remainer metro elites who make up the modern Labour Party from millions of their traditional working-class voters. The left has effectively abandoned any hope of winning back the Brexiteers they sneer at as 'gammons' and 'racists', and dreams that PR will allow Labour into power without dirtying its hands with such vulgar voters. In effect these Labour and union activists are seeking a technical solution – change the voting system – to a political problem – the fact that millions won't vote for them.
Starmer's leadership has so far refused to endorse PR, because it hopes that the Tories' crisis will hand him a rare opportunity to win a Labour majority at the next General Election. We shall see. But both sides of the Labour divide are clearly motivated by party calculations far more than democratic principles.
Some might ask whether that matters, so long as Labour backs electoral reform. But it does matter. There would be a world of difference between a referendum for PR that was backed by a popular campaign and a genuine democratic desire to shake up politics and include more voices, and one based on the cynical attempt of an exhausted old party to cling on to power.
If you doubt that, look at what happened in 2011. As the price for joining David Cameron's coalition government, Nick Clegg's Liberal Democrats got the Tories to hold a referendum on their Alternative Voting system (a reform so piddling many experts don't even consider it PR). Clegg's self-serving scheme was overwhelmingly backed by the Twitterati – and just as decisively rejected by the British electorate, 67.9 per cent to 32.1 per cent.
There is a persuasive democratic argument for PR – and then there's the unrepresentative Labour's left's undemocratic case for converting to the cause of proportional representation.
Mick Hume is a spiked columnist. The concise and abridged edition of his book, Trigger Warning: Is the Fear of Being Offensive Killing Free Speech?, is published by William Collins.
To enquire about republishing spiked's content, a right to reply or to request a correction, please contact the managing editor, Viv Regan.