What is the New York Times' problem with Hasidic schools?
Elite liberals are on a moral crusade to save Hasidic children from their own community.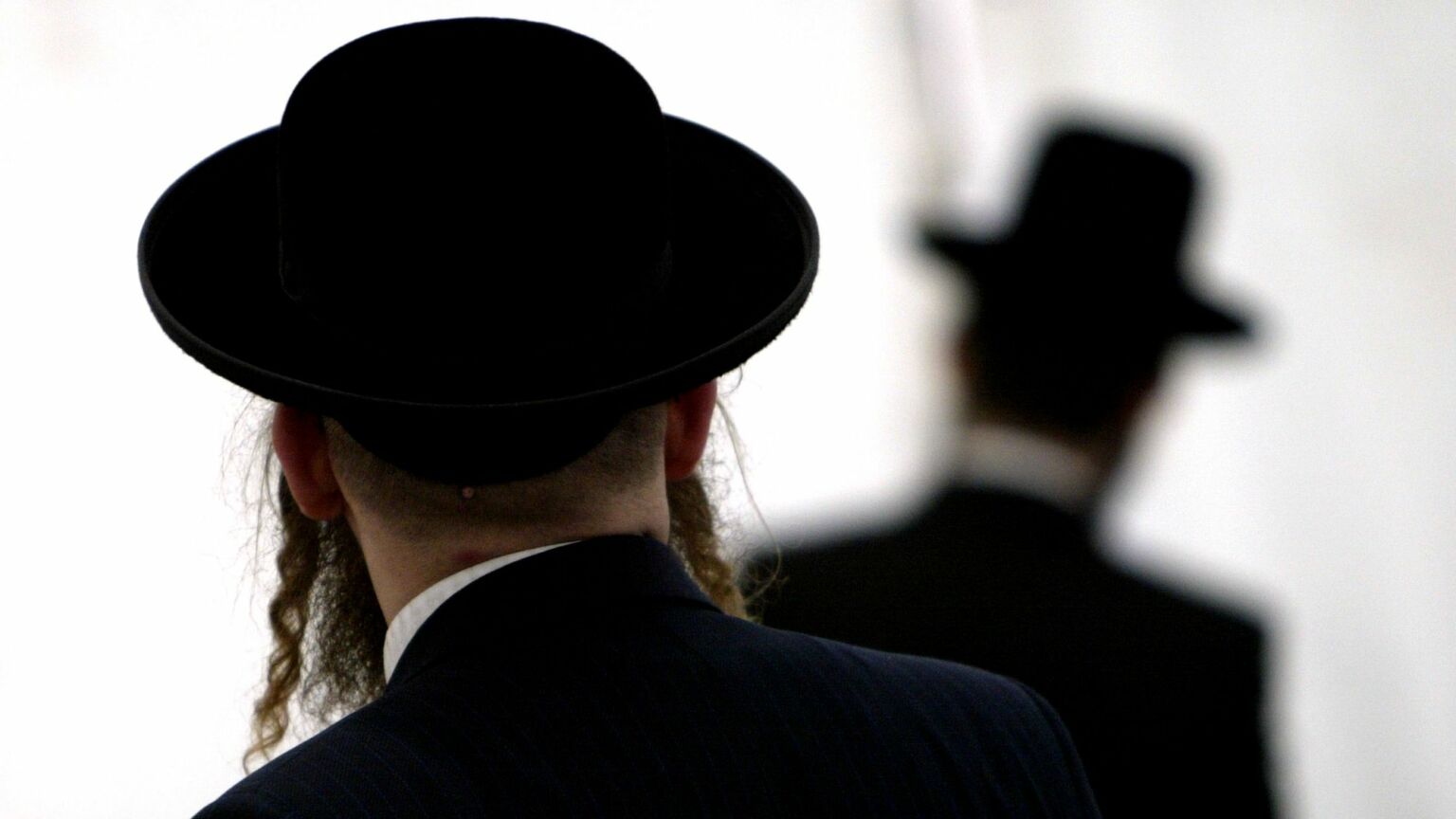 The New York Times editorial board thinks it is high time to save Hasidic children from their own community. A recent piece, titled 'It is long past time to help New York's Hasidic children', is reminiscent of the missives frequently issued by 19th-century paternalists. It accuses Hasidic schools of systematically and deliberately denying pupils a decent education – to ensure that they are prevented 'from succeeding outside the Hasidic community'. The article treats Hasidic parents almost as abusive and morally bankrupt – and this sort of diatribe is not a one-off.
In another recent New York Times article, Hasidic schools were accused of misusing public money earmarked for education. 'In Hasidic enclaves, failing private schools [are] flush with public money', is the title of another long-winded exposé about the alleged misdeeds of a community that supposedly traps its young 'in a cycle of joblessness and dependency'.
The New York Times seems keen to indict a community that refuses to live and abide by the values of the paper's editorial board. Its case against Hasidic schools does not simply pertain to underperformance. The argument is that these schools are parasitical on the public purse but are not held to account. Why? Because apparently the community votes en masse, and is therefore able to exercise a disproportionate amount of influence on local and state politicians.
The New York Times editors want to have their cake and eat it. They claim that the institutionalised illiteracy of Hasidic schools prevents students from acquiring the skills necessary to participate in wider democratic society. Having made this point, they then attack the Hasidim for being ruthless political operators, who are remarkably good at influencing politicians and avoiding the scrutiny of public regulators. How such a supposedly illiterate, cut-off community can also be so wily and influential is never fully explained.
No doubt the quality of teaching in these schools leaves a lot to be desired. But then again so does the American public-school system, which struggles to provide anything like a decent education to most pupils. If the issue at stake is concern about the quality of education, then the New York Times should focus on the New York public-school system, rather than going after Hasidic schools.
What elite liberals really hate about Hasidic schools are the values they promote. Hasidic schools are committed to offering an education based on their religious values. These are schools devoted to educating pupils to understand their community's religion and way of life. They promote a way of life that is distinctly hostile to the woke outlook of an organisation like the New York Times. Here is a community that does not uphold the value of diversity. It also resents external interference in the way it conducts its religious and cultural affairs.
The New York Times even goes so far as to criticise Hasidic schools for teaching children in Yiddish. One article raises questions about a community that refuses to use English in public. It is highly unlikely that the New York Times would level the same sort of criticism against, say, the use of Spanish by the Hispanic community.
It is difficult to avoid the impression that the New York Times' attack on Hasidic schools is fuelled by an ambivalence towards religious freedom. It seems that people's deeply held religious commitments should not be allowed to influence the conduct of public affairs.
Recently, the New York Times published a long opinion article titled 'Extreme religious liberty is undermining public health'. The author of this article, Lindsay Wiley, clearly doesn't take the principle of freedom of conscience seriously. She objects to a ruling by a federal judge that struck down a requirement for employers to cover PrEP, a medication that helps people at high risk of contracting HIV avoid infection. The ruling was made on religious-liberty grounds. But as far as Wiley is concerned, this allows far too much scope for the exercise of religious freedom.
The use of the term 'extreme religious liberty' is telling. Wiley expresses horror that 'the moral judgements of a small but politically powerful minority of Americans' should receive such extensive legal protection. She also objects to the decision of the Supreme Court, taken during the pandemic, to invalidate Covid restrictions 'that failed to treat religious gatherings with special solicitude'. Wiley contends that, in this instance, the Supreme Court adopted a 'far more expansive interpretation of what religious freedom requires than held sway in previous decades'. Apparently, public-health concerns should trump the exercise of religious freedom.
Such hostility towards 'extreme religious liberty' is echoed in the New York Times' moral crusade against Hasidic schools. Sadly, it seems that this once liberal newspaper has abandoned the principle of tolerance. Its celebration of diversity apparently does not extend to people whose values are antithetical to its own.
Frank Furedi's The Road to Ukraine: How the West Lost its Way will be published by De Gruyter in October 2022.
To enquire about republishing spiked's content, a right to reply or to request a correction, please contact the managing editor, Viv Regan.