Labour wants to take power away from the people
Even its plans to abolish the House of Lords would make Britain less democratic.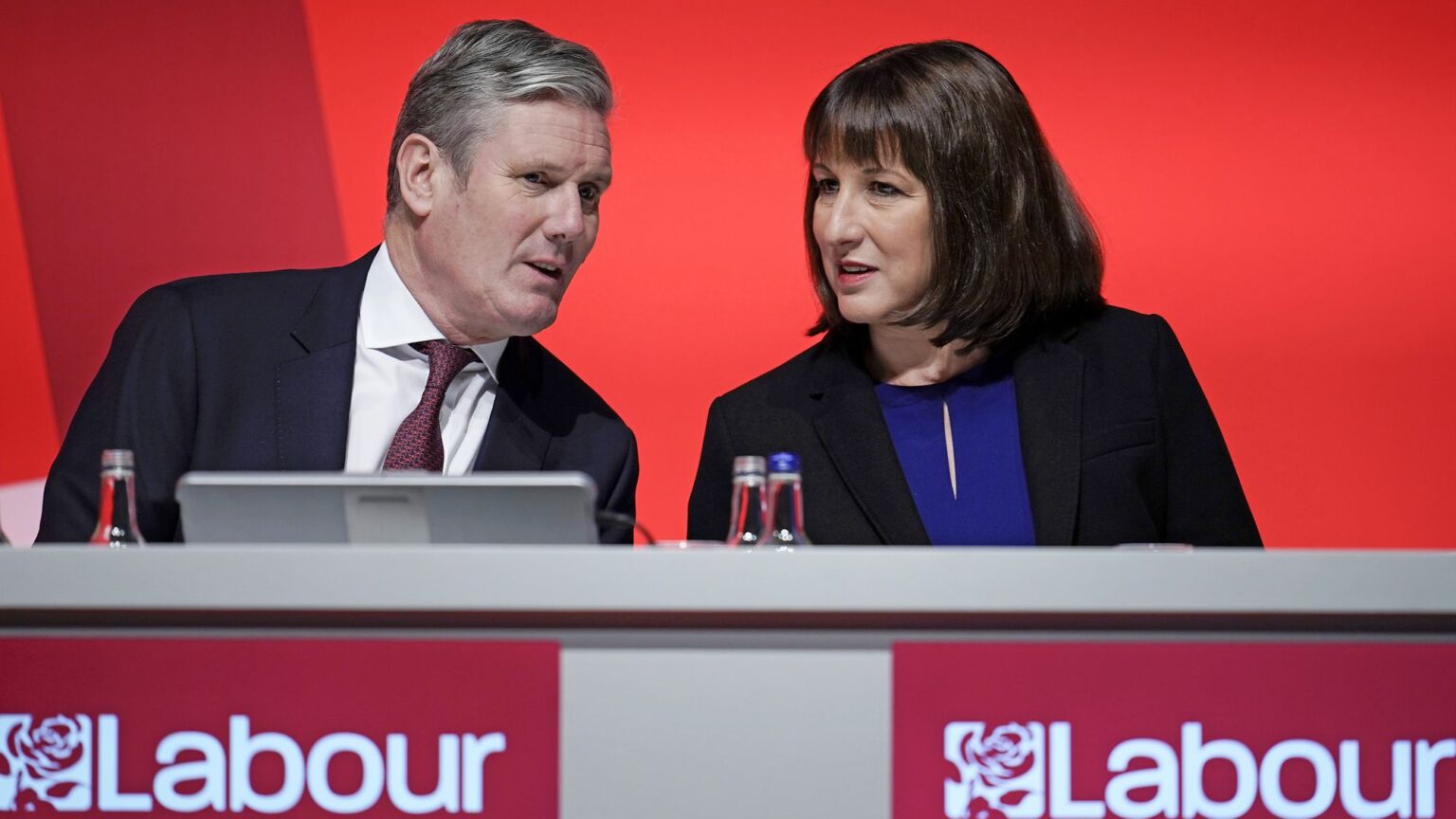 The Labour Party's annual conference kicked off in Liverpool this weekend. For the first time in years, delegates can enjoy being ahead in opinion polls. Some are now predicting Labour could win a sizeable majority at the next General Election.
But despite this we are unlikely to see many big policy announcements unveiled this week. Under Keir Starmer's leadership, Labour's driving principle is caution. To criticise Starmer for being boring is to miss the point: boring is now Labour's chief selling point. The message to voters is 'back Labour if you want to see ideology dumped for technocracy and politicians ditched for professionals'. So it is surprising to discover a leaked Labour policy report appearing to suggest something genuinely radical – namely, abolishing the House of Lords.
The constitutional review, undertaken by former Labour leader Gordon Brown, recommends abolishing the House of Lords and replacing it with an upper house of 'nations and regions'. When Starmer launched the review last September, he promised it would be 'the boldest project Labour has embarked on for a generation and every bit as bold and radical as the programme of devolution that Labour delivered in the 1990s and 2000s'. The Guardian has described it as 'radical and far-reaching'.
The House of Lords is an anti-democratic stain on our political system. Over 750 unelected and unaccountable peers are allowed to dilute and even thwart decisions made by elected members of parliament.
Labour has played a key role in shaping the Lords' modern incarnation. Since 1997, 780 new life peers have been appointed, 374 of them by Tony Blair. Little wonder that the House of Lords has become a retirement home for Remainer elites used to getting their own way – a fact made abundantly clear when peers made repeated efforts to water down Brexit. So any proposal to abolish the House of Lords should be welcomed, right?
Not so fast. Incredibly, the Labour Party has managed to come up with a plan for abolishing the House of Lords that would make British politics even less democratic than it is currently. The very fact that Starmer chose Gordon Brown to undertake the constitutional review should have set alarm bells ringing. Declared PM after Blair's resignation, Brown was rejected by the public at the first opportunity. No longer accountable to constituents, he now serves as a self-appointed elder statesman, beloved by nostalgic Guardian readers but ignored by everyone else.
Brown's constitutional review links abolishing the House of Lords to increasing devolution. He recommends devolving huge swathes of decision-making away from parliament and out into the UK's regions. He wants new regional authorities to have economic powers, including over taxation. And he wants local mayors to be in control of budgets and able to shape policy on education, transport, infrastructure, planning and even the allocation of research-and-development funding in universities.
Devolution on this scale presents practical problems for any government trying to implement national policies. But of more concern is where it leaves democracy. We know that turnout in local elections and regional assemblies is substantially lower than in General Elections. Roughly half the number of people who vote in a General Election turn out for a change of local council, and voters have shown little enthusiasm for setting up regional assemblies, with people in the north-east firmly rejecting such a plan in 2004. Brown's plans for devolution will take power away from members of parliament, elected by a majority of voters in a constituency, and hand it to local administrators, often nodded into position by a tiny proportion of residents.
Brown wants regional assemblies to feed into a new-style second chamber, an assembly of regions and nations, with ordinary citizens able to raise issues of concern via their newly invigorated local councils. But people can already do this through constituency MPs and local branches of a political party. Swapping political parties for local representatives and national issues for local matters distances people from politics. The House of Commons could be undermined as a consequence.
Taking politics out of parliament seems to be Brown's goal. Alongside devolving power to the regions, he wants other powers to be enshrined in law, putting them under the purview of an unelected judiciary rather than MPs. Brown recommends that social and economic rights, including a right to healthcare, education and social protection, be guaranteed under the constitution. The new second chamber would then safeguard the constitution and refer the government to the Supreme Court for suspected breaches. This would seriously tie the hands of future governments planning to reform the NHS, schools or policing.
Brown's proposals will take power away from elected MPs, rein in future prime ministers and keep populism in check. You can't help but feel that this constitutional review is designed to ensure that something like Brexit can never happen again. People might be able to have a say on street lights and bus routes, but will have even less influence over the political direction of the nation.
The House of Lords badly needs to be reformed or, even better, abolished, because it is an affront to democracy. But Labour's constitutional review will only make the UK less democratic. In the name of abolishing the House of Lords, Labour wants to weaken the House of Commons and protect politics from the people. We can't let this happen.
Joanna Williams is a spiked columnist and author of How Woke Won, which you can order here.
To enquire about republishing spiked's content, a right to reply or to request a correction, please contact the managing editor, Viv Regan.