The end of the museum
The curators charged with conserving our history treat the past as a source of endless shame.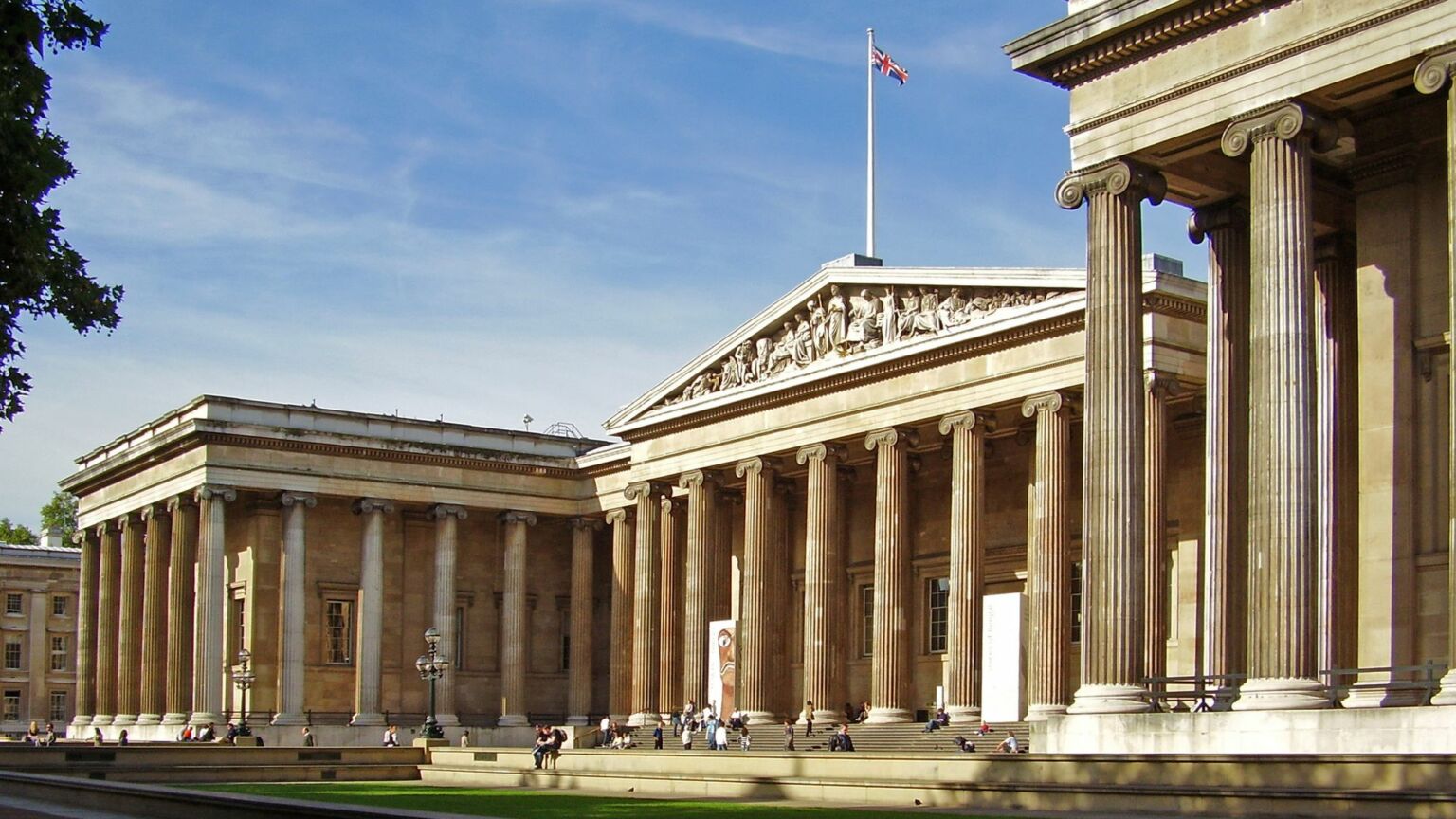 For a few days at the end of August, Prague, the capital of the Czech Republic, became a focal point of the global culture war.
At the meeting of the International Council of Museums (ICOM), delegates from all over the world debated whether museums should remain sensible, go slightly woke or go full woke.
The issue at stake was how ICOM should define the meaning and purpose of a museum. For many delegates, especially from the Anglo-American world, the old definition, agreed in 1972, was far too old-fashioned and 'white'. Apparently, it places far too much emphasis on things like conserving a museum's collection, education and public enjoyment. A truly modern museum, these delegates argued, should focus on 'decolonising' itself.
Activist curators had tried and failed to push through their vision of the museum before. At the ICOM conference in Kyoto in 2019, they issued a statement that sounded more like a manifesto than a mere definition. It referred to museums as 'democratising, inclusive and polyphonic spaces for critical dialogue about the pasts and the futures'. It instructed museums to safeguard 'diverse memories' and to 'contribute to human dignity and social justice, global equality and planetary wellbeing'. The purpose of this definition was to turn the museum into an institution of political indoctrination.
Thankfully, in Kyoto, this woke definition of the museum was rejected by the majority of delegates, who still took their role as custodians of museums seriously. But in the years since then, the project of politicising museums has gained further momentum.
By the time last month's meeting had come around, the balance of influence had shifted significantly towards the woke activists. In the end, a compromise was reached between those delegates and the more traditionalist faction. The woke influence on the agreed new definition is plain to see. The last sentence, for instance, states that 'museums foster diversity and sustainability'.
'It could have been worse', one eastern European delegate tells me. 'Both sides went away feeling that this compromise served them well for the time being.' However, for many activist delegates, going a little bit woke is not enough. Some argue that the new definition still 'doesn't go far enough to acknowledge museums' complicated histories of centring white, male and Western perspectives'.
In reality, despite the compromise arrived at in Prague, the transformation of the museum is already underway. In the Anglo-American world, administrators and curators in charge of preserving their nations' heritage have imbibed a cultural script that views the past in a wholly negative or even hostile manner. They promote a narrative that ascribes negative connotations to objects in their collections, particularly if they symbolise and communicate values associated with Western civilisation.
For instance, in the summer of 2019, the V&A Museum in London posted signs outside an exhibition on the history of British humour, stating 'this display confronts uncomfortable truths about the past'. In effect, these signs condemned British humour as morally suspect.
The V&A exhibition did not display any exotic colonial objects, nor did it glorify Britain's past in a jingoistic way. It was merely devoted to an exploration of British humour. Nevertheless, just in case a visitor decided to treat this exhibition in a light-hearted manner, a sign was there to warn them about the 'offensive historical materials and language' on display. For these killjoys, nothing is spared the sanctimonious lecturing.
At least the V&A actually allowed the public to view its 'offensive historical materials'. Back in 2020, the Pitt Rivers Museum in Oxford removed its popular exhibit of shrunken human heads. The self-righteous zealots who run the museum decided that this exhibition reinforces 'racist and stereotypical thinking'.
This vast collection of shrunken heads, decorated skulls, scalps and mummies from around the world had delighted the museum's visitors for over 80 years until it was pulled from view. Twenty-two years ago, when I took a group of six-year-old boys to visit the Pitt Rivers, no one went away with racist thoughts. On the contrary, most people who viewed this exhibit were likely to discover an interest in other cultures. But we have all now been deprived of the opportunity to embark on our own personal journey of discovery and to make up our own minds about what to make of the exhibit.
In recent years, culture warriors have tried to turn the museum into a hall of shame. Woke curators only ever view their collections through the one-dimensional narrative of racism and colonial plunder. On the surface, the campaign to 'decolonise' museums is concerned with tackling the perceived racism of certain collections or their links to colonialism. But the objective of the decolonisers is actually much broader than this. The real aim of 'decolonisation' is to call into question the entire history and cultural legacy of Western societies.
You can see this in the way that activist curators seek to cancel any exhibit with even the most tenuous connection to colonialism. In September 2020, the Natural History Museum in London announced a 'review' of its Charles Darwin collection to work out if it could be seen as offensive to some of its visitors. A curator warned that some may find the display of Darwin's exotic bird specimens, or his statue in the museum's main hall, 'problematic'. Why? According to this curator, Darwin's voyage to the Galápagos Islands on the HMS Beagle was one of Britain's many colonialist scientific expeditions.
The ICOM delegates in Prague may have refused to go full woke. But the fact is that important museum collections are being dragged into the culture wars anway. Artefacts and collections that have been preserved for decades or even centuries have suddenly been deemed 'problematic'. Increasingly, cultural institutions in the West, particularly museums, judge cultural artefacts on the grounds of their political suitability, rather than on their historical value or their artistic or aesthetic qualities. Worse still, these institutions are now expected to promote a hatred for the past and to denigrate any cultural symbols that celebrate Western nations' historical legacy.
No doubt Western culture has its flaws, but when all is said and done its accomplishments continue to enrich our lives. That is why we need to defend Western civilisation from the barbarians inside the gates.
Unless lovers of museums make their voices heard, it won't be long before the museum is nothing more than a house of propaganda.
Frank Furedi's The Road to Ukraine: How the West Lost its Way will be published by De Gruyter in September 2022.
Picture by Ham II, published under a creative-commons licence.
To enquire about republishing spiked's content, a right to reply or to request a correction, please contact the managing editor, Viv Regan.