How Jordan Peterson became a punchbag of Hollywood know-nothings
Olivia Wilde is completely ignorant about Peterson's views, but she apparently loathes him anyway.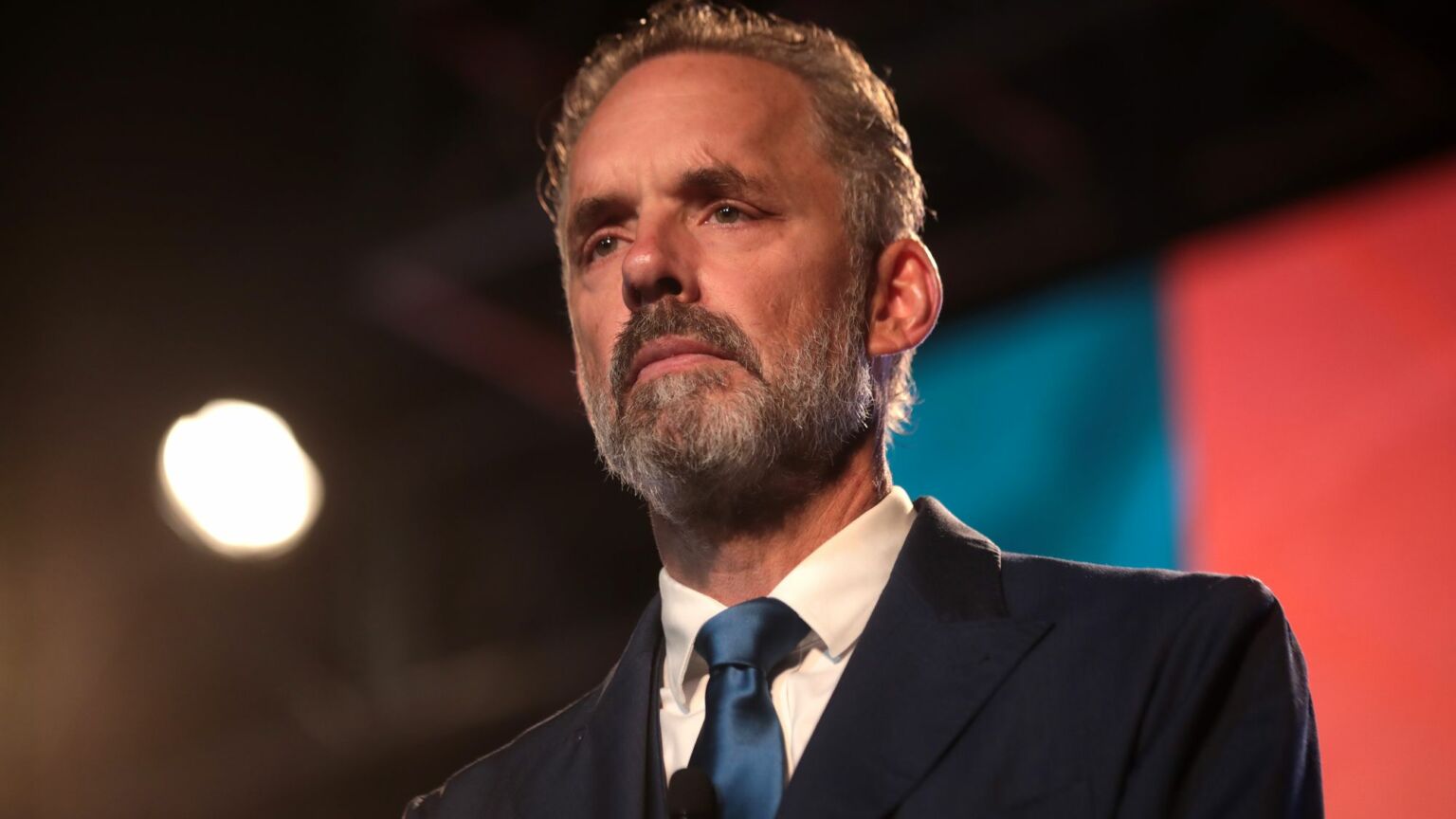 They never learn, do they? If the tumultuous events we have all watched with growing horror over the past few years taught us one thing, it is this – people don't care what the pampered starlets of Hollywood have to say about politics. If we did, then Hillary Clinton would be comfortably enjoying her second term as the pantsuit POTUS, Jeremy Corbyn would be prime minister of the UK and we would all be driving electric cars.
But regular people are smarter than actors, which seems to drive the luvvies wild with fury. Rather than accepting that maybe, just maybe, there is another side to the argument, the tossers of Tinsel Town insist that anyone who doesn't fully embrace the so-called progressive agenda is simply a monster.
We saw this recently when Jennifer Lawrence, who used to be quite refreshingly down to Earth, proudly admitted that she had to 'work so hard… to forgive my dad and my family' for voting Republican. She also, quite wonderfully, spoke about having 'recurring nightmares' about Fox News anchor Tucker Carlson.
In the course of her interview for the cover issue of Vogue magazine – that renowned bastion of proletarian agitation – the Hunger Games actress claimed that she was born a Kentucky Republican, was raised as a Kentucky Republican and had considered herself to be a Kentucky Republican, until she watched an episode of 30 Rock. And then her worldview completely changed.
Now most of us would agree that 30 Rock was a brilliant sitcom. After all, it was so ingenious in its construction that it even managed to make Alec Baldwin look likeable. But would anyone think that Liz Lemon's line, 'I'm not a crazy liberal – I just think people should drive hybrid cars', would be enough to utterly transform someone's political beliefs?
Apparently, this is what changed everything for Lawrence. She even seemed proud of the fact that a throwaway line in a sitcom triggered some sort of Damascene conversion to what is now so tediously known as 'the right side of history'.
Predictably, following the Vogue interview, Lawrence was hailed as a modern-day Joan of Arc – for refusing to be 'passive about politics'. But there is no real bravery involved in simply having the courage of other people's convictions – she knows which way the political wind is blowing and is bending to it. That's not all that brave, is it?
But while we can all roll our eyes at the flamboyant stupidity of famous millionaires who like to scold the rest of us, there is a rather more sinister aspect to the burning desire of stupid celebrities trying to pretend that they are smart. Take actress and director Olivia Wilde, for example.
Her latest flick, Don't Worry Darling, has already commanded column inches simply due to the myriad reports of strife on set and, apparently, the fact that the star of the film, Florence Pugh, seems to hate everyone who was involved in the production.
The motivation behind Don't Worry Darling is far more interesting than the plot itself. The film features Chris Pine as a charismatic bastard who leads a semi-cult. And back in July Wilde appeared on Maggie Gyllenhaal's podcast to reveal her inspiration for the character.
Apparently, he was inspired by none other than Jordan Peterson. Of course he was. According to Wilde: 'We based that character on this insane man, Jordan Peterson, who is this pseudo-intellectual hero to the incel community. This guy… is someone that legitimises certain aspects of their movement because he's a former professor, he's an author, he wears a suit, so they feel like this is a real philosophy that should be taken seriously.'
Heavens above! A professor who wears a suit? Nazi!
The difference between the idiotic burblings of Jennifer Lawrence and the fatuous witterings of Olivia Wilde is that while most people can agree to disagree with Lawrence as a matter of opinion, Wilde is simply wrong on a matter of fact. Indeed, as a grizzled old editor once informed me when I was a baby hack: 'Opinions are like arseholes, everyone has one. But facts are sacred.'
The idea that Peterson is 'king of the incels' is not just stupid – it also completely flies in the face of the facts and everything he actually stands for. How can a man who tries to tell young men to be more responsible in their treatment of women be accused of being some cheerleader for the obnoxious, misogynistic group known as incels? (Although, interestingly enough, even they are not as misogynistic as the widely celebrated trans brigade.)
Did the fact that Peterson has denounced the incels count for anything in Wilde's eyes? Of course not. Peterson directly addresses the issue on an episode of the Joe Rogan Experience, when he says that young men should 'Think very hard about their own personal shortcomings and not the evil of the opposite sex'. He also urges young men to 'strive to amend themselves in the very ways that would make them attractive'.
In other words, clean your room, have a shower before you go on a date and always remember that nobody owes you anything, sexually or otherwise. These are hardly the words of a 'king of the incels' – they are simply bits of advice that your dad might dispense as you are growing up.
Yet to people like Wilde, and so many others, the actual facts of a matter are now deemed secondary to their own personal feelings, or even better, their 'lived experience'.
Obviously, the ramblings of a Hollywood actress / director are par for the course. But there also comes a time when such an arrant and flagrant misrepresentation of someone's sincerely held views should be called to account. It seems that far too many in the cultural elite have come down with a serious case of the Markles. That is, the facts no longer matter as much as their 'personal truth'.
Ian O'Doherty is a columnist for the Irish Independent.
Picture by Gage Skidmore, published under a creative-commons licence.
To enquire about republishing spiked's content, a right to reply or to request a correction, please contact the managing editor, Viv Regan.