No, Joe Lycett was not 'speaking truth to power'
His class-clown act on the BBC was lame and cynical.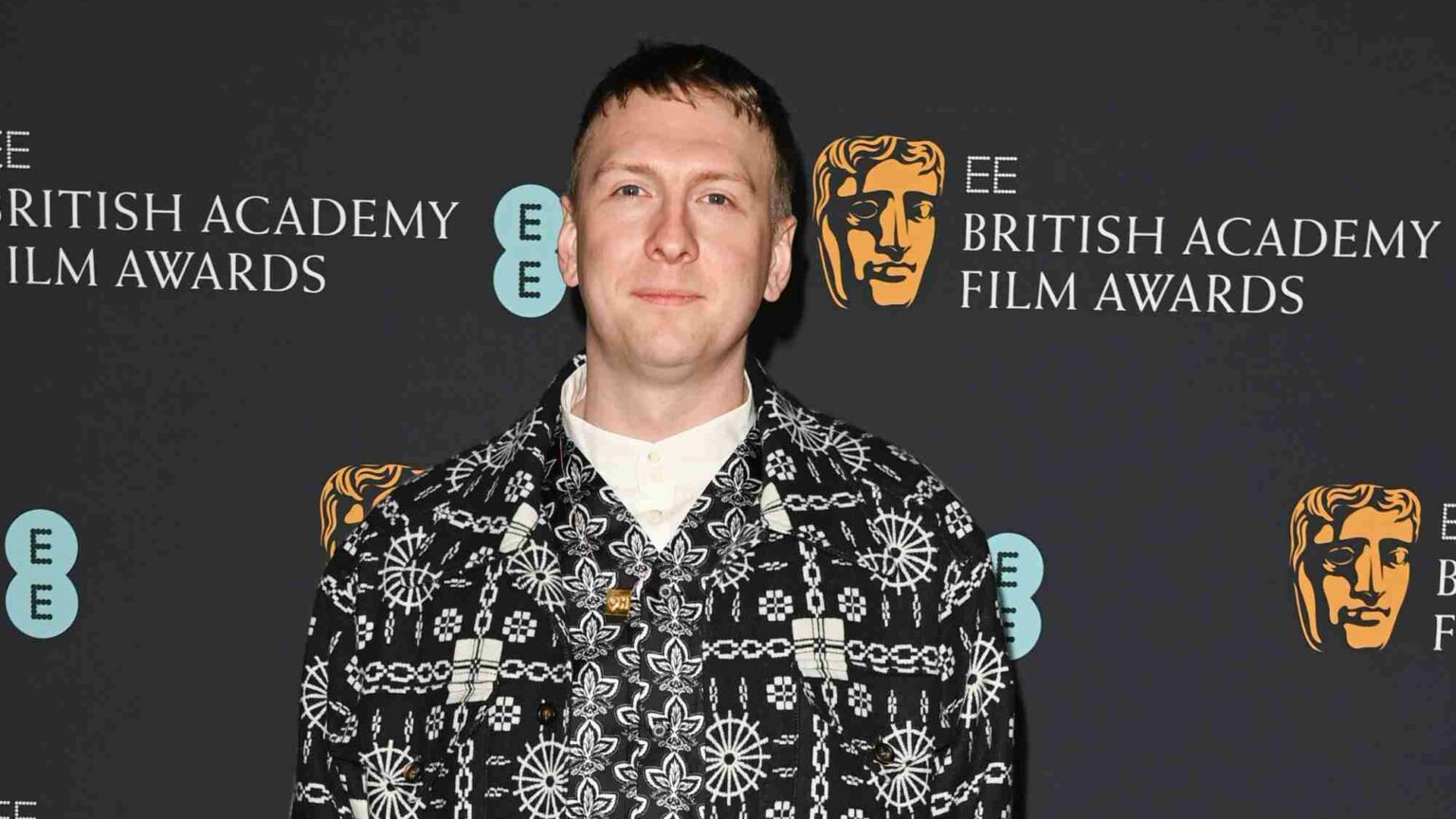 Comedian Joe Lycett was invited on to the first episode of Laura Kuenssberg's new BBC political chat show this Sunday. His tweet ahead of the show – 'Really excited to be on this new version of Would I Lie To You' – might perhaps have given the producers a clue what they were in for.
Predictably enough, once on the set of Sunday with Laura Kuenssberg, Lycett refused to play the game. He was next to shadow attorney general Emily Thornberry while Kuenssberg interviewed Liz Truss. After the interview, he did not, as you might expect of a talking head, offer his considered and reasonable objections to Truss's reassurances on the cost-of-living crisis. Instead, he satirised the presumption that, as a comedian, he was bound to be a 'lefty', by pretending to be 'very right-wing' and therefore very supportive of Ms Truss.
Lycett's praise of her statesmanlike qualities was fulsome, obsequious and absurd – albeit undercut with some pretty blunt sarcasm of the 'some might say' kind. For instance, he explicitly dismissed the idea that Truss was 'the dregs' of a party exhausted by 12 years in power. What a calumny!
Poor Laura K was not quite sure how to handle this. She was on her first day in the new job – her predecessor Andrew Marr's aftershave still hanging in the air, no doubt – and had landed an interview with the next prime minister. Perhaps these women felt some human sympathy for one another, a sympathy that many suspect Kuenssberg of feeling for the Tories generally. Certainly, the interview had been genial and reasonably productive by the standards of the format. But the next segment, with Lycett and his fellow panellists, was rather less enlightening.
One might have imagined Lycett's sarcasm would provoke little more than a perfunctory 'note to self' from the producers, and perhaps a terse rebuke from a stressed-out LK to whoever thought that was ever going to work. But for some reason, Lycett's performance became the Big Issue of the Day. Everyone suddenly had to have an opinion. And, stretching credibility to high-C twanging torsion, it became the subject of the frontpage headline of this morning's Daily Mail. 'Now BBC comic mocks Liz Truss', the Mail fumed.
The Mail seems to have misunderstood the Lycett controversy completely. No one cared that Lycett had mocked Truss, the incoming prime minister. Viewers were irritated that he was mocking his hosts, the format and the conventions of the show – and thus undermining the possibility of constructive debate. He was, in other words, mocking the Daily Mail's arch enemy – the BBC. The Mail wants more than anything to delegitimise the BBC, to move it ever closer to the doom of defunding. Ironically, Lycett was briefly, if unwittingly, on its side on this occasion.
The reason I felt uncomfortable about Lycett's performance is not that the jester spoke 'truth to power'. Far from it. It's that the jester dismantled the very possibility of fruitful engagement – and made it look lame.
It brought back bad memories. I remember appearing, many years ago, on a radio panel game hosted by Armando Iannucci. I was new and eager to please, and I had (look away now if you still believe in fairies) prepared some material according to the brief.
So, when the whole thing was derailed by another comedian who 'refused to play by the rules' and instead ridiculed the whole idea of having opinions about things he didn't really care about, I felt a bit miffed. It made my having such opinions look a bit staid. It left those of us who had tried to do what was asked of us looking flat-footed and feeling foolish for having tried. Subverting the format is, in my view and in the jargon of the trade, a bit of a cunt's trick.
It reminded me of those times at school when I had done the prep and listened to the teacher and grasped the issues, and was ready for him to move on, only for the lesson to be disrupted by the idiot boy at the back putting his hand up to ask: 'But sir, history is really boring, sir, isn't it? History is really stupid. Can I ask you, sir – are you married? Have you got a girlfriend, sir? What's she like?' Until the bell rang.
Perhaps I'm just jealous. I was never invited on to The Andrew Marr Show. But I have been on Question Time, twice – the only two appearances I have made on BBC One in the past decade, despite that cynical right-wing comedian grift I have committed myself to. On both occasions, I squandered the opportunity to overturn and decry the whole performative sham that the once-serious debate show has long since become. Instead, I tried sincerely, if clumsily, to wrestle with the trade-offs that are in play in any contentious issue. I had hoped I could perhaps even represent some of those people whose views fall between the boulders of party dogma. It's not much, but until they start getting proper philosophers, poets and cranks on more frequently, comedians are well placed to fill in. It would be a shame if they all now felt flat-footed and foolish for even trying to express an honest view.
Perhaps we should have seen this coming. In his 1985 book, Amusing Ourselves to Death, Neil Postman showed how TV can't help but make everything a mere entertainment. Had he been around, Postman would not have been remotely surprised to have seen what happened on Sunday with Laura Kuenssberg. The transformation of politics into light entertainment is now complete.
Simon Evans is a spiked columnist and stand-up comedian. He is currently on tour with his show, Work of the Devil. You can buy tickets here.
To enquire about republishing spiked's content, a right to reply or to request a correction, please contact the managing editor, Viv Regan.