Don't let the culture war bring down Notting Hill Carnival
Identitarians of left and right are using Carnival for their own divisive ends.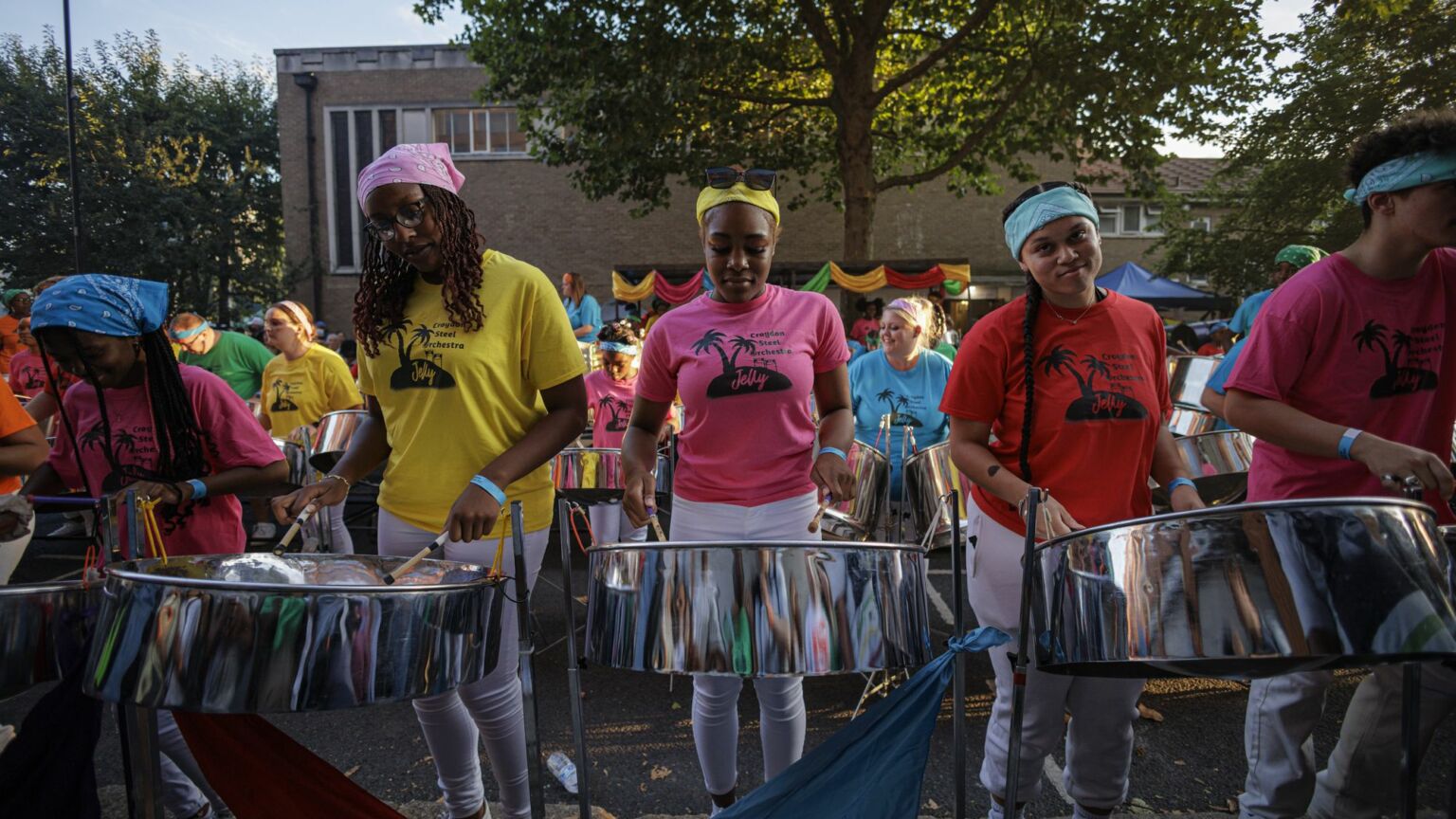 For most people, Notting Hill Carnival, London's annual Caribbean-inspired street festival, is an opportunity to let loose, dance, grab some delicious food and take part in some wholesome or less-than-wholesome fun. But rather than simply enjoy the party, identitarians on both the left and the right have sought to fold it into Britain's interminable culture wars.
An identitarian stand-off has ensued following several scenes of violence at this year's event over the bank-holiday weekend. One such outbreak culminated in 21-year-old Takayo Nembhard being stabbed to death, while six others were wounded in other incidents. That such violence has been allowed to happen, once again, at such a long-standing public event raises serious questions.
Indeed, this is not the first time the celebrations have been marred by violence. Carnival has long been developing an unfortunate reputation for poor safety.
This should not be an insurmountable problem. But, sadly, it has become increasingly difficult to speak openly about it. Any criticism of Carnival and its organisation will be quickly dismissed as 'racist'. For instance, in the words of an article in Vice magazine, Notting Hill Carnival 'is disproportionately policed and scrutinised for bad behaviour, both on the ground and in the reportage afterwards'. Why? 'Because Britain is racist', apparently.
Is this really fair? It is true that race plays a significant role in the history of Carnival. What would become Notting Hill Carnival first emerged in the mid-1960s, as an attempt to repair the fractious race relations in London at the time (in 1958 there had been race riots in Notting Hill). So there is no denying that Carnival itself and the reaction to it have sometimes been framed in racial terms.
But to see the public revulsion over knife violence purely as a sign of racism is absurd. What happened over the bank-holiday weekend was violent criminal behaviour. Yet woke identitarians seem to think we should simply look the other way, if the alleged perpetrators, or indeed victims, are black. So much for black lives mattering.
But it is not just those on the left who have used this year's Carnival to push their identitarian narrative. Some on the right have also cynically used the violence at this year's event to rail against multiculturalism and immigration. Indeed, one commentator even called the violence and stabbings 'the cost of diversity'.
The great thing about Notting Hill Carnival is that it is genuinely diverse, in that it really does bring together people from all classes, backgrounds and races. It is a living, breathing experiment in cultural mixing. In this sense, it is the exact opposite of the top-down version of 'diversity' pushed by our woke establishment, which seeks to divide people along racial lines. So it is troubling that some see an event like Carnival as a potential threat to society or as an inherent source of conflict.
Amid the culture-war fury, the Met are now calling for the future of Notting Hill Carnival to be 'reviewed'. There are suggestions it could be moved to Hyde Park, or even cancelled altogether. That would be a real tragedy.
There is no doubt that the safety and security of Notting Hill Carnival needs improving. People have lost their lives. And that is why we need to speak out about the problem – so it can be fixed and Carnival can carry on. If not, the state could step in to put an end to everyone's fun.
The fact is, Notting Hill Carnival remains a fantastic experience, which brings together millions of people from across London and across the world – and that is worth defending. We cannot afford to let something as joyous as Carnival become yet another casualty of the culture wars.
Inaya Folarin Iman is a spiked columnist, GB News presenter and founder of the Equiano Project.
To enquire about republishing spiked's content, a right to reply or to request a correction, please contact the managing editor, Viv Regan.