Why it's right to keep the 'pills by post' scheme
Women deserve a safe, legal means to access abortion pills.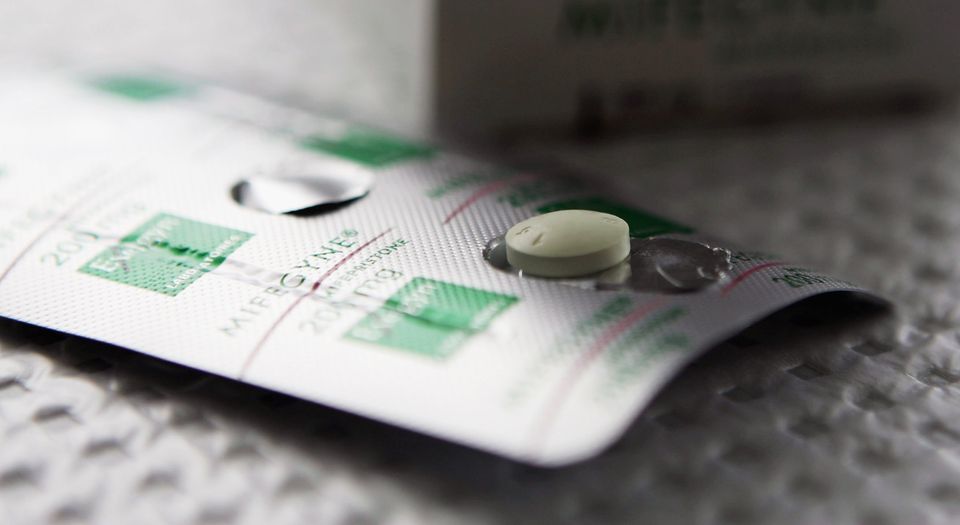 At long last, the Department of Health and Social Care (DHSC) confirmed last week that abortion pills will remain available by post for the foreseeable future. This means that women seeking an early abortion in England and Wales will not need to attend an in-person clinic appointment to receive the medication they need.
Home use of abortion medication was first legalised in March 2020. It was originally envisaged as a temporary measure for the lockdown. In February this year, minister Maggie Throup announced that this would end in September. But in March, after a free vote in the House of Commons went in favour of keeping pills by post, the government was forced to relent and to make the scheme permanent.
BPAS (the British Pregnancy Advisory Service) has long argued that women should not have to visit a clinic to take an abortion pill. Despite evidence showing that the use of abortion pills at home is safe, time and again, ministers and civil servants at the DHSC repeadly found new, spurious reasons not to allow it.
For instance, a government consultation in March raised concerns that receiving pills at home could make women vulnerable to abusive men forcing them into having an abortion – a problem which, it said, could be identified in clinics.
But BPAS research suggests that women in abusive relationships often find it easier to talk honestly to clinicians over the phone. Besides, it is far easier for vulnerable women to make a phone call, which can be made in their own time from somewhere convenient, than it is to sneak out of the home.
The government has finally made the right decision in confirming that the pills-by-post scheme will continue. But delays in this confirmation and the policy flip-flopping have led to significant uncertainty for abortion providers. In the past year or so, abortion providers had to waste time and taxpayers' money fretting about how to reestablish clinics as they existed before lockdown. Haphazard policymaking comes at a cost.
It's not exactly clear why Whitehall was so reluctant to extend the pills-by-post scheme. The government seems to be wary of anything that might make abortion easier to access. And civil servants seemed to have an irrational fear that abortion providers were using the temporary Covid legalisation to introduce pills by post permanently… 'by stealth'. Of course, it is a funny kind of 'stealth' when we are talking about a policy that BPAS has campaigned for openly for years.
The main difference made by the Covid lockdown was that it allowed abortion providers to demonstrate that pills by post is a workable and safe policy. Now that a legitimate, lawful means of providing abortion pills by post has been established, there is no going back.
In any case, even before the current pills-by-post service was established, women were already ordering abortion pills online. To give a sense of the scale of home use, between 2015 and 2018, some 10,000 sets of abortion pills, intended for addresses in Britain, were seized by customs officers.
To enquire about republishing spiked's content, a right to reply or to request a correction, please contact the managing editor, Viv Regan.