Why won't trade unions stand up for free speech?
Unions are now at the forefront of enforcing woke orthodoxy.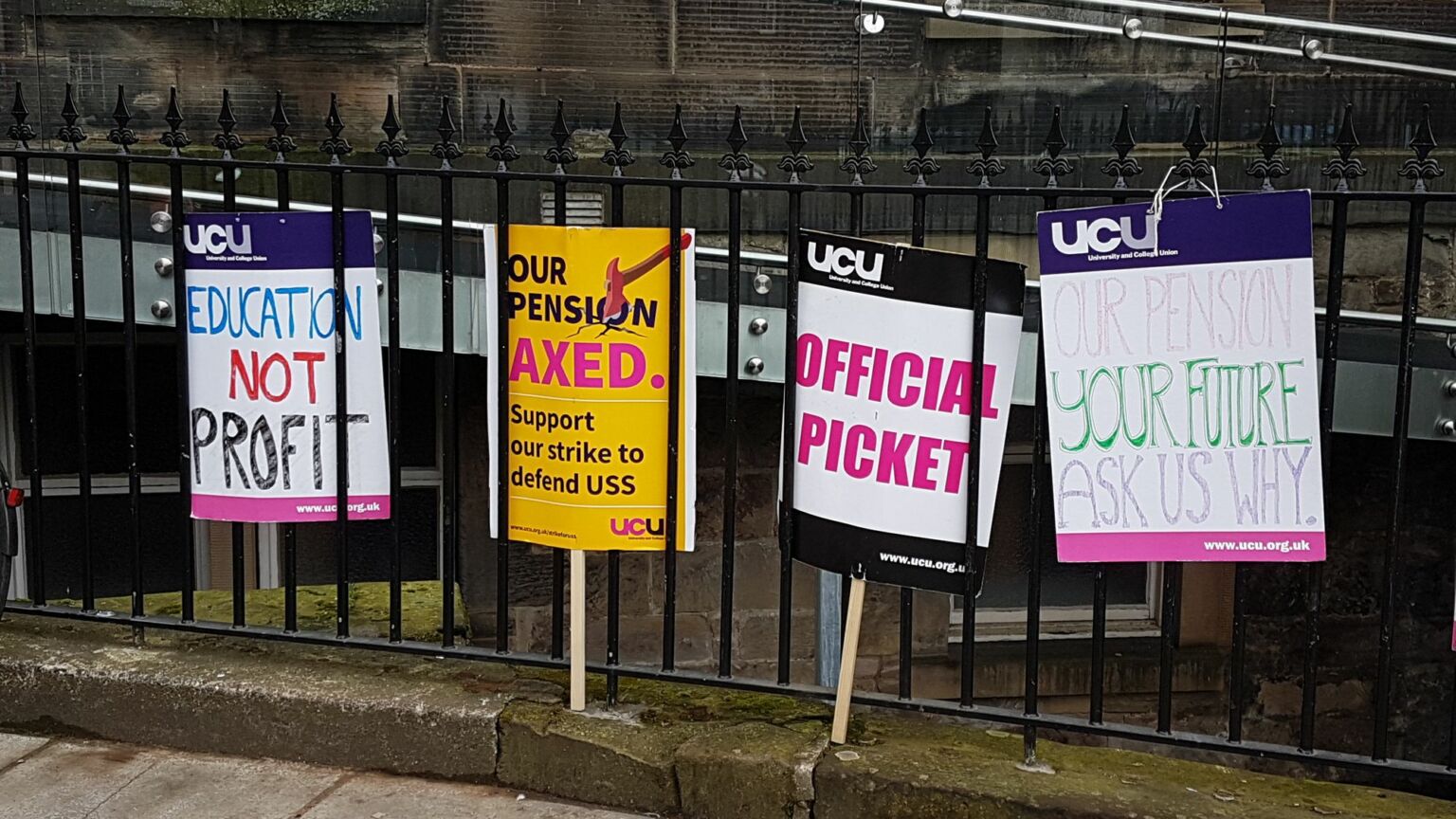 One of the tragedies of modern British politics is the disconnect that has emerged between the trade-union movement and millions of ordinary workers. Historically the vehicle by which workers have advanced their individual and collective workplace interests, the trade-union movement is today – notwithstanding a predicted 'summer of discontent' – a shadow of its once proud and confident self. It is vastly reduced in size and influence compared with the days when its leaders were household names and its members had the ability to wield significant industrial power.
The neutering of trade unions owes much, of course, to the Thatcher offensive of the 1980s. That era's double whammy of restrictive legislation and widespread deindustrialisation did so much to cut the legs from under the movement. But let us not pretend that much of the damage was not self-inflicted, too.
The truth is that, as the years have passed, the trade-union movement has become less a voice of ordinary workers and more a mouthpiece for the metropolitan liberal class. It hasn't exactly abandoned the bread-and-butter struggles affecting its members in the workplace. In fact, to this day, thousands of union reps up and down the country dedicate their lives to fighting for better pay and conditions for those they represent. But there can be no doubt that, having embraced the kind of hyper-progressive and woke agenda that is reviled by large swathes of working-class Britain, those leading the movement have alienated many of its existing and would-be foot soldiers.
The trade-union movement has been effectively complicit in the normalisation of the censorship, thought-control and cancel culture that have taken hold across so many of our workplaces and public life in general. There was a time when unions were proud to support the cause of free expression. Standing up, speaking out and challenging conventional wisdom were the pillars on which the movement was built – and which persuaded many among the establishment to look upon trade unions as dangerous and seditious. In the past, the most radical political ideas often had their genesis in the trade unions.
If union officials or members expressed opinions that others considered to be disagreeable or wrong, they were to be argued with in a comradely (or sometimes uncomradely) fashion. In general, the movement believed in debate, discussion and the marketplace of ideas. It has always played host to those of a more Stalinist bent, of course. But the suggestion that any worker should lose his or her job for expressing a genuinely held political or moral belief, even one that conflicts with the orthodoxy of the age, would once have been unconscionable in the minds of most trade unionists.
How things have changed. These days a stifling conformity has taken root across the movement. Workers who express unfashionable views are often left to swing in the wind. Opinions – particularly on certain social and moral issues – are often categorised in crude terms as either good or evil. Those who resist the political and cultural zeitgeist are seen as, to coin a phrase, the enemy within.
A movement founded on the principle that an injury to one is an injury to all is, these days, altogether more discerning in determining which workers are worthy of solidarity.
You could see this, for instance, in a depressing story from The Times last week. It revealed how activists in the University and College Union (UCU) – the organisation that threw feminist academic Kathleen Stock under the bus – had compiled a hit list of university staff who happened to hold so-called gender-critical views (ie, the belief that biological sex is real). Or take the case of Maureen Martin from south London, who was sacked in July by her housing-association employer because she had – while standing as a candidate in a local election, no less – expressed a view in support of traditional marriage. I have not seen a single statement from a senior trade-union figure condemning the employer. Then, there was the Batley Grammar School teacher who was forced into hiding last year after showing cartoons of the Prophet Muhammad in a religious-studies class. He remains in hiding to this day, but he has received only the most tepid support from his union. There are plenty more examples to be found.
A striking manifestation of how the movement has lost its moral compass was the abject response of the Trades Union Congress (TUC) to the employment-tribunal victory of women's rights campaigner Maya Forstater. Forstater was sacked in 2019 for tweeting, among other things, that it is not possible to change biological sex. But in 2021, a tribunal ruled that her employer had discriminated against her for her gender-critical beliefs. In a thread on Twitter, the TUC presented the outcome of this tribunal not as a shot in the arm for women or for free expression in the workplace, but as some kind of defeat. The TUC felt compelled to remind workers that 'transphobia' and 'harassment' at work were never acceptable. What a thoroughly depressing state of affairs.
It is a sad indictment of the movement that the only union that is taking a robust stand against this climate of intolerance is the Free Speech Union (FSU), founded by conservative journalist Toby Young. The FSU is campaigning to have the Employment Rights Act amended to prohibit employers from sanctioning workers for saying non-woke things outside the workplace. It is an excellent idea that all other unions should get behind. But they won't. Because they are, at their commanding heights at least, utterly in thrall to the censorious spirit of the age.
In abandoning the fight to defend free speech, the trade-union movement is betraying its historical mission and diminishing its own relevance in the minds of millions of workers. For its sake and theirs, that is something that needs to be put right. And swiftly.
Picture by Ewan McAndrew, published under a creative-commons licence.
To enquire about republishing spiked's content, a right to reply or to request a correction, please contact the managing editor, Viv Regan.