Hollywood vs the people
The entertainment industry is putting woke indoctrination ahead of entertainment.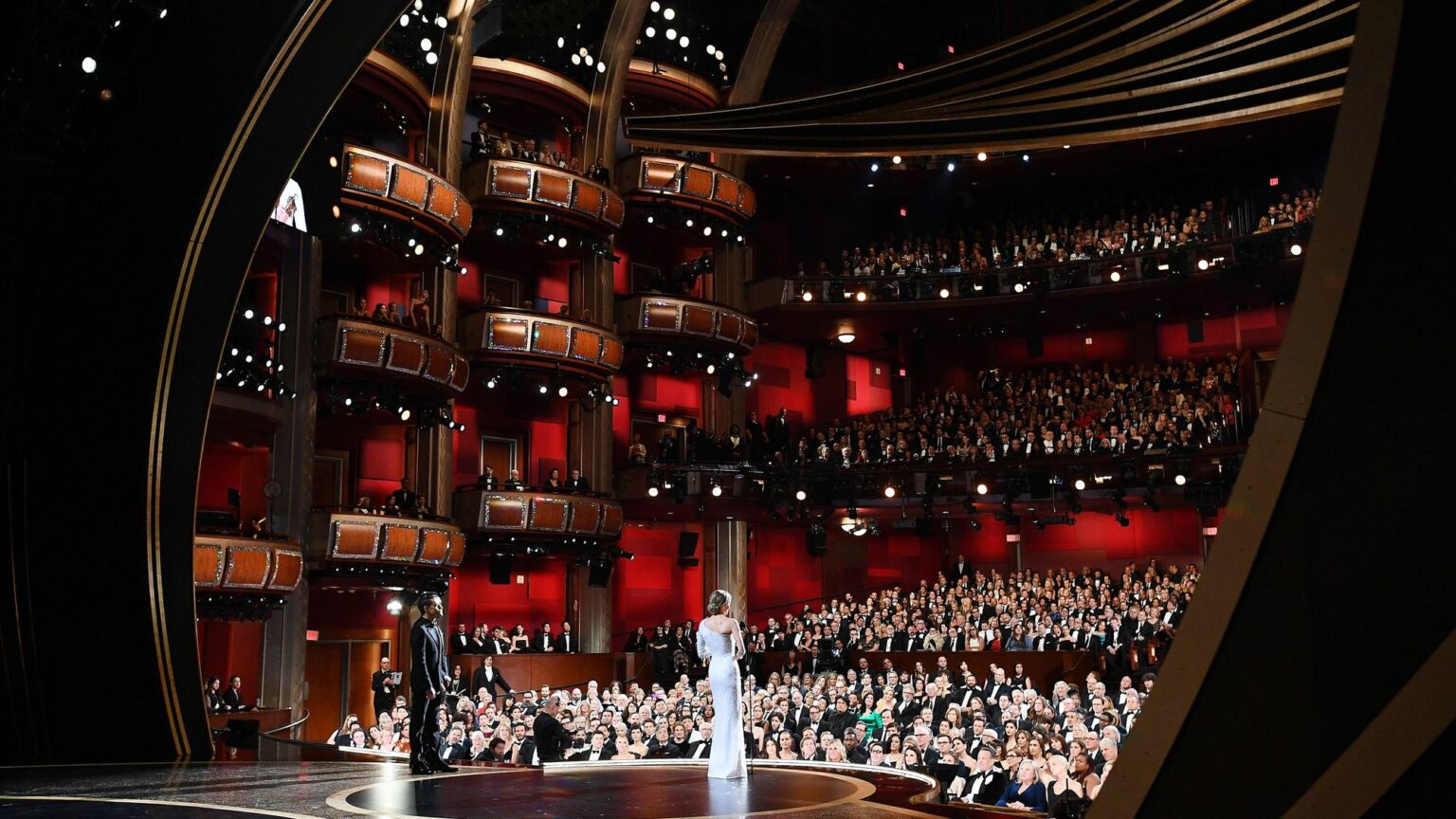 There is little doubt that the American entertainment industry has emerged as one of the key drivers of the culture wars today.
Wokeness is already hegemonic in Hollywood and in mass-entertainment media like Netflix. So much so that culture warriors are now attempting to colonise new sectors and genres that have previously resisted their ideological influence.
One such example is country-and-western music. Woke elites are now using their influence over Nashville's radio and recording industry to try to separate country music from its traditional roots.
Last month, country singer Natasha Owens shed a little light on this new Nashville culture. She said that when she released her latest album, American Patriot, she got a 'bit of flack from Nashville'. Industry execs told her that she 'should not go down this path'.
That woke entertainment bosses are now concerning themselves with country music is hardly a surprise. Its performers tend to uphold traditional values and distance themselves from the identity politics that Hollywood holds dear. As one right-on critique has it, country music sustains and reinforces the 'myth of white supremacy', and so it needs to be culturally purified. A New Yorker feature from last year even praised black country singer Mickey Guyton for taking on the 'overwhelming whiteness of country music'.
What is notable about the entertainment industry's role in the culture wars is the unrestrained animosity it often exhibits towards the mass audiences it is supposed to serve. American cultural elites really do seem to hate the people – especially if they are white, male and heterosexual. Guyton herself expresses this attitude when she says that Nashville needs 'a sea of black women, a sea of Latina women, a sea of LGBTQ artists'. Because if 'we don't see that', she continues, 'then it's just gonna be the same white guy in a pickup truck with a ball cap, maybe some sneakers'.
For culture warriors like Guyton the image of a 'white guy in a pickup truck' is apparently repugnant. Hollywood, in particular, regards people who don't buy into its values and preferred lifestyles with unadulterated contempt.
Just listen to Simon Pegg, who briefly starred in Star Wars: The Force Awakens. Many Star Wars fans were annoyed by the woke turn of the franchise after its 2015 reboot. In an interview last month, Pegg complained about this response, claiming that the 'Star Wars fan base seems to be the most toxic at the moment'.
Supporters of the most recent Star Wars films seem to view them not so much as entertainment, but as a means to promote their cultural outlook. As one supportive commentator has argued, Star Wars' inclusion of new perspectives on 'religion, sexual orientation [and] gender identity' helps to 'normalise' those groups, using 'multimillion-dollar storytelling'. His description makes it sound less like a movie series than a propaganda war between hostile states.
One of the main casualties of Hollywood's propagandistic turn is the quality of the output. The message of a film or a television series is now invariably privileged over its artistic value. As Quentin Tarantino, a favourite director of mine, complained to Bill Maher recently: 'Ideology trumps art; ideology trumps individual effort; ideology trumps good entertainment.'
The results are there for all to see. Good entertainment is all too often displaced by boring and tedious indoctrination. Even Hollywood has started to recognise that it may be going too far. The super-woke film project, Batgirl, had to be pulled recently because even Hollywood's culture warriors found it too tedious. It pushed all the right woke buttons – with a feminist writer, a transgender character and a female superhero. All it lacked was the capacity to entertain.
Numerous other woke Hollywood projects have flopped recently. In the Heights, a musical focusing on inner-city minorities, performed so badly at the box office it left movie execs shocked.
Some commentators have greeted such failures as a sign that the cultural tide is turning. Unfortunately, woke cultural elites still dominate the entertainment industry. And they are still on a mission to bring their audience's moral and political outlook into line with their own.
That's why we need to start challenging their influence. And we can start by switching off their most explicitly propagandistic projects. Let's hope more woke films go the way of Batgirl.
Frank Furedi's The Road to Ukraine: How the West Lost its Way will be published by De Gruyter in September 2022.
To enquire about republishing spiked's content, a right to reply or to request a correction, please contact the managing editor, Viv Regan.