Trigger warnings will kill the university
Classic works of literature are not a threat to students' welfare.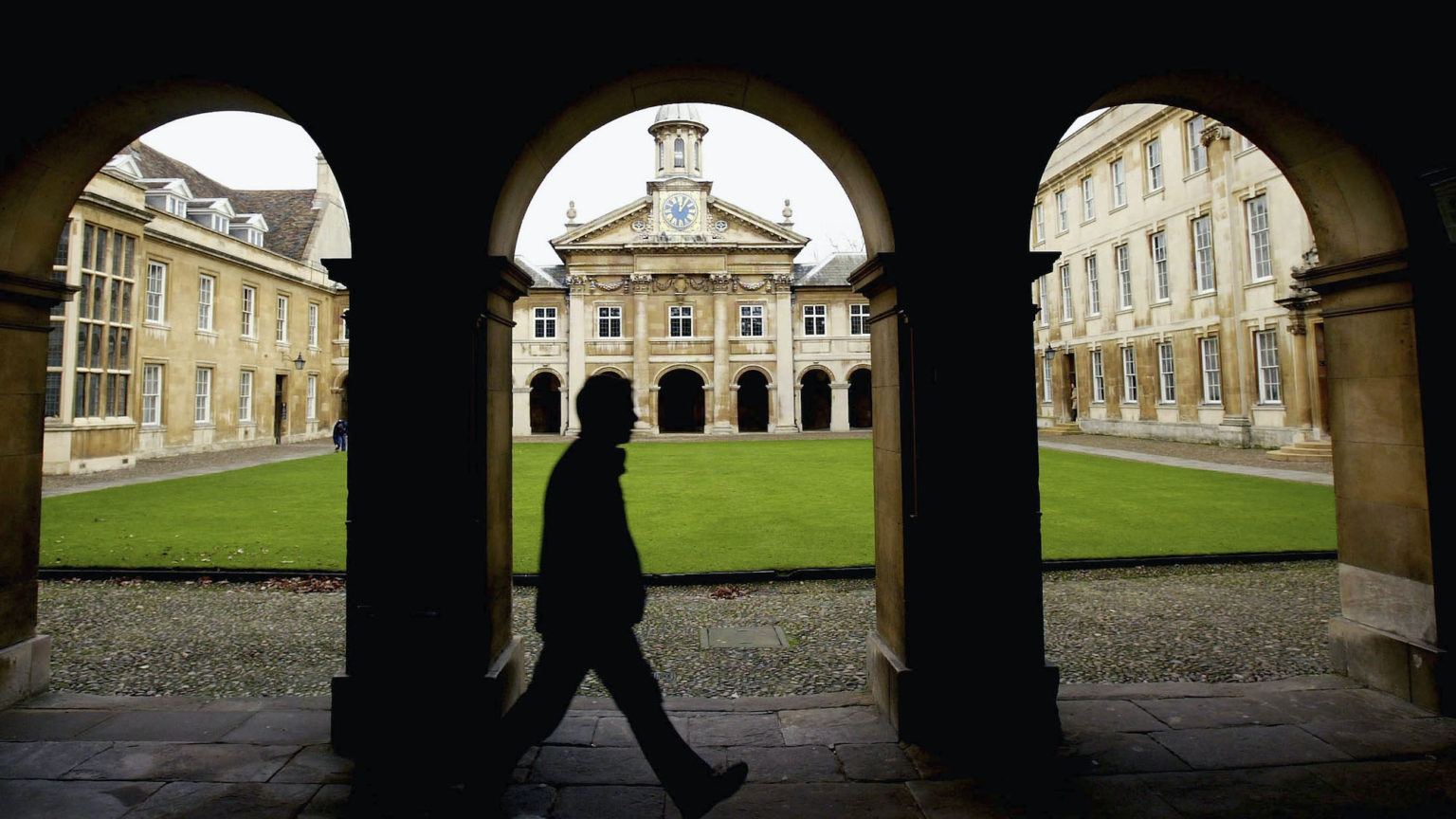 Moralistic censorship has a long and inglorious history in Britain. The likes of Thomas More, Mary Whitehouse, Mrs Thatcher and almost every lord chancellor all sought to ban things they deemed a threat to public decency. These included translations of the Bible, Ulysses, Lady Chatterley's Lover and anything positive about homosexuality.
But if you thought those days were long gone, you would be very much mistaken. Because it seems that moralistic censorship is enjoying something of a revival. And it is growing fastest in the very places that are supposed to nurture free thought – our universities.
A Times investigation, published this week, has found that universities across the UK have been removing the requirement, and in some cases the option, to study certain books because of their supposedly distressing content. The University of Sussex, for example, has removed August Strindberg's play, Miss Julie, from a literature module because it 'contains discussion of suicide'. On that principle pretty much all romantic literature from Goethe's The Sorrows of Young Werther onwards would have to go – after all, in the 19th century, you could barely move for tales of consumptive young men blowing their brains out over unrequited love.
Students at Wrexham Glyndwr University, on a module dedicated to 'mentoring', are being given the option to skip a book called Mentoring, because it includes '"humour" that is not inclusive of people who are trans or nonbinary'. The offending joke is a passage asking: 'Should mentors combine the best of male and female characteristics (psychologically rather than physically, one assumes)?' Not quite Bill Hicks in his prime. But nor is it a grave threat to anybody's welfare.
Similarly, on Nottingham Trent's French course, a French language module has removed a requirement to study satirical magazine Charlie Hebdo. It says the magazine contains 'racist, sexist, bigoted, Islamophobic satirical… cartoons with strong language'.
Other universities have slapped trigger warnings on Mozart's The Marriage of Figaro ('trivialised role and abuse of female characters'), Austen's Mansfield Park ('poverty, classism, sexism, mistreatment in a domestic context'), and – in a masterstroke of dark comedy – Orwell's Nineteen Eighty-Four ('contains explicit material which you may find offensive or upsetting').
Proponents of trigger warnings say it can be useful for vulnerable students to be warned about specific distressing episodes in a text. But in practice, that's not how trigger warnings are being used. Instead, they act as warnings to students not to touch the texts at all – and they sometimes act as a prelude to texts being made optional or removed from courses altogether.
What possible 'trauma' does it spare anyone to be told that Mozart's great opera trivialises its female characters in some unspecified way, or that Austen's great novel involves some mysterious form of 'sexism'? Worse still, if students learn to expect trigger warnings of this sort they will start to complain when they don't get them. And universities' fear of students complaining will no doubt prompt faculties to go through everything on every reading list, trying to find texts featuring 'mistreatment in a domestic context', 'explicit material' and so on, before slapping trigger warnings on them for no discernible benefit.
Removing 'distressing' works from a syllabus is even worse than giving them a trigger warning. It actually subverts the whole point of education. It amounts, in many cases, to making a political rather than an intellectual judgement about what teaching material to use – a judgement that a work is 'bigoted', 'Islamophobic' or 'transphobic'. This is to judge material not on its own intellectual merits, but on the extent to which it conforms to the dominant worldview on campuses today.
One way around much of this would be to ask students before they start university whether they accept the risk of being shocked, disturbed or offended by course content. If not, they are free to withdraw from the university at any point. Universities would then have no need to withdraw or put trigger warnings on course material. After all, every student would have been warned.
Universities need to start conveying this message to prospective students: at university, you will hear or read things that you may find offensive, shocking and disturbing. And this is not a problem. It is an inevitable part of grown-up life in a democracy. The sooner young people get used to it, the better.
Arif Ahmed is a lecturer in philosophy at Gonville and Caius College, Cambridge.
To enquire about republishing spiked's content, a right to reply or to request a correction, please contact the managing editor, Viv Regan.