Corporate America's war on the unwoke
Big business is trying to impose 'Californian values' on conservative states.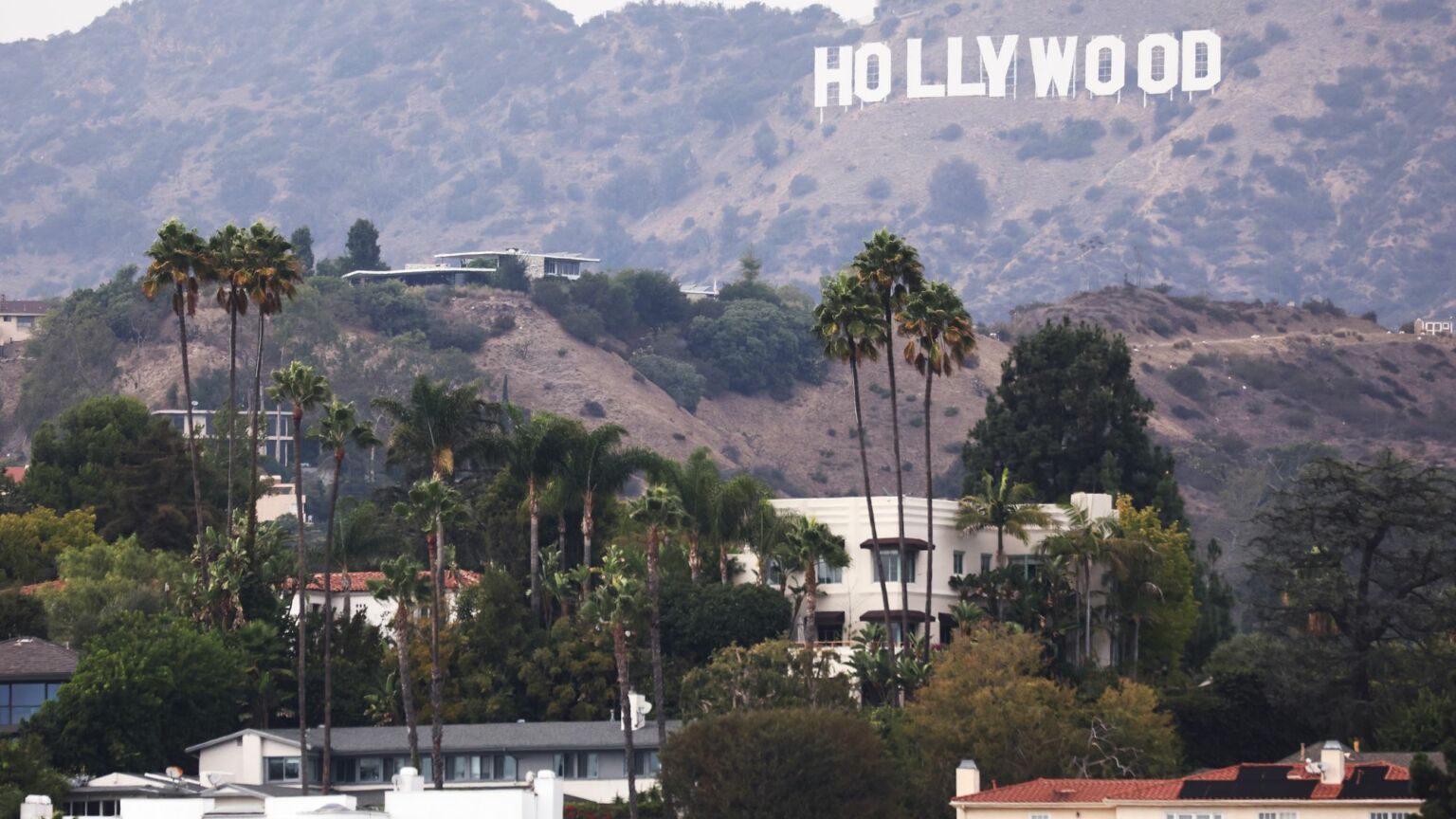 Last week, California governor Gavin Newsom called on Hollywood to support California's so-called liberal values by shutting down its film and television activities in conservative states, such as Georgia and Oklahoma. In a page-long ad in Variety, entitled 'Hollywood: Your Values, Your Choice', Newsom asked Hollywood higher-ups to 'take stock of your values – and those of your employees – when doing business in those states', particularly when it comes to questions of 'reproductive freedom' and 'LGBTQ' rights.
Newsom's call for the film and television industry to punish states like Georgia and Oklahoma for their state legislatures' positions is part of a growing pattern of corporate involvement in political and cultural battles. Earlier this year, Newsom went on the offensive against Florida's adoption of a bill restricting classroom instruction on sexual orientation and gender identity – and he did so by calling on the the Walt Disney Company to pull out of Florida. He tweeted: 'Disney, the door is open to bring those jobs back to California – the state that actually represents the values of your workers.'
It clearly had an effect. In response to pressure from Newsom, woke employees and political activists, Disney has delayed a planned relocation of some 2,000 high-profile jobs from California to Florida.
San Francisco has led the way in sanctioning states who refuse to embrace Californian values. In 2016, the San Francisco city government passed an ordinance preventing city bodies from doing business with any company based in any state with 'anti-LGBT laws' and from funding travel to any such state. The ordinance has since been expanded – first, in 2019, to boycott any state that enacted anti-abortion laws and again, in 2021, to boycott any states with so-called voter-suppression laws. Consequently, San Francisco has banned itself from conducting business with any entity headquartered in 28 states.
This use of economic force to achieve political objectives is actively supported by the leaders of corporate America. In April 2021, more than 120 CEOs, business leaders, lawyers and experts gathered for a Zoom meeting to discuss and organise a campaign to defeat 'Republican-led efforts to restrict access to the ballot box'. They discussed plans to refuse to move businesses and jobs to states that passed Republican voting laws. Those involved claimed they were trying to ensure the future of democracy. And they were soon joined by hundreds of other leading companies, law firms and foundations, including all the usual suspects from Amazon to BlackRock and Google.
Even at the best of times, big business is no friend of democracy. But today it is exerting considerable influence over political life. Major corporations and their CEOs are effectively insisting that their worldview, rather than that of elected politicians, should prevail. And Democratic politicians are egging them on.
This domestic-sanctions movement is bad news for democracy. From the perspective of corporate America, it seems it is not up to the people and their elected representatives in states like Georgia, Texas or Oklahoma to decide on moral matters. These states are being told they have to embrace Californian values. These values, as a Los Angeles Times editorial explains, allegedly include diversity, equality and tolerance.
Yet for all their talk of tolerance, those promoting California's values are being profoundly intolerant towards those who hold a different worldview.
Economically punishing those who adhere to different values does not just violate democracy – it undermines the causes involved, too. Women's access to abortion should be protected. But economically blackmailing the people of Georgia and Oklahoma into accepting abortion rights will persuade no one.
Those who rely on economic force to promote their cause clearly do not take the value of tolerance seriously. Instead, they are so convinced they are on the 'right side of history' that they believe their authoritarian behaviour is fully justified. Their arrogance comes at a high cost for those whose jobs are now threatened because they live in states that hold the 'wrong' values.
Wokeness has always threatened democracy. And in corporate hands, it threatens people's livelihoods, too.
Frank Furedi's The Road to Ukraine: How the West Lost its Way will be published by De Gruyter in September 2022.
To enquire about republishing spiked's content, a right to reply or to request a correction, please contact the managing editor, Viv Regan.