The political courage of David Trimble
By facing down his own side, he gave Northern Ireland a chance at peace.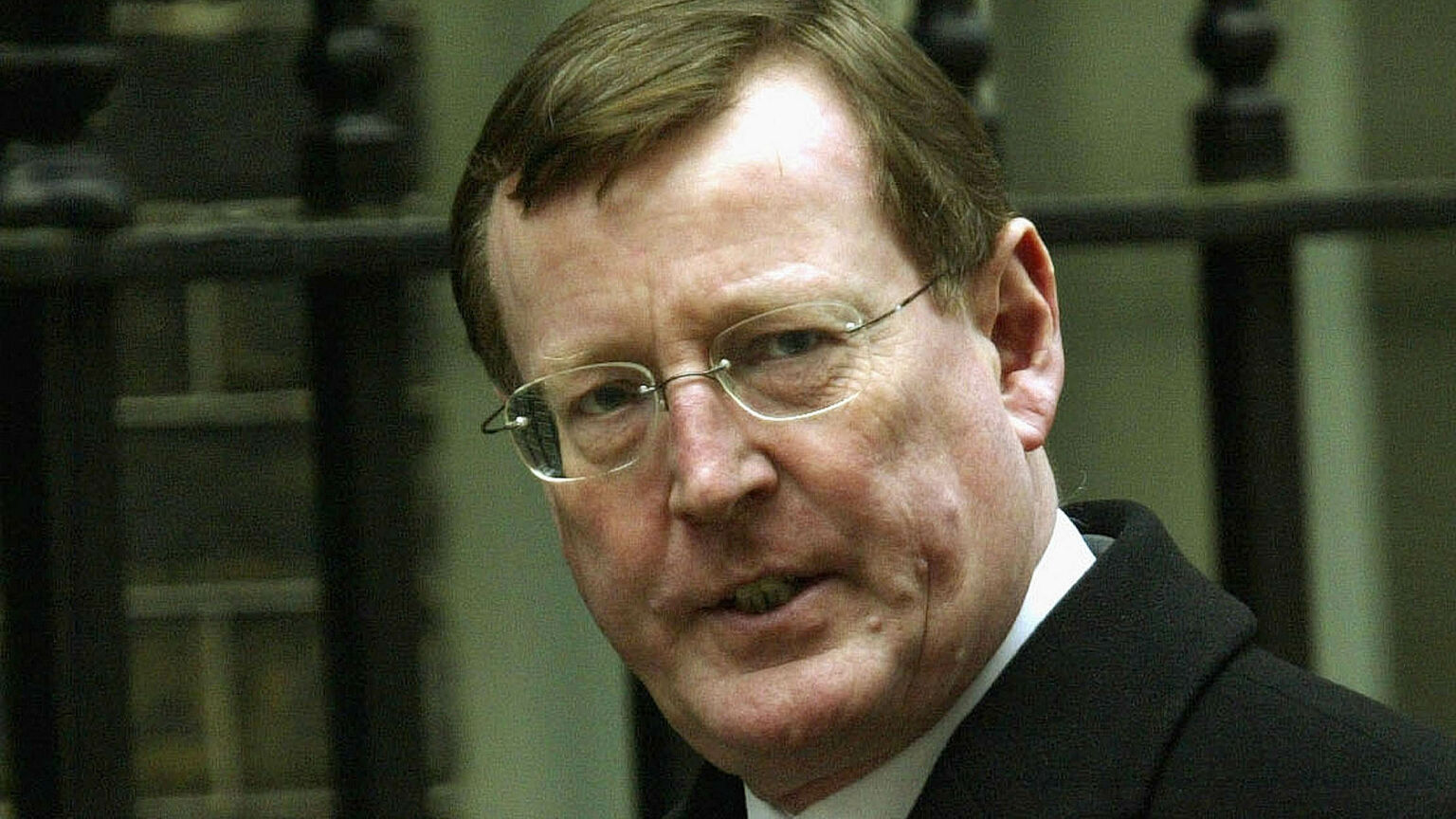 After David Trimble's death this week, aged 77, tributes have poured in from former US president Bill Clinton, outgoing British prime minister Boris Johnson, the Irish government and all the political parties in Belfast. He has been praised as a peacemaker, visionary and a titan of the peace process.
There is truth in the accolades, but a full assessment requires a more balanced analysis than we have had so far.
Trimble's political life can be divided into two distinct phases. In his first phase, Trimble was typical of a Unionism that was reactionary, sectarian and confrontational. He viewed political equality for Catholics as a mortal threat to the status quo. Any Unionist who dared suggest sharing power with Catholics in the 1970s and 1980s was labelled a traitor by the young Trimble.
In his second, later phase, Trimble became a pragmatist. He recognised that it was no longer possible to defend the failing status quo of one-party Unionist rule and accepted the necessity of power-sharing with nationalists. The result was the 1998 Good Friday Agreement. By pushing Unionism out of that negative sectarian loop, Trimble opened up a space for political progress. And for that history will surely judge him kindly.
The Good Friday Agreement was a compromise, and, as such, it is far from perfect. But there is little doubt that it put an end to violence and drew a line under the Troubles.
During and after the peace process, Trimble showed bravery, leadership and tenacity. He faced down Unionist opponents, such as Ian Paisley, Jeffrey Donaldson and Arlene Foster. The latter two subsequently left the Ulster Unionist Party in opposition to the agreement. They may later have accepted it, but at the time they lacked Trimble's foresight and generosity.
Nevertheless, Trimble's early political life was not pretty. He was a member of the Vanguard, a hardline group which split from the crumbling Ulster Unionist Party in 1972. The Vanguard, which held quasi-fascist rallies, was closely affiliated with several loyalist paramilitary groups responsible for murdering scores of Catholics. Trimble tried to give the Vanguard an intellectual gloss without much success. Though the Vanguard itself sunk into oblivion in 1976, Trimble's politics remained hardline anti-Catholic. He persisted with the rhetoric of 'Not an Inch' and 'No Surrender', and refused to countenance any form of power-sharing.
After becoming an Ulster Unionist Party MP for Upper Bann in 1990, Trimble burnished his hardline image during the Drumcree conflict in Portadown. Orangemen wanted to march down the Catholic Garvaghy Road in the town, but local residents opposed it. This led to the Drumcree stand-off of 1995. Following a wave of loyalist violence and threats to kill Catholics if the march was stopped, the Royal Ulster Constabulary (RUC) and British soldiers locked down the area and forced the march through. The RUC crushed any local opposition with truncheons and rubber bullets.
TV cameras caught David Trimble triumphantly grabbing the hand of Ian Paisley and doing a victory jig at the end of the march. This went down well with loyalists and Orangemen, and it no doubt helped Trimble become leader of the UUP in September 1995. But it also cemented his pariah status among nationalists, who largely viewed him as a sectarian bigot.
Yet by 1998, a new David Trimble emerged during the peace process. It was a remarkable transformation. This one-time hardliner had become a moderate and pro-power-sharing first minister of Northern Ireland.
Trimble's metamorphosis was driven by his central concern – securing the Union. It forced him to recognise the need for a conciliatory approach towards nationalists and ultimately power-sharing.
During the late 1990s, he was under constant attack from hawks in his own party for 'surrendering loyalist principles'. And yet he persevered and defended the Good Friday Agreement. Many Unionists around him did not. Some jumped ship. And others were actively hostile to power-sharing. Trimble's political fortitude earned him the quiet respect of many nationalists and middle-ground Unionists.
Trimble possessed a huge amount of political foresight. He realised that 'No Surrender'-style Unionism was a dead end, and that in the not-too-distant future, Unionism would cease to be a majority position as nationalists grew in number and confidence. He knew he had to act decisively and he did. The days of Unionist hegemony were gone forever, and he told his people they needed to change and evolve to survive.
There is a piece of grainy TV footage doing the rounds on Twitter this week. It is of Trimble, in 1998, arriving in the village of Tyrone to address a hall full of solemn Unionists. He is there to explain why they should support the Good Friday Agreement in the referendum. Before he can get into the hall, he has to run the gauntlet of a hostile Unionist crowd outside. Several men tell him they will never vote yes to the Good Friday Agreement or talk to Sinn Féin. Trimble rises to his feet to address these men. Looking them straight in the eye he tells them the game is up, that the days of one-party Unionist rule are gone forever and are not coming back. 'Anyone who thinks in 1998 Unionist people can impose their will on the people of Northern Ireland and the British government and world opinion is deluded', he tells them. 'We're not going to get majority rule. We have to take nationalists with us.'
Trimble knew then what many Unionists have since come to accept. That Unionism needed to change and adapt to new realities if Northern Ireland had any chance of peace and progress. He had the courage to tell his people what they did not want to hear at a time when few other Unionist leaders did. In 1998, this was a revolutionary act of courage for which we should all be thankful.
Kevin Rooney is the editor of irishborderpoll.com.
To enquire about republishing spiked's content, a right to reply or to request a correction, please contact the managing editor, Viv Regan.