How Allison Bailey exposed the trans lobby
We all have the right to reject gender ideology.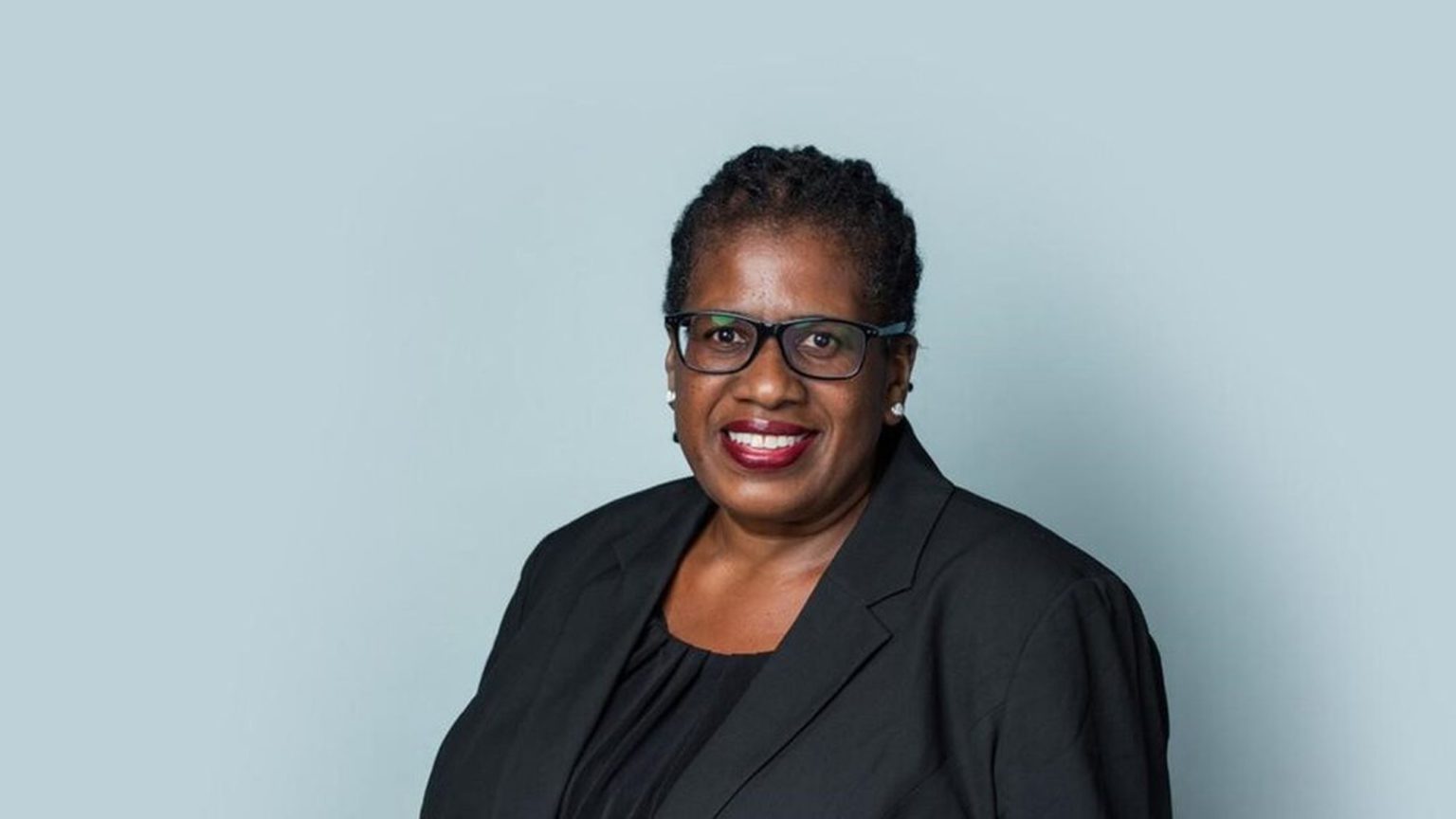 Bailey v Stonewall and Garden Court Chambers, which concluded today, will always be remembered as the case that brought the tactics and talking points of transgender activists into public view. Over the six-week tribunal, around 30 witnesses were cross-examined. And esteemed barristers were made to ask questions about 'girldick', bearded ladies and the use of 'emotional support dogs'. But don't be fooled by these trivialities. The implications of this case for free speech and for the debate over gender ideology are deadly serious.
Today's judgement ruled that barrister Allison Bailey had been discriminated against by her employer Garden Court Chambers (GCC) on the basis of her 'gender critical' beliefs. She has been awarded £22,000 in compensation, including aggravated damages. The ruling found that a statement made by GCC on Twitter, which suggested she would be investigated for her views, was discriminatory.
Bailey's primary claim against GCC, that she had lost income as a result of her views, was not upheld. And Stonewall, the lobby group that Bailey alleged had conspired with GCC against her, was not found to have acted unlawfully.
Nonetheless, the judgement did uphold that Bailey's gender-critical beliefs were protected in law – specifically her belief that extremist trans ideology, as espoused by Stonewall, is 'severely detrimental' to women and to lesbians.
Bailey said the ruling was a 'vindication' for those gender-critical voices who 'object to the erasure of biological sex, of women and of same-sex attraction as material realities'. 'This case was never about money', she said. 'I did not win everything, but I won the most important thing: I have brought Stonewall's methods into the public eye, and I have shown them for what they now are.'
Bailey is an impressive woman. Driven, with a razor-sharp intellect, she has overcome substantial barriers to succeed in the legal profession. Over the course of the tribunal, she outlined a climate of fear and harassment at GCC, including a colleague who she had previously thought of as a friend reporting on her private telephone conversations.
All of this ill will stemmed from her colleagues' belief that Bailey's gender-critical views were simply 'transphobic'. One apparently 'transphobic ' incident was in December 2018, when she complained to her colleagues about GCC becoming a Stonewall Diversity Champion, meaning it would be expected to take on a whole host of policies in line with Stonewall's trans ideology.
And in October 2019, Bailey tweeted to announce the launch of LGB Alliance, a charity she helped set up to defend the rights of people who are same-sex attracted. This then led to accusations of transphobia and it elicited an onslaught of abuse against her and the new organisation. This was when complaints started to be made to GCC against Bailey, which GCC then announced it would investigate.
To understand the absurdity of the accusations against Bailey, you need only look at one of the tweets that her colleagues considered transphobic. In it, Bailey took aim at the so-called cotton ceiling. She tweeted:
'Stonewall recently hired Morgan Page, a male-bodied person who ran workshops with the sole aim of coaching heterosexual men identifying as lesbians on how they can coerce young lesbians into having sex with them. Page called [this] "overcoming the cotton ceiling" and it is popular.'
The cotton ceiling is the idea that males who identify as 'lesbian transwomen' are discriminated against by lesbians who refuse to consider them as sexual partners. The cotton here refers to lesbians' knickers. That these 'trans lesbians' are rejected as sexual partners is somewhat unsurprising, particularly when one considers the overwhelming majority of males who identify as 'transwomen' take no surgical steps to transition. Yet for trans ideologues, who think transwomen are women, it is the lesbians who are at fault for refusing to sleep with males – and it is transphobic for the likes of Allison Bailey to complain about this problem.
Throughout the tribunal, a vast spectrum of gender absurdity was on display. Witnesses went into granular detail about the current debates on sex and gender. This led to some bizarre scenes in court, as lawyers stumbled over which pronouns to use to describe a bearded male lesbian. There was also a protracted discussion about whether having a sexual orientation is inherently discriminatory.
In the end, Bailey succeeded in showing that she had faced discrimination for her gender-critical beliefs – for rejecting the absurdities of Stonewall's ideology – and that these beliefs are protected by law.
She did not succeed in implicating Stonewall in the discrimination against her, however. As Stonewall argued after the ruling: 'Leaders within organisations are responsible for the organisational culture and the behaviour of their employees and workers.'
Nevertheless, the ruling will undoubtedly be pored over by lawyers and human-resources departments across the land. At present, Stonewall claims to have over 950 members of its Diversity Champions Scheme. But many organisations have been leaving in recent years, due to concerns that it has given unlawful advice on questions of gender identity. And the fact that GCC lost its case, having taken guidance from Stonewall, ought to worry those companies that have stuck with it.
For years Stonewall has tried to claim that there is no clash between women's rights and extreme ideology, that debate equals hate. Thanks to Bailey's bravery in standing up to her bullying colleagues, her chambers and the might of Stonewall, the cracks in those arguments now stand exposed for all to see.
Jo Bartosch is a journalist campaigning for the rights of women and girls.
Picture by: Allison Bailey's CrowdJustice page.
To enquire about republishing spiked's content, a right to reply or to request a correction, please contact the managing editor, Viv Regan.