Should we really reveal the identity of child killers?
Craig Mulligan was 13 when he played a part in a horrific murder – was the judge right to name him?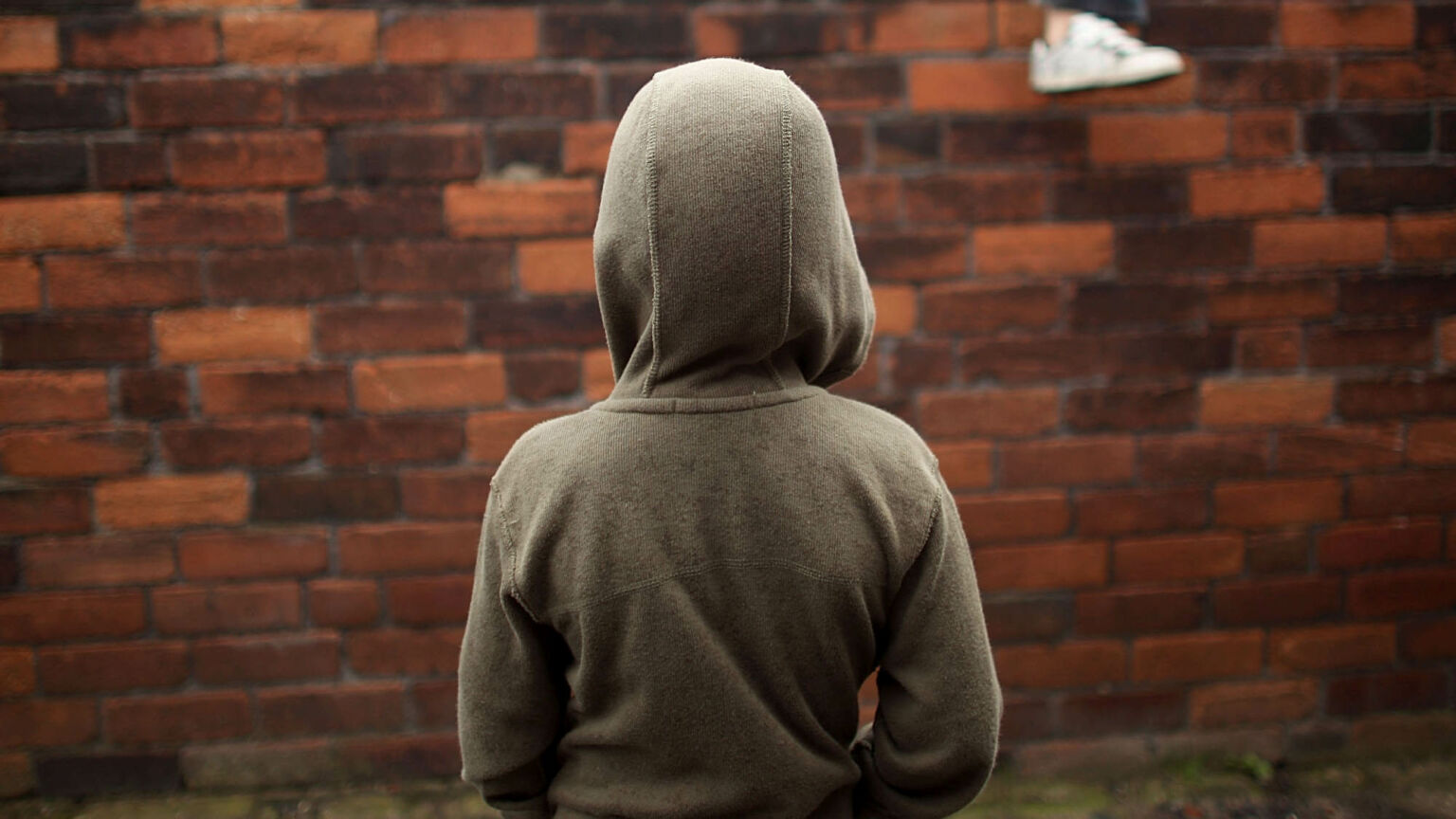 Fourteen-year-old Craig Mulligan was sentenced last week for his role in the murder of five-year-old Logan Mwangi.
Mulligan was just 13 years old when he assisted his stepfather, John Cole, in the horrifying murder of Logan, his half brother. Mulligan was captured leaving his house in Sarn, Bridgend with Cole, carrying rubbish bags containing Mwangi's body. The court heard that Mwangi suffered 'catastrophic injuries' of the kind normally associated with 'serious road accidents'. His lifeless body was dumped in the River Ogmore. Mulligan pleaded not guilty, but a jury at Cardiff Crown Court found him guilty. He has been sentenced to a minimum tariff of 15 years.
This crime has rightly shocked us all. However, it is worth reflecting on the language that has been used to describe Mulligan. During the sentencing, the judge made the unusual decision to name Mulligan and allow his image to be published. Newspapers referred to him as 'pure evil' and a 'monster'. The Sun described him as 'twisted'. Aside from the length of their sentences – Cole received a minimum term of 29 years, while Logan's mother, Angharad Williamson, will serve at least 28 years – little distinction has been made between Mulligan and his adult co-defendants.
The naming of child murderers is a relatively new development in criminal trials. The precedent was set by the naming of Jon Venables and Robert Thompson, 10 years old at the time, following their conviction for the murder of James Bulger in 1993. They stood trial in an adult court and their images were released and publicised afterwards. In 1999, the European Court of Human Rights ruled that Venables and Thompson were unable to take part in their own trial effectively, given their age. They were later given lifelong anonymity to prevent their identities being revealed following their release from prison.
Today, in theory, judges should only reveal the identities of child killers in 'exceptional circumstances'. But there is still a long list of children who have had their murder convictions widely published. It is not unusual for case reports to refer to children as 'evil'.
It does not detract from the gravity of these crimes to argue that children should be treated differently to adults. Children are less morally culpable for their actions. There are complexities related to their blameworthiness which are often difficult to determine until long after the event.
We do not know, for example, the real extent to which Mulligan was influenced by his relationship with his adult co-defendants. He was clearly in awe of his stepfather. Of course Mulligan's behaviour was 'evil'. But we need to situate it in the context of his immaturity and lack of development. This lack of culpability is reflected in Mulligan's sentence, of course. But, as a society, we should be more open to the possibility that children can be redeemed. It would be inhumane simply to write certain children off as 'evil'.
This kind of debate raged following the removal of Shamima Begum's citizenship. There were many who argued that Begum was too young to make the decision to travel to join ISIS and were accordingly shocked when she was stripped of her citizenship. Those same supporters of Begum are conspicuously silent when considering someone like Mulligan. But the moral case is actually more complex in a domestic murder, committed when Mulligan was 13, than it is in relation to a decision to spend five years abroad as part of an Islamic death cult. It is perfectly consistent to argue that Mulligan deserves a chance to change, while Begum, who was still unrepentant by the time she became an adult, deserves everything she gets.
Of course, Mulligan bears responsibility for his actions. But children are not morally accountable in the same way adults are. We should always treat them differently when we come to judge them for evil behaviour.
Luke Gittos is a spiked columnist and author. His most recent book is Human Rights – Illusory Freedom: Why We Should Repeal the Human Rights Act, which is published by Zero Books. Order it here.
To enquire about republishing spiked's content, a right to reply or to request a correction, please contact the managing editor, Viv Regan.