Why we're all cancelling Netflix
The creative elites are completely out of touch with ordinary people.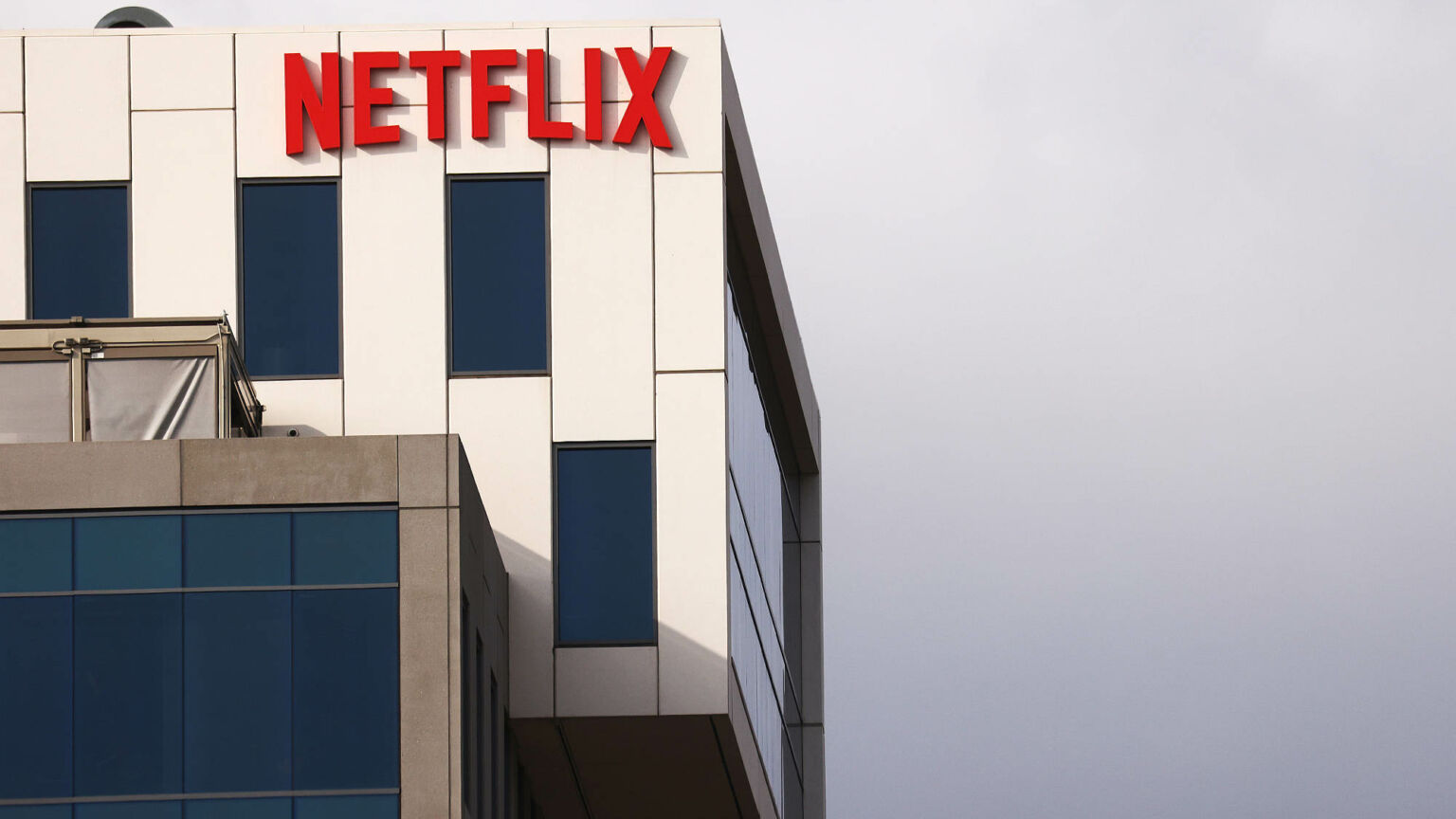 It's slightly disconcerting when you make a decision that you think goes against the grain of the generality, and then you find out everybody else is doing exactly the same thing. When I cancelled my Netflix subscription earlier this year I thought I was being thrillingly unconventional. But only a few days later, the news broke that I was definitely not alone. Maybe we were all sat there, millions of us it transpires, sighing as we scrolled sideways along those seemingly endless menu cards – each one representing somebody's creative dream, each one utterly generic – all of us thinking: 'This may be popular with the rude masses, but none of it appeals to my highly refined taste!'
Because Netflix is in trouble, with 200,000 subscribers globally signing out of their direct debits in the first quarter of 2022, and a projected figure of another two million – ouch! – joining us in the next. As with so many things – nature rambles, stopping to think, Rishi Sunak – the end of lockdown looks like the obvious culprit for the plummet in popularity, as life returns to normal and there are other things to do again but moon about the house.
And yet. If my experience isn't the unique thing I thought it was, then the main problem with Netflix is the actual programmes, or what we are now supposed to call 'content'. There is (and this is true for all the streamers, not just Netflix) a preponderance of crushingly slow, dimly lit, superficially beautiful but thuddingly dull shows, all of which seem to have about 50 minutes' worth of story told over 10 long episodes a season. Add to this strained attempts at weight and significance, particularly in genres – science fiction, horror, comedy – previously valued for their frothy frivolity. (Imagine thinking the 'serious' bits of Star Trek were what people wanted more of!) Then, on top of that, add dollops of gruesomely predictable social and political commentary – every last heavy ladleful of it with the same lumpy, progressive texture. (The excruciatingly conventional political angle of The Crown is a good example.)
You are left with a very few morsels and a ton of stodge. It doesn't even make you angry – it's lifeless, like a thin white soup. I've seen people raving about a Netflix show they sat through, and then they can't remember a blind thing about it a week later.
It's telling that Ricky Gervais' recent, supposedly controversial comedy special, SuperNature, escaped the event horizon of the Netflix black hole. Its first-week British audience of more than three million viewers would be extremely creditable even on a terrestrial channel. For a streamer, especially one that is losing subscribers, it's approaching a miracle. And it's just a man talking for an hour – no long, tasteful drone camerawork, no identitarian sermonising.
Netflix has started laying off staff at very high numbers – 450 at the last count, four per cent of the workforce – and there have been rumblings, strongly denied by executives, that these firings were targeted at the 'diversity, equity and inclusion' (shudder) end of the business. Netflix's CEO recently put out a stable-door-bolting memo reminding staff that they will inevitably have to work on shows that they might find objectionable. This has predictably led to gleeful reactions of the 'go woke, go broke' variety, but I think these might be premature.
High-status progressives are always going to have more money and more influence, and, frankly, there are just so many of them in the creative sector across the Western world. Asking the TV industry of the 2020s to be less bum-clenchingly orthodox is aiming, I think, for the impossible, no matter how many actual viewers fail to be beguiled. We've been waiting about a decade now for cold, hard commercial reality to overturn the dismal social-justice angle on pop culture, and there have been many false dawns, of which I suspect this is another one.
The problem is a much wider one than individual TV networks. The issue is not that creatives have opinions and that they express those opinions. The issue is that they are all the same opinions – the boilerplate of the HR department and the Californian campus. It would be unthinkable – professionally suicidal – for a younger, less established writer or comedian to talk about the things that Ricky Gervais or Dave Chappelle talk about. There are so very many contemporary hot topics that are obvious starting points for creative work – detransitioners, BLM, the green lobby – and I can guarantee that you will not see a good faith examination of those (if indeed any examination at all) on a TV show for at least another 30 years, if ever. When the older brands die out, that'll be it. There will be no new Family Guy.
How do you make mass popular culture in a society where elites are totally disconnected from their audiences? The answer is that you can't. You can just churn out tons of stuff, and pray that some small part of it will, somehow, resonate, as those menu cards scroll along.
Gareth Roberts is a screenwriter and novelist, best known for his work on Doctor Who.
To enquire about republishing spiked's content, a right to reply or to request a correction, please contact the managing editor, Viv Regan.