Pregnant women are being turned into public property
From the US to Poland, women's privacy is being systematically eroded.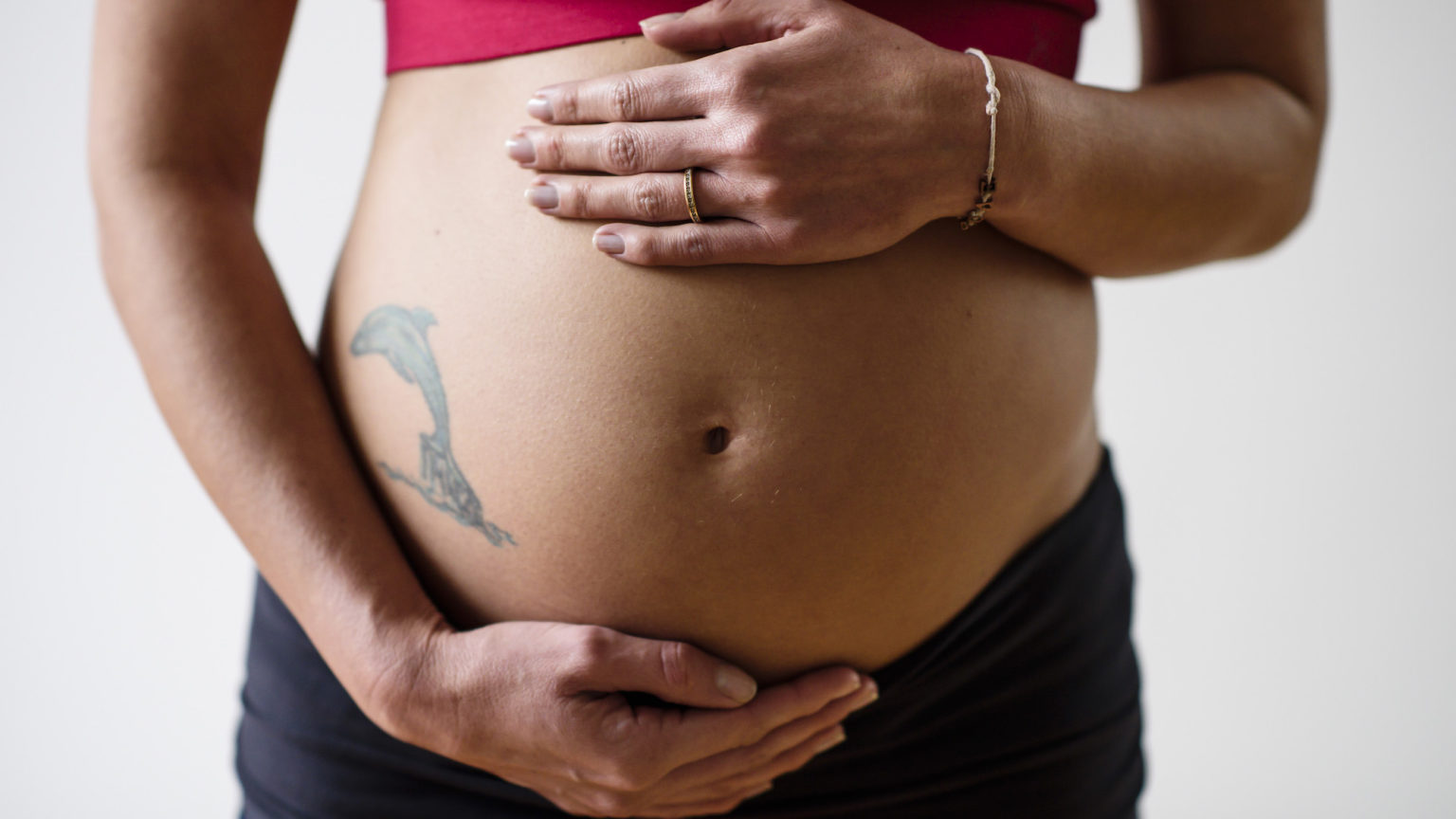 Millions of American women no longer have access to abortion services in their home states, after last week's Supreme Court judgement overturning Roe v Wade.
Thirteen states have already passed 'trigger laws' – anti-abortion laws that automatically became active as soon as Roe fell. This means that women living in certain states, like Texas, Mississippi, Idaho and Arkansas, will now have to seek out illegal abortion pills, or travel to abortion providers in California, New Mexico or Michigan, in what has been dubbed 'reproductive tourism'.
The Supreme Court's decision is undoubtedly bad news for access to abortion. And it also represents a huge blow to women's privacy. Without the protection of Roe, some American women will now have to disclose their unwanted pregnancies to employers. And it is not beyond the realms of possibility that certain states will start monitoring women's online activity, especially searches for abortion services.
But the US is not the only nation keeping tabs on women's wombs. In Poland, which has imposed a near-total ban on abortion, women may soon need to register their pregnancies (wanted or unwanted) with the authorities. Earlier this month, Poland's health minister, Adam Niedzielski, signed an order requiring doctors to register patients' pregnancies, alongside their past or current illnesses, medical visits, treatments and blood type.
Critics have said this 'pregnancy register' is a means of surveilling women and potentially prosecuting those who might try to seek an abortion. Niedzielski has denied this. He has claimed that it is just part of a broader move from a paper-based medical-records system to a fully digitised one.
But a benign exercise in more efficient data collection this is not. Poland's abortion laws are some of the strictest in Europe. Access to abortion is legal only in cases of rape, incest or when the woman's life is at risk. Moreover, the Polish government has turned birth rates and the promotion of the 'family' into a political project. In 2021, the government issued a bill that would establish an 'institute of family and demographics' in order, as the Guardian put it, to educate citizens on the 'vital role of family to the social order' and 'the importance of "cultural-social reproduction" in the context of marriage'.
So, despite Niedzielski's protestations, it does seem that the pregnancy register is part of a broader transformation of pregnant women's bodies into public property – to be judged, assessed and put to use by the authorities.
Niedzielski has claimed that patient confidentiality will not be affected by the new data-collection system. But the monitoring of women's pregnancies using a centralised database makes it easier for those with anti-abortion beliefs to track down and report women who they suspect might no longer be pregnant.
The erosion of women's privacy and the transformation of their bodies into public property is not confined to Poland or the US. Throughout the world, the authorities act as if the fact that a woman is pregnant is sufficient justification for monitoring and hectoring her and telling her how to behave. The World Health Organisation even suggested last year that women of child-bearing age should avoid alcohol, in case they become pregnant at a later date.
Around the world, the idea that a woman's body and choices are no longer a private matter once she is pregnant is gaining ground. In the eyes of the Polish government, the WHO and some American states, a pregnant woman's decisions are increasingly no longer hers to make.
It's time to challenge the growing surveillance of pregnant women. And to do so, we need to defend the principle of privacy. Only then will women regain the freedom to make their own decisions about their own bodies.
To enquire about republishing spiked's content, a right to reply or to request a correction, please contact the managing editor, Viv Regan.