Boris, it's time to build more houses
We don't need a new 'right to buy'. We need to build whole new towns.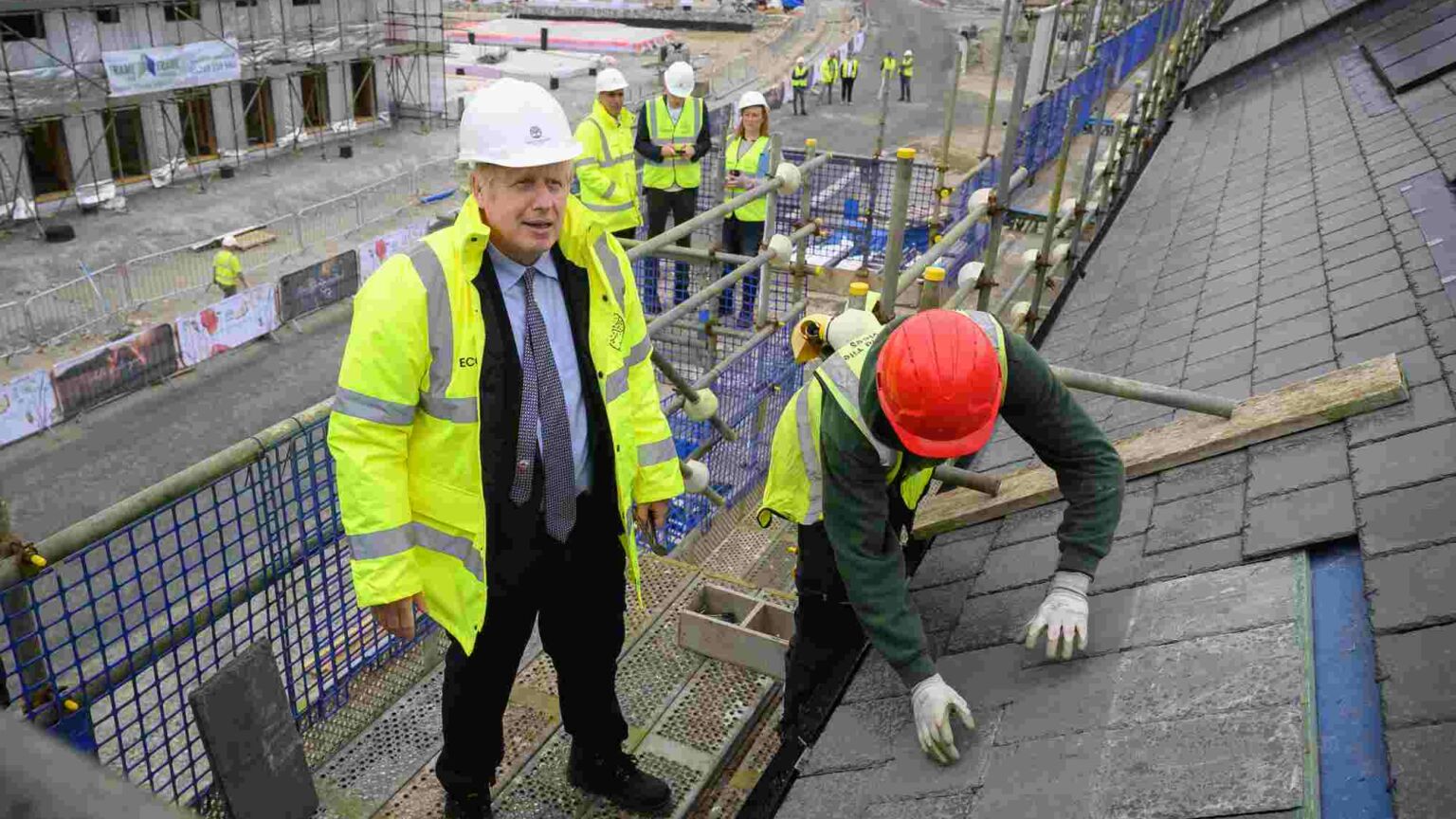 In a big speech delivered in Blackpool earlier this month, prime minister Boris Johnson set out the government's plans to tackle Britain's housing crisis. An attempt to address the soaring cost of housing has arguably never been more welcome. According to one estimate, people under 20 are spending as much as 40 per cent of their incomes on food and housing costs.
Boris has claimed that the government's 'supply-side' reforms will help tackle the UK's chronic housing shortages by increasing the provision of housing. As he put in his speech, the UK remains 'one the slowest and least prolific home-building countries among all the 28 members of the OECD'. More houses on the market, he argued, will therefore lead to lower house prices, mortgages and rents.
But on closer inspection, Johnson's emphasis on increasing supply is misleading. Most of the government's housing proposals are really about increasing demand, not supply. The government hopes that by increasing the demand for housing, it will encourage new building.
As part of this effort to increase demand, Johnson has re-launched and revamped the 'right to buy' policy. Just as Margaret Thatcher allowed council-housing tenants to buy their own homes in the 1980s, Johnson wants to allow housing-association tenants to buy their own homes.
There is nothing wrong with extending the 'right to buy' scheme. But, like the original policy, it really just leads to a transfer of ownership of existing housing stock, without necessarily prompting any new building.
Johnson also wants to lower the barriers to entry into the housing market by helping people on lower incomes to borrow more money. But without building new houses, increasing people's purchasing power will just raise the cost of homes. Locking more low-income households into long-term debt is no answer to either the cost-of-living or housing crises.
Moreover, it is daft that Johnson has claimed to be 'on the side of the British public', promising to give 'millions more the chance to own their home', while at the same time, his government is also issuing dire warnings about wage inflation. It has attacked tube drivers and other rail workers over recent weeks for their 'excessive' pay claims. But how else are people going to be able to buy their homes if their wages can't keep up with prices? House-price rises outstripped wage growth in more than 90 per cent of local authorities in England and Wales last year.
The government could, if it chose to, do a great deal to bring down housing costs. It could lift the planning restrictions that are causing Britain's spiralling house prices. Land with planning permission – the legal title developers have to obtain from local authorities before building – is around 10 times the value of land without planning permission. That shows that the cost of a house is determined less by the cost of bricks, mortar and labour, than by planning permission.
The government knows this. It knows full well that it is not an absolute shortage of land that is bidding up house prices. Only some five per cent of land in the UK is built-up, with almost all the rest consisting of farmland, forests and moors. What is in short supply is planning permission. That legal monopoly could be abolished at a stroke with the reform of planning laws. This would bring the value of homes right down and open up the country to the new housing developments we sorely need.
Policymakers understand this, hence they sometimes release publicly owned 'brownfield' land (previously developed land that is no longer in use) for development. But such measures are just a drop in the ocean. The millions of new homes we need are not going to be built, say, on a handful of derelict RAF bases. No, we need a government with the vision to open up the countryside so that we can build whole new towns. That really would start to meet our need for housing.
But to do so, the government would have to confront the NIMBY, anti-growth prejudices of Tory shires and eco-warriors alike. Sadly, it seems to lack the will to do so. It is only prepared to tinker at the edges of our ever-deepening housing crisis. We deserve better.
To enquire about republishing spiked's content, a right to reply or to request a correction, please contact the managing editor, Viv Regan.