Why Mick Lynch stands out
The RMT leader is a rare working-class voice on today's middle-class left.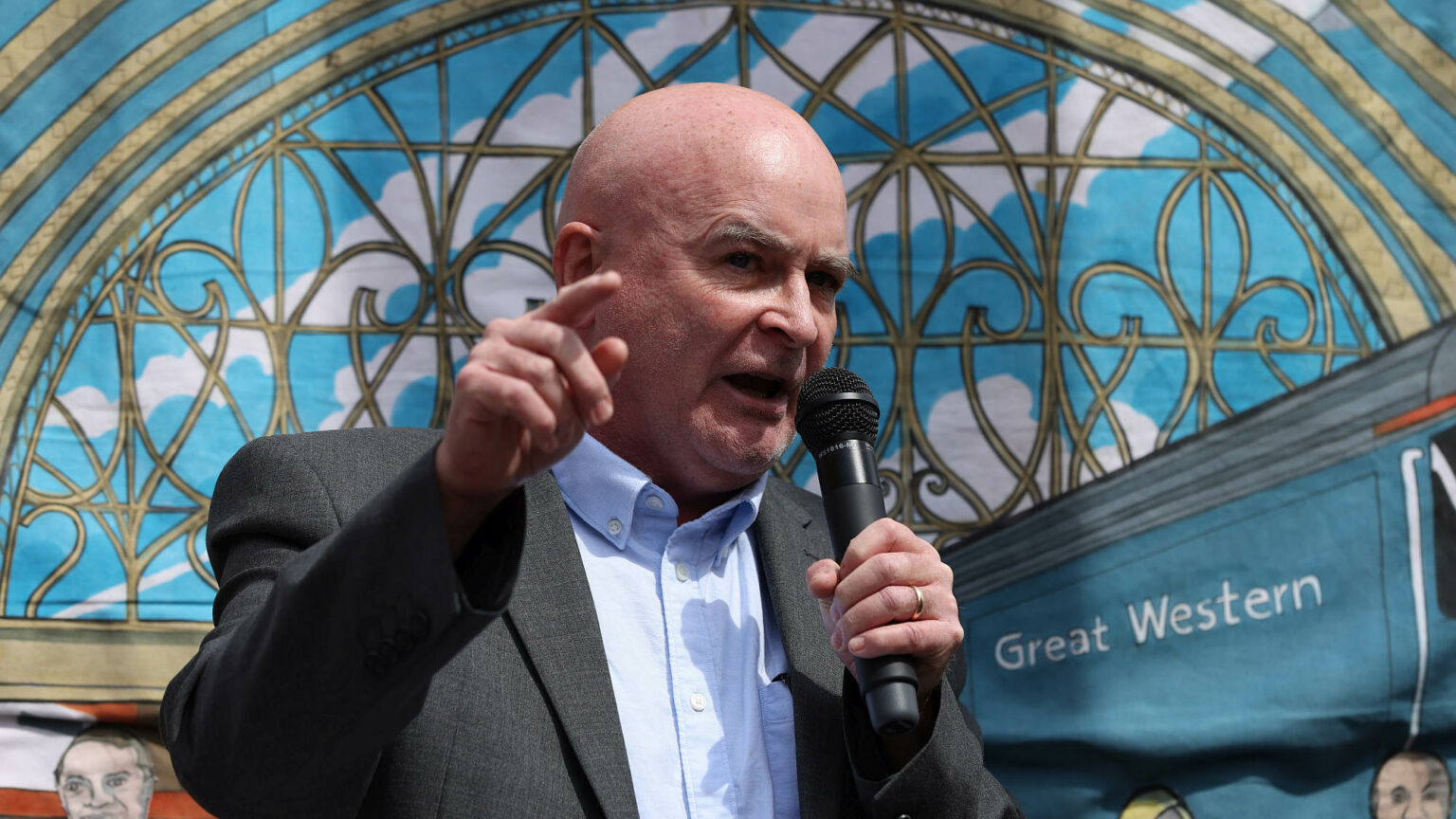 Mick Lynch, the leader of the National Union of Rail, Maritime and Transport Workers (RMT) which led last week's strike action, has become something of a media phenomenon over the past few days.
And it is not hard to see why. Lynch has been doing the rounds on TV and radio, defending railway workers' right to strike for decent pay and conditions and to stop the thousands of redundancies coming down the line. In doing so, he has provided a strong riposte to the hackneyed narrative peddled by the government and mainstream media about 'greedy unions', 'lazy workers', and a poor put-upon public.
I grew up among trade-union men like Lynch. And I say men because, in truth, it almost always was working-class men who could rise through their unions and demand a seat at the table of national politics. Women were just as politically involved though. My mum was a shop-floor steward in the Pretty Polly hosiery factory where all the women in my family worked. I gained my political education from those men and women in the crowded rooms of the local miners' welfare club, standing at the front of political rallies with my family, and then on the picket lines and on the factory floor.
So I recognise Lynch. Although he's a southerner, his manner, politics and values speak to working-class people all over the UK. This is why he's a problem both for the government and for the mainstream media interviewing him. He speaks plainly, defying the stupidity of journalists and their gotcha-style of questioning and exposing the emptiness of politicians and their soundbites.
Lynch's honesty, passion and eloquence have quickened the pace of British politics and taken the mainstream media by surprise. The chattering classes of the left have been shocked by Lynch, too, largely because he is not one of them. He's not from a Russell Group university. And he is not what George Orwell would have called a 'book-trained socialist' – someone who only knows about inequality through what he's read in books mostly written by people just like himself. No, Lynch has lived it.
He would not have cut such an unusual public figure in the past. Britain's trade unions were once steeped in working-class history and culture. They were once full of Mick Lynches. But no more. Today's trade unions are more active on Twitter than they are in any working-class community.
The school-teacherish Frances O'Grady, the head of the Trades Union Congress, former Unite the Union general secretary Len McCluskey, and countless Labour Party politicians have often been wheeled out as representatives of working-class interests in recent years. But their well-rehearsed but meaningless speeches about 'equality' and their anti-Tory posturing never spoke to Britain's working class. And they were never meant to. The speeches and posing were all aimed at middle-class Labour voters, and at middle-class trade-union members in what is left of the public sector.
Given how insincere and self-interested the labour movement has appeared in recent years, it is no surprise that when a genuine working-class voice appears from within its midst, working-class people hear and respond to it enthusiastically – but for how long? I fear that Lynch will soon be crushed not just by the government and the media, but also by Labour and the left-wing chattering classes.
After all, a working-class voice that speaks of class politics without fear or shame is a dangerous thing in a country that rests on a class system working in the favour of the middle classes. The last thing the elites want is more voices from working-class communities challenging their monopoly on politics and public life.
Dr Lisa McKenzie is a working-class academic.
No paywall. No subscriptions.
spiked is free for all.
Donate today to keep us fighting.
Donate online
To enquire about republishing spiked's content, a right to reply or to request a correction, please contact the managing editor, Viv Regan.