Everyone needs to calm down about Lord Geidt
Boris Johnson should be held to account – but by voters and MPs, not officials.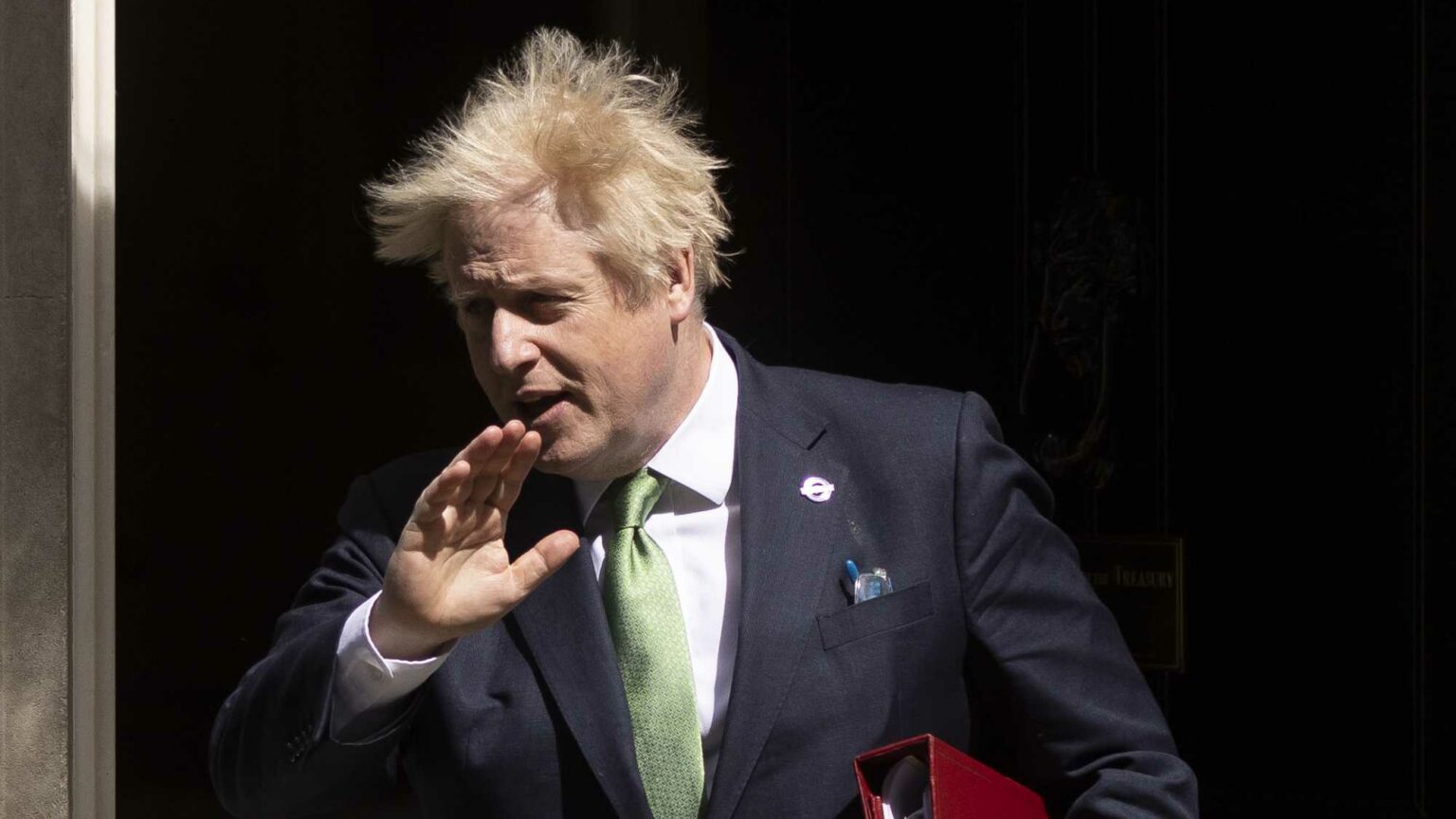 'A genuinely disturbing event for British public life', is how a Guardian editorial has described it. And what was it that so unsettled those brave souls at right-thinking HQ? A political assassination? An attempted coup d'état? Keir Starmer laughing?
No, it was the resignation of someone called Lord Geidt, the PM's so-called ethics adviser. He quit over the government's plans, as he put it in his resignation letter, 'to maintain tariffs on Chinese steel that would have broken World Trade Organisation rules'. That's right, this 'genuinely disturbing event for British public life' boiled down to an adviser resigning over trade policy. Hold the front page.
Few beyond the Partygate obsessives of our media and political class had heard of Geidt before he announced his decision to quit on Wednesday evening, let alone knew what he did (advise on ministers' compliance with the ministerial code, for those wondering). But over the past few days he's been hogging headlines and inspiring handwringing op-eds like someone the media thinks we really ought to care about. ITV News political editor Robert Peston even said that Geidt's resignation, coming so soon after the departure of Sir Alex Allan from the role in November 2020, was 'without precedent'.
All of which is true. No sitting prime minister in the history of the United Kingdom has endured the resignation of one let alone two ethics advisers. It's utterly and genuinely unprecedented. But at the risk of emptying a bladderful over Peston's chips, there's an important caveat to this grand historic framing: the position was only created in 2006. Geidt is just the fourth ever ethics adviser (and I challenge you to name the other two before Allan). There's not been a lot of time or opportunity to set many precedents for the role at all.
The fact that it is such a recently created position makes you wonder why there's been quite so much fuss over the suggestion that the government won't bother replacing Geidt. After all, 50 previous prime ministers managed just fine without the input of an 'ethics adviser' – why shouldn't Boris Johnson be able to do likewise?
The answer, as his hyperventilating opponents unfailingly remind us, is precisely because this is Boris Johnson – the Brexity politician they love to loathe like no other for daring to take the UK out of the EU. Johnson, they say, is the politician who virtually invented lying. The man who, in the words this week of Lib Dem leader Sir Ed Davey, 'has no ethics'. The PM who, as Labour deputy leader Angela Rayner put it, has 'debased standards and rigged the rules for far too long'. Without someone like Geidt to keep Boris on the straight and narrow we are likely doomed. One broadsheet pundit even likened post-Geidt Johnson to a 'far-off leader of some corrupt and institutionally fragile state'.
It's demented stuff. In the resignation of an unremarkable official they see – and fear – the removal of yet another check on a democratically elected government's lawmaking. 'There is a genuinely thuggish edge developing to this government', moans one Guardian commentator, 'with its arrogant refusal to accept scrutiny of its increasingly out-of-control behaviour'. Green MP and establishment stalwart Caroline Lucas says that Geidt's resignation lays bare 'the total inadequacy of our system for holding a rogue PM to account'.
These are telling words. Not least because they wilfully ignore the fundamental mechanism by which elected politicians like Johnson really are and should be held to account. And that of course is our democracy. That is how those governing us are properly scrutinised and judged – by people at the ballot box and MPs in parliament.
But Johnson's establishment opponents can't see this for one simple reason – because they don't trust us. They fear the decisions and judgement of the voters. They fear that voters might not agree with them. Just as voters didn't in 2016, when they voted for Brexit, and again in 2019, when they voted for the Tories to enact Brexit. No doubt the commentariat fears that voters might make their own mind up about Partygate, too, and vote for Johnson again. And so his establishment opponents re-conceive accountability and scrutiny in the elitist, technocratic terms of ethics advisers, ministerial codes and independent committees on standards in public life – an edifice which only came into being over the past 25 years. That is who they think should be holding Boris to account: mandarins, rules-worths and unelected officials. People and institutions that no doubt share their worldview.
Which is precisely why no one should mourn Geidt's departure. Johnson's critics are right that someone needs to hold him and his government to account. But that should be us and those we elect to represent us, not ethics advisers.
Tim Black is a spiked columnist.
To enquire about republishing spiked's content, a right to reply or to request a correction, please contact the managing editor, Viv Regan.