What happened to Lenny Henry?
The once great comedian has become a woke bore, wondering out loud why Glastonbury is 'so white'.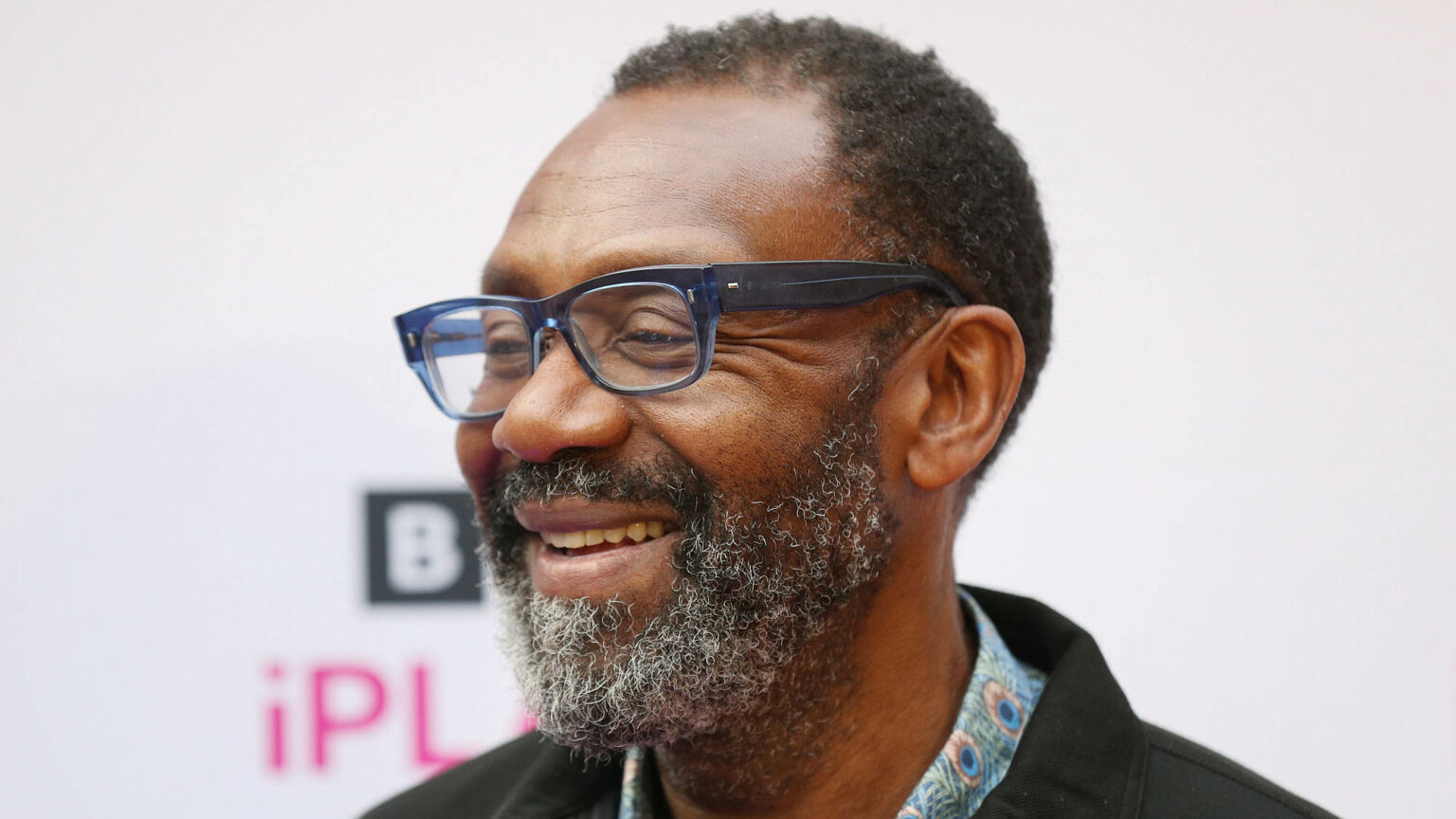 Spare a thought for Sir Lenworth George Henry, Commander of the Order of the British Empire and knight of the realm. He works without interruption or unemployment at a job he loves (and in his spare time makes television commercials for Premier Inn hotels – megabucks payday ahoy!) and has done so from the age of 16. He is now 63 and, unusually, is becoming more attractive as he ages. He has sailed a trimaran from Plymouth to Antigua, performed on a record alongside Kate Bush and Prince, and escaped from marriage to Dawn French. Whereas some comedians become sad shadows of themselves – capering clowns who are laughed at, not with – in middle age he became a serious actor. His radio documentary, Lenny and Will, sent him 'in search of the magic of Shakespeare', whose plays he has since performed in to great acclaim. Not only is he very rich, he has also helped raise millions of pounds for charity as co-founder of Comic Relief.
But despite all of this wonderful success, Henry has in recent years taken to griping about things which really aren't worth bothering about. Sir Len, where did it all go wrong? Well, I'd wager that it went wrong when Henry realised that if he identified as happy people might start thinking that he chose showbiz as a way to show off and get handsomely rewarded for it. And where would that leave him in the Victimhood Olympics? Nowhere near the podium.
His latest gripe is about Glastonbury. 'It's interesting to watch Glastonbury and look at the audience and not see any black people there. I'm always surprised by the lack of black and brown faces at festivals. I think, "Wow, that's still very much a dominant culture thing"', he told the Radio Times this week.
Here's a thought. Maybe black people generally prefer black music because it's far superior to the standard 'landfill indie' that 'Glasto' is mired in? And maybe they're keener on personal hygiene than a bunch of scruffy, middle-class students roughing it on their gap year before going home to a cushy billet arranged by a friend of their father? You won't find many white working-class people at festivals, either, for the same reasons.
I speak from personal experience. As a teenage reporter at the New Musical Express I got sent to a festival – Reading – as punishment for one of my many juvenile misdemeanours. The moment my stilettos sunk into the mud, I turned back to the station, thus facing a further trouncing from the editor. Every night, after an evening watching some rubbish punk band, I would go home and dance around the room to the sweet soul licks of the Isley Brothers until the awful white racket was forgotten.
I prefer more foreign things than I do indigenous things – from curry to gospel music – but I'm not some self-loathing idiot who believes that this country was worthless when it was white; if diversity is so great, does that mean that India and China and Africa were uninteresting before the West barged in? And don't bother trying to make the countryside 'more accessible' – I've never wanted to go on a ramble in my life. Why should I and my fellow mud-dodging citizens of various ethnic heritage be bussed into the racist countryside from the cities we built and love?
This is a class issue so much more than a racial one. But wokers don't like the working class so everything has to be refracted – and distorted – through the prism of race. A ticket to 'Glasto' costs nearly £300 – I can't imagine many sensible people of any colour or creed wanting to pay that just to schmooze with a bunch of smelly, silly middle-class millennials, whose parents probably bought them their tickets anyway – more mummy than sense!
It's understandable that someone who rose to popularity in the BBC's The Black and White Minstrel Show – the abomination broadcast from 1958 till 1978 – might, in the current climate of ceaseless cancelling and carping in the name of social justice, want to show the SJWs that he's one of them. Like any comedian worthy of the name, Henry has offended people in the past. In 2011, he was criticised for his opening sketch for Comic Relief in which he parodied the film The King's Speech, with the British Stammering Association fulminating that it reflected 'a gross and disgusting gleefulness at pointing out someone else's misfortune'. His comic creations, such as the Rastaman, Algernon Razzmatazz, DJ Delbert Wilkins and the newsreader, Trevor McDoughnut, were perhaps less than respectful. Good! Woke humour means no humour. Believe you can be a woke comedian? Two awful words of warming: SHAPPI KHORSANDI.
Unlike Shappi's poor audiences, Henry certainly looked like he was having a laugh throughout his career, but he told The Times in 2013 that his appearance on the minstrel show led to a profound 'wormhole of depression'. Henry has made good points about the overwhelming whiteness, maleness and poshness of the BBC. But he fails to recognise that this institution is rotten to the core – see the recent altered testimony from a rape victim on the BBC website, the transgender attacker's feelings and preferred pronouns being judged as more important than an act of violence. It cannot be reformed. 'Diversity' to the BBC simply means people of a wider demographic all mouthing the same liberal, establishment platitudes.
Maybe Sir Len would find more peace of mind if he stopped shaping his views to fit in with these privately educated poltroons and looked across the Atlantic to where black comedians like Chris Rock and Dave Chappelle are putting their careers and their personal safety on the line by daring to outrage received wisdom and fly in the face of woke cultural dictatorship. Having worked so hard to cast off stereotypes and build a remarkable career, it would be a shame if Henry ended his career simply toeing the woke line.
Julie Burchill is a spiked columnist. Her book, Welcome To The Woke Trials: How #Identity Killed Progressive Politics, is published by Academica Press.
To enquire about republishing spiked's content, a right to reply or to request a correction, please contact the managing editor, Viv Regan.