We must not give in to this religious sectarianism
The Lady of Heaven protests are driven by anti-Shia intolerance.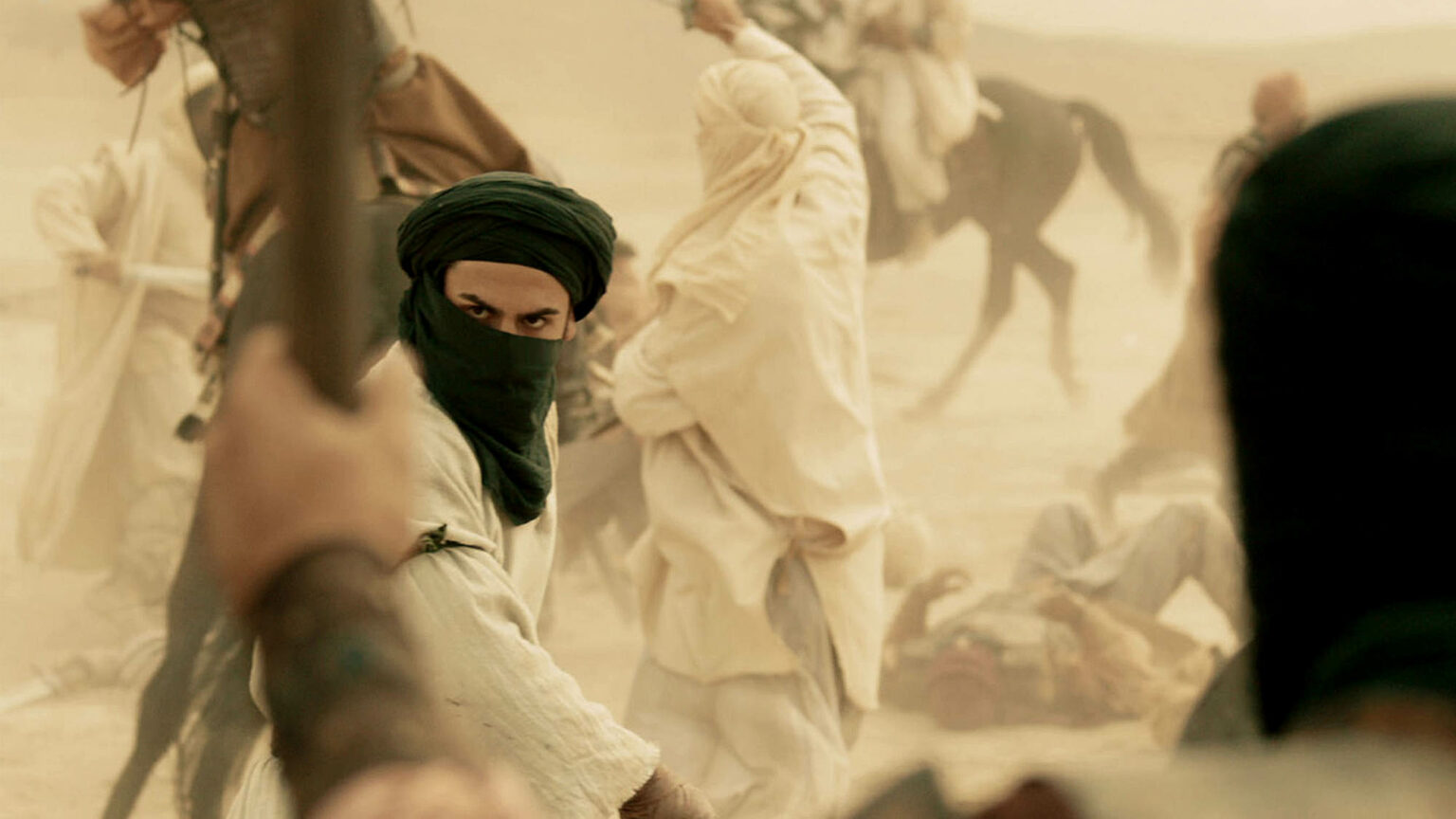 It's a familiar story. Screaming protesters demand that something be banned, cowardly institutions capitulate to them, and so the cycle continues. In the latest example of this, UK cinema chain Cineworld cancelled all of its showings of the film The Lady of Heaven last week, after Sunni Muslim activists picketed its branches, accusing the film of 'blasphemy'.
A Change.org petition, which currently has over 130,000 signatures, is calling on all cinema chains to pull the film. 'This film has been created', the petition says, 'to cause heartache for Muslims as well as spread false information about Islam'. The film, it goes on, 'directly disrespects' the Prophet Muhammad, is 'racist' and 'portrays the companions' of Muhammad in a 'bad manner'.
The protesters have often issued their demands with a thinly veiled threat of violence. Cineworld gave in, saying in a statement that it had to 'ensure the safety of our staff and customers'. You can understand the fear. After all, that teacher from Batley Grammar School is still in hiding with his young family, after showing a cartoon of Muhammad to his religious-studies class over a year ago.
Speaking to Iran's state-funded broadcaster, Press TV, one protester said last week that 'Birmingham will not tolerate the disrespect of our prophet (peace be upon him) and there will be outcomes from your actions. You will have repercussions for your outcomes [sic]. We have been trained from birth that we must defend the honour of our prophet and we will lay our life on the line.' Another protester said 'we have a right not to be insulted', while others held placards condemning 'offensive movies'.
These campaigners may have exploited fashionable language around psychological distress, hate speech and racism, but their protests are rooted in Islamic sectarianism. The people who made The Lady of Heaven are themselves Muslim. Shia cleric Yasser al-Habib wrote the screenplay in line with his religious beliefs. While media reports have focused on the CGI depiction of Muhammad in the film, protesters are also deeply offended by the film's implication that there is a similarity between the actions of revered figures in the tradition of Sunni Islam and members of ISIS.
5Pillars, a controversial online magazine which has published well-known UK Islamist thinkers in the past, has led the charge against The Lady of Heaven. In a review, it describes the film as 'pure, unadulterated sectarian filth', condemning it as 'two hours plus of the most extreme Shia sectarian narratives'.
This accusation, that the film is sectarian, is an obvious cover for the protesters' own sectarian desire to censor a film because it contains a religious narrative with which they disagree. Protesters have repeatedly blasted al-Habib as a 'Shia kaffir' and a 'pig of hell', all while claiming to oppose his alleged sectarianism.
So, over the past week, we have seen predominantly Sunni protesters and campaigners desperately trying to silence their religious opponents. And regrettably, they have been quite successful. What does this say about our society? Are Shia Muslims in Great Britain not allowed to create art in line with their religious beliefs? Are we going to allow Sunni protesters to shut down a Shia film because they disagree with its religious perspective?
The protesters are insisting that The Lady of Heaven is sectarian, all while screaming sectarian abuse and demanding it be shut down. This isn't how you behave as a mature citizen of a democratic nation like ours, and someone should have the guts to tell them.
To enquire about republishing spiked's content, a right to reply or to request a correction, please contact the managing editor, Viv Regan.