Cadwalladr vs Banks: so it's okay to defame Brexiteers?
Our illiberal libel laws are a disgrace. But so was this ruling.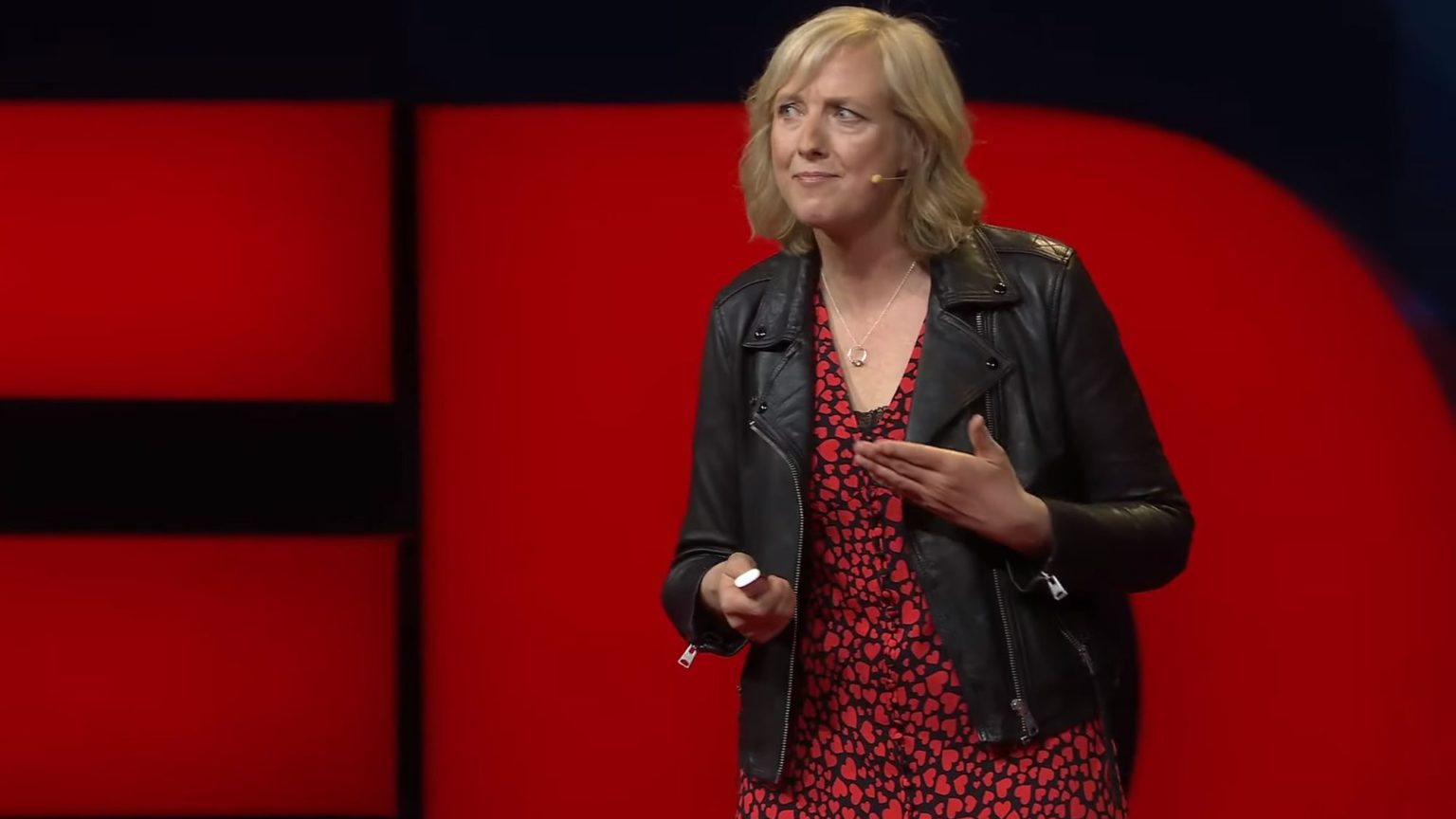 So it's okay to defame Brexiteers? It's difficult to draw any other conclusion after Brexit-backing businessman Arron Banks lost his libel case against freelance journalist Carole Cadwalladr yesterday.
The five-day trial centred on a TED talk and a tweet, both from 2019, in which Cadwalladr accused Banks of telling 'untruths about a secret relationship he had with the Russian government in relation to acceptance of foreign funding of electoral campaigns in breach of the law on such funding'. Those weren't Cadwalladr's exact words, of course. They were the meaning the court attributed to her words. Libel law is unjust like that – the defendant, presumed guilty, has to prove that he or she didn't mean what he or she never said.
Either way, at a preliminary hearing Cadwalladr accepted that her claims about Banks – that he worked in cahoots with the Kremlin to 'hijack' the Brexit referendum and then lied about it – were untrue. The judge presiding over the trial, Mrs Justice Steyn, also ruled that the 2019 TED talk, in which Cadwalladr made the allegation, 'caused serious harm to his reputation'.
So, to sum up, the court accepted that Cadwalladr made untrue claims that caused serious harm to Banks' reputation. Which sounds like defamation to these untrained ears.
But the court still found in Cadwalladr's favour for three reasons.
First, Steyn accepted Cadwalladr's defence that her claims about Banks, though untrue and reputationally damaging, were made in the public interest. '[The TED talk was] political expression of high importance, and great public interest (in the strictest sense), not only in this country but worldwide', said Steyn.
Second, Steyn accepted that when Cadwalladr was banging on about Banks in 2019, she could not have known that her claims were untrue. The court did qualify this by stating 'that there was a significant change of circumstances' after the National Crime Agency effectively debunked Cadwalladr's claims on 24 September 2019. On that day, the NCA announced that it had found no evidence of criminality on the part of Banks regarding the source of his Brexit campaign funding, a finding that the Electoral Commission officially accepted on 29 April 2020. After this, as Steyn put it, 'the defendant's belief that publication of the TED Talk (without amendment or qualification) was in the public interest ceased to be reasonable'. In other words, Cadwalladr's public-interest defence was invalid after it had been officially established that the basis for her allegations was, in non-legalese, complete bollocks.
And third, in one of the most curious aspects of this strange case, the court ruled that the offending 2019 tweet, though untrue, did not damage Banks's reputation because Cadwalladr's Twitter followers already loathed him anyway. As Steyn put it, referencing Cadwalladr's own defence counsel, 'the vast majority of the defendant's followers on Twitter "are likely to be persons within her own echo chamber" and "it's probably right that they wouldn't have thought very much of [the claimant] by that time"'.
So there you have it. Cadwalladr made untrue claims about Banks that damaged his reputation. But because Steyn judged that allegations of Russian interference in the Brexit referendum were in the public interest, that was fine. And besides, everyone in Cadwalladr's social-media echo chamber, bewitched by her anti-Brexit conspiracy theories, were already convinced that Banks was an absolute horror anyway.
It's difficult to feel much sympathy for Banks here. The UK's libel laws are an illiberal disgrace. Those who avail themselves of them, like Banks did, do so in order to silence and inhibit the speech of others. Cadwalladr discovered this in a high-profile court case. But often it's enough for the powerful and wealthy just to send a lawyer's letter, laced with the threat of court action, to chill the usually dissenting, critical views of journalists and others. The sooner we get rid of this deeply illiberal edifice, built to protect power and privilege, the better. There is only one court in which the truth or otherwise of people's views should be judged, and that's the court of public opinion.
But it's also difficult to be cheered by this verdict. After all, it has further exposed what many of us already knew – that when it comes to Brexit, our cultural and political elites can get away with if not murder then certainly libel. And not just against high-profile Brexiteers, but also Brexit voters in general. Think of all those groundless, untrue allegations chucked at Leave voters since they defied the will of their supposed betters in 2016. That they're racists and proto-fascists. That they're low-information, post-truth fools. That they're dupes of a Kremlin-backed disinformation campaign. No smear or conspiracy theory has been deemed too defamatory or far-fetched by those gleefully determined to traduce and delegitimise the greatest democratic mandate in British history.
We shouldn't be surprised that Cadwalladr won, and has since been cheered to the rafters by Remainerdom. In the echo chamber in which so much of our elite resides, the defamation of Brexit and Brexiteers has long been mistaken for the truth. It's our job to keep exposing these untruths – but in the public sphere, not the courts.
Tim Black is a spiked columnist.
To enquire about republishing spiked's content, a right to reply or to request a correction, please contact the managing editor, Viv Regan.