Schools should cultivate free thinking, not enforce conformity
The case of the sixth-former hounded out of her school over her gender-critical views is a worrying sign of the times.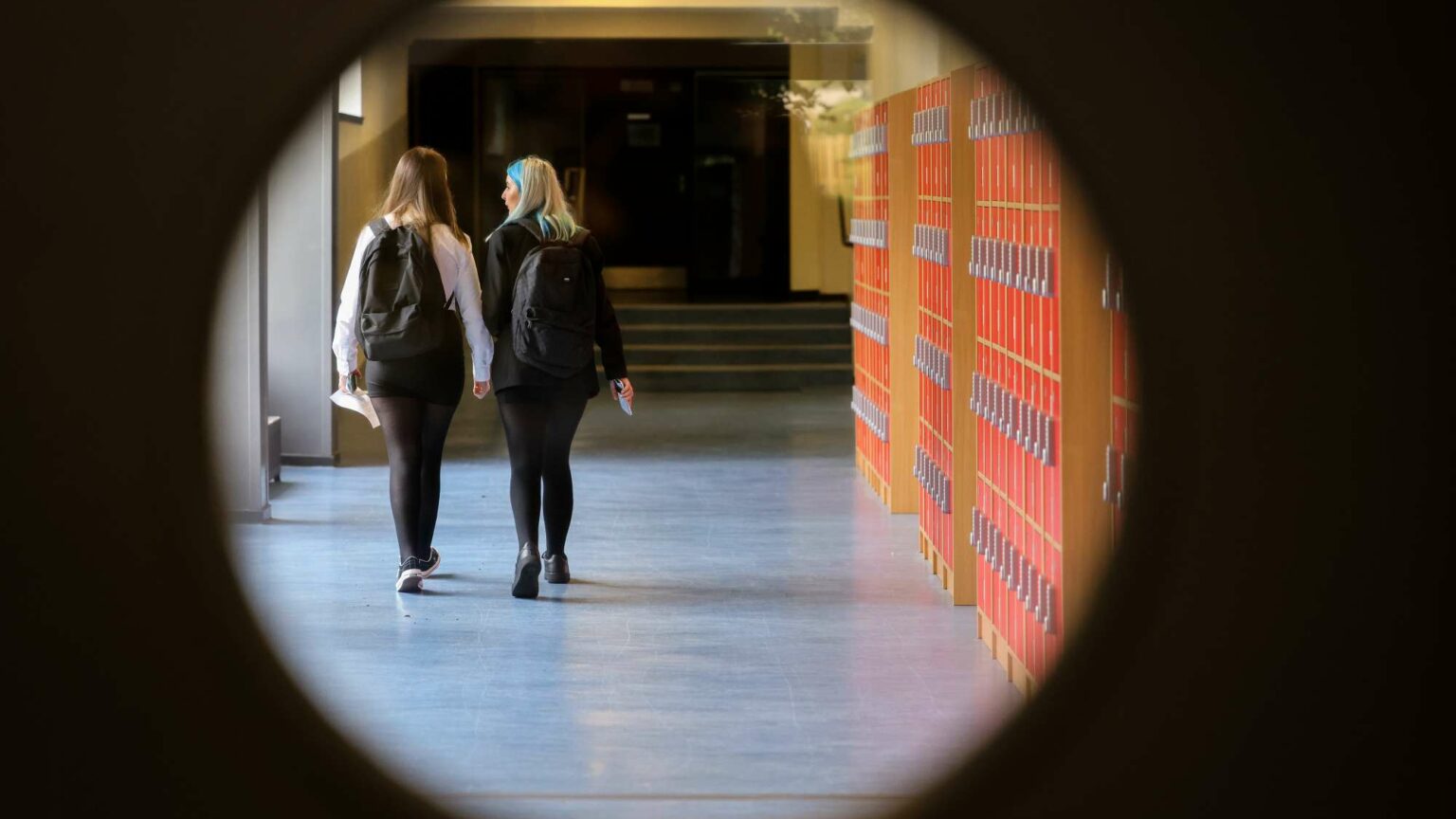 A disturbing story emerged recently about a teenage girl who was hounded out of an all-girls school in England after she questioned transgender ideology during a talk by a visiting speaker.
In the initial report of the incident, a teacher writing under the pseudonym John Rickards described how the girl was harangued by a large group of her fellow pupils after she questioned the visiting speaker's views on gender. Rickards didn't specify who the speaker was, only saying that she is a well-known LGBTQ activist and a member of the House of Lords. He described the young girl who debated with the visiting baroness as 'unusually free-thinking and questioning'. After the incident between her and the other girls, the student was 'isolated in the library' for her 'own safety'. She eventually left the school and is now completing her A-levels at home.
Why was this free thinker not nurtured and encouraged rather than isolated and exiled? At one point, while the student was confined to the library, the sixth-form head even held a meeting with the other pupils where she apologised for not providing a 'safe space' for them and for being seen to spend too much time 'giving support' to the heretical student. The head also told the girl that the other pupils had found her views 'triggering' and 'unacceptable'.
Sian Griffiths, journalist and former teacher, has written in The Times about her own difficulties dealing with the trans issue 'in an atmosphere that is highly charged'. 'No one wants to be called a bigot by the children in their class', she says. It seems that even teachers are now fearful of the censorious label 'transphobe'.
Trans activists have created this climate of fear. Theirs is a movement that tries to control speech very tightly, because so much of their unscientific, dubious dogma does not stand up to scrutiny.
Many within the movement routinely threaten and denounce as 'transphobes' those women who point out the absurdity and cruelty of trans ideology, which claims that a woman can have a penis and that rape victims should be compelled to refer to their rapists as 'she' in court. The attacks are often manipulative. Activists claim that it is those who refuse to go along with gender ideology who are causing emotional harm – even as they act with vicious intolerance towards their opponents.
These toxic dynamics are now playing out in schools. If teachers play this game and self-censor out of fear, they are allowing bullies to dictate the limits of speech. John Rickards details in his piece how one pupil at his school organised an oppressive 'day of silence', supposedly in support of LGBTQ people. When Rickards asked the other teachers what they thought about it, one whispered to him 'you can think what you like but be careful of the pronouns you use'.
This is what happens when schools adopt overly permissive teaching styles, where adults don't assert their authority in the classroom. As headteacher and government social mobility tsar Katharine Birbalsingh has long argued, this only allows bullies to fill the vacuum and dominate other children. In the end, a supposedly more 'liberal' approach actually limits pupils' freedom to contribute to their lessons and express themselves. Children don't raise their hands and speak in class because they are afraid of the bullies.
Adults have a very important role to play in nurturing a culture of free expression among young people. As Maya Rackoff puts it in a recent piece on the Common Sense Substack: 'The adults in charge too often deprive us of one of the most important human experiences: engaging with smart, thoughtful people who don't see the world the way we do. That's something we used to value deeply. It was assumed to be a necessary step in teaching young people how to think critically and how to govern themselves.'
If free speech is to flourish, we have to cultivate it – by promoting differences of opinion, robust debate, free inquiry and scepticism. But given what's happening in our schools at the moment, we are clearly failing to keep those values alive for the next generation.
Candice Holdsworth is a writer. Visit her website here.
To enquire about republishing spiked's content, a right to reply or to request a correction, please contact the managing editor, Viv Regan.