FIFA's woke hypocrisy
It is flying the flag for Pride while cosying up to Qatar.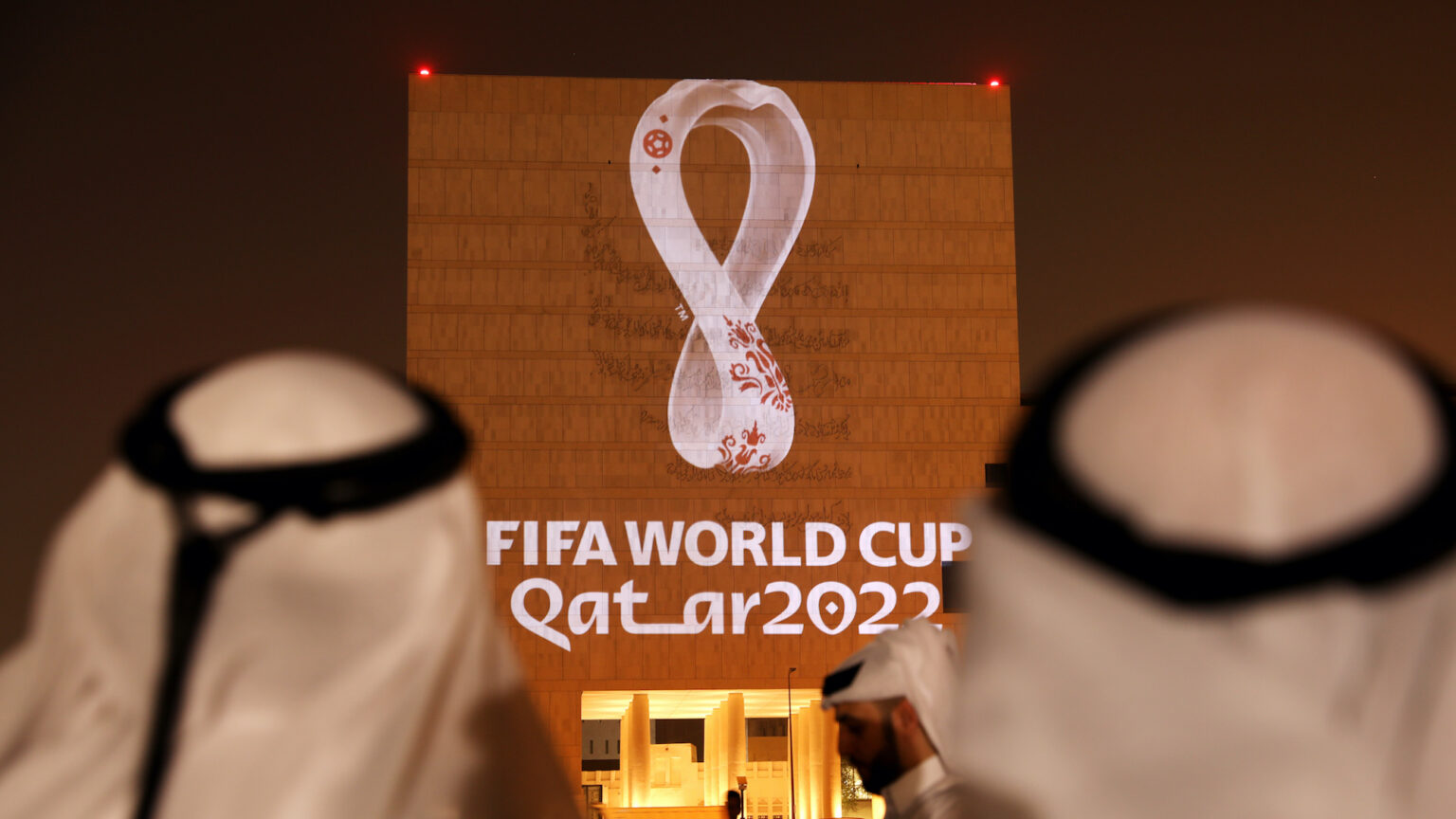 Woke hypocrisy is out of control. Over and over again, we see assorted businesses and organisations keenly show the world how committed they are to Black Lives Matter, trans rights or some other righteous cause, while simultaneously pursuing, or turning a blind eye to, their own exploitative or grubby dealings.
Take FIFA. The famously sleazy international governing body for football, which has spent much of the past few decades staggering from one greased-palm scandal to another, tweeted last week that it is going to celebrate 'the LGBTQIA+ community' during June – now forever rechristened as Pride month. To that end, FIFA is running a rainbow flag up the flagpole at its headquarters in Zurich and has pledged that 'the FIFA World Cup Qatar 2022 will be a celebration of unity and diversity – a joining of people from all walks of life – regardless of race, ethnicity, religion, age, disability, sex characteristics, sexual orientation, gender identity and expression'.
You almost have to admire the shamelessness of FIFA here. On what planet can this winter's World Cup be a 'celebration of unity and diversity'? It is being staged in Qatar, not Brighton. This, remember, is the gulf statelet in which homosexuality is punishable by prison. You could also argue that it practises something close to the 'systemic racism' the woke often preach against. How else could one describe the treatment of South Asian and African migrant workers under a Qatari employment system that effectively strips them of all rights and puts them to work for low-to-no pay – working on, among other projects, brand new World Cup football stadia. It is estimated that more than 6,500 migrant workers have so far perished in the construction of Qatar's shiny cityscape since 2010.
We shouldn't be surprised by any of this, of course. Football has increasingly become a vehicle for woke hypocrisy at its most brazen. Footballers in England have continued to 'take the knee' at the beginning of matches, supposedly to protest against racism, while their pockets are partially lined by multimillion-pound broadcasting deals struck with, you guessed it, Qatar.
And then there's Newcastle United. During the most recent football season, they supported the pro-LGBT rainbow-laces campaign. They even sent a message of support to Jake Daniels, the Blackpool footballer who came out as gay last month. Such gestures might have carried more weight if the team wasn't effectively owned by Saudi Arabia's theocracy. This is a regime that has made homosexuality punishable by death – not to mention the small matter of it waging a cataclysmic war in neighbouring Yemen.
The hypocrisy runs deep. Other teams, from Paris Saint Germain to Manchester City, are also fuelled by cash from Middle Eastern statelets which are, shall we say, a little on the unwoke side. And football more broadly, thanks to the selling off of broadcasting rights, is awash with cash from repressive, illiberal regimes.
But it is wrong to single out football. This is how woke capitalism operates more broadly. Just as Nike backs Black Lives Matter, even as reports of forced labour in its supply chain continue to emerge, so FIFA, Newcastle, PSG et al virtue-signal about gay rights while cosying up to homophobic regimes. It speaks to how shallow and performative the politics of woke is that it can be so readily co-opted by corporates and organisations keen to clean up their image. Time to kick it out.
Tim Black is a spiked columnist.
To enquire about republishing spiked's content, a right to reply or to request a correction, please contact the managing editor, Viv Regan.