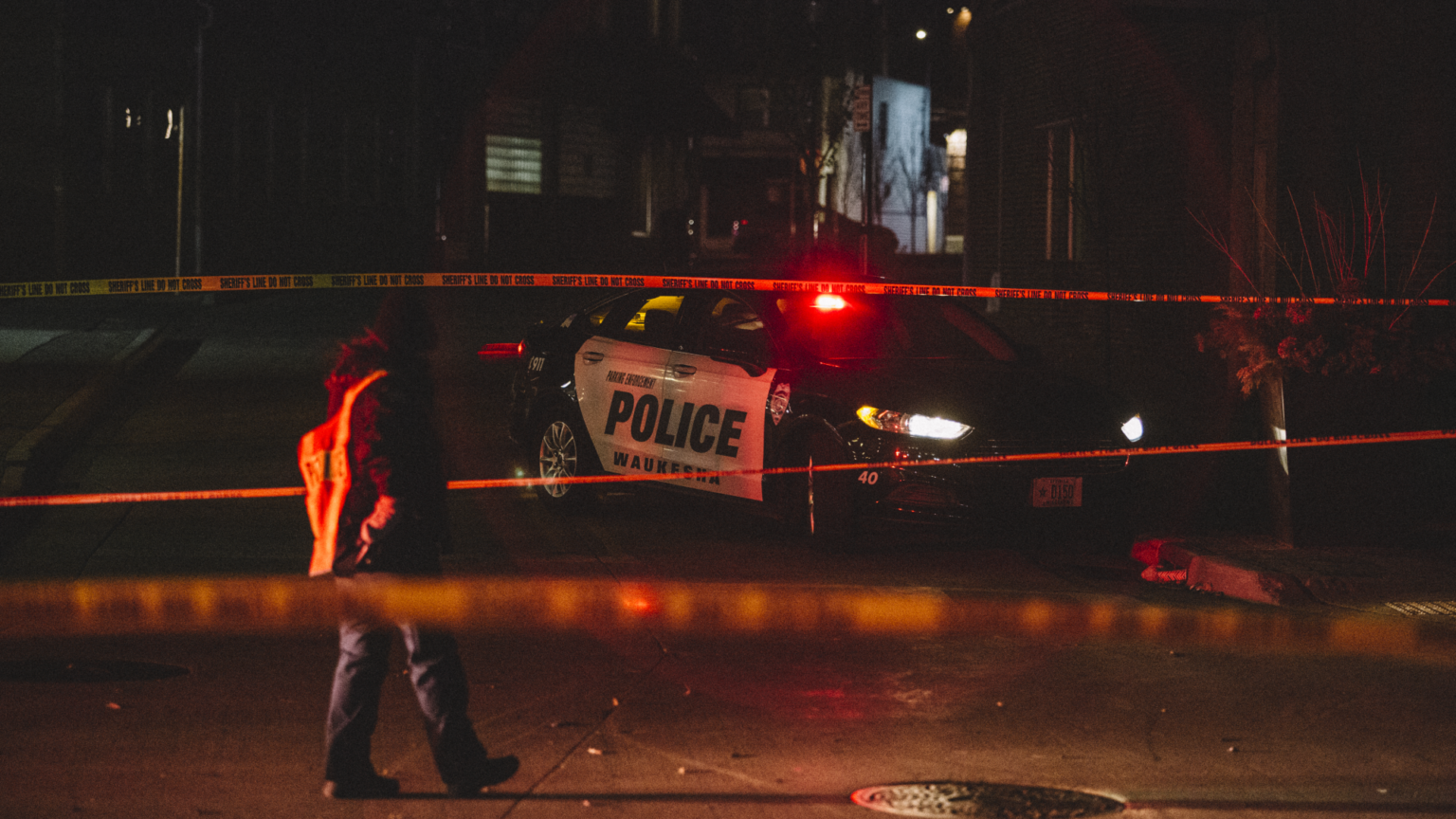 America's great cities are gripped by decline and disorder
Voters have had enough of 'progressive' leaders who are presiding over spiralling violence and crime.
For the past decade, America's urban centres have been increasingly run by 'progressive' activists. Yet today, as US cities reel from collapsed economies, rising crime and pervasive corruption, there's something of a revolt brewing, the success of which may well determine the role and trajectory of our great urban centres.
This emerging conflict is coming to a head next week in Los Angeles, the US's second-largest city, in the Democratic primaries for LA mayor. Next week's vote is likely to lead to a head-to-head between moderate billionaire developer Rick Caruso and progressive congressperson Karen Bass, once considered a potential vice-president for Joe Biden. On the same day, ultra-liberal San Francisco district attorney Chesa Boudin faces a potential recall amid rising crime rates.
The possible shift towards the centre reflects a move back to more traditional urban policies, particularly on crime and homelessness. It's not Republicans leading the charge against ultra-progressive policies, either. It is African American, Democratic mayors like Houston's Sylvester Turner and New York's Eric Adams.
Even the denizens of left-leaning cities are rethinking progressivism. Last year, Austin – Texas' blue capital – rescinded provisions, backed by progressives, that allowed vast homeless encampments to spring up across the city. Earlier this year, similarly left-leaning Seattle removed its ultra-progressive district attorney and Buffalo voters defeated a socialist-backed Democrat in favour of a moderate African American. Even in San Francisco, progressive school-board members were overwhelmingly defeated in February 2022 – an ominous development for Boudin's chances next week.
We could be seeing the beginning of a sea change in urban politics. Not long ago, Republicans were still competitive in urban areas, although larger cities have generally trended Democratic. In 1995, America's 20 largest cities were evenly divided by party, but today Democrats control 16 out of the 20 largest cities. In the 1990s and 2000s, cities elected successful, pragmatic mayors from both parties – such as Bob Lanier and Bill White in Houston, Rudy Giuliani and Michael Bloomberg in New York, and Richard Riordan in Los Angeles – who focused on reducing crime, encouraging enterprise and improving basic city services.
More recently, the drift of urban politics has been relentlessly leftward. In the 1984 presidential election, for example, Ronald Reagan won 31 per cent of the vote in San Francisco and 27.4 per cent in Manhattan. In 2016, Donald Trump won as little as 10 per cent in both. The scale of the radical shift became apparent during the disorder following the murder of George Floyd in 2020. Even as riots and arson swept their streets, some city officials, notably in Seattle, Minneapolis and Portland, appeared to tolerate or even embrace disorder. Some city officials also pushed for the police to be defunded. In some places, such as Portland, police were forced to stand down even as rioters and Antifa were burning buildings and attacking them. Progressives also placed in office a host of new prosecutors who then chose not to enforce laws against violent protesters, vagrancy or petty theft.
The leftist tide is not totally ebbing, of course. In some cities, progressives have won primaries this year over more centrist Democrats. But there is clearly a hopeful shift towards pragmatic centrism and a turn against the non-enforcement policies of progressive district attorneys. This reflects the public's growing recognition of the depth of the economic, demographic and social challenges in these cities, particularly after the pandemic.
Crime has arguably been the biggest concern. Always a part of the urban story, crime is increasingly random. The worst gangsters of the 1930s generally left 'civilians' alone. Today's crime, by contrast, reflects what one Chicago resident describes as 'sociopathic idiocy'. The US's greatest and richest urban centres have all seen large rises in crime. For example, there were 468 murders in New York City in 2020, up from 319 in 2019 – an unprecedented 47 per cent increase.
Equally troubling is that some of these cities have also become centres for homelessness, open drug markets and incubators of all sorts of diseases. Los Angeles city workers have been infected with typhus – which has begun to resurge in California – and some now demand elaborate protective gear when asked to hose down the putrid streets. There are already increased cases of leprosy in Los Angeles. Some have suggested that, thanks to the resurgence of rats, the return of bubonic plague may be imminent. During the pandemic, dense cities had considerably higher Covid rates than more suburban, exurban and rural areas.
This follows the historical pattern. In his brilliant history, The Fate of Rome, Kyle Harper describes how the thriving but very dense cities of the precociously urbanised Roman Empire became 'victims of the urban graveyard effect'. Attracting migrants from across the empire, fetid cities served as 'petri dishes' for parasites and viral infection. Similarly, the Black Death in the Middle Ages spread throughout Europe, but it was poor urban dwellers who suffered most, notes historian Barbara Tuchman. Cities eventually recovered, sometimes taking decades, but many communities disappeared.
Already the pandemic has reduced inner core populations. Today's urban areas were already losing out to outlying areas – the periphery gained 90 per cent of all metropolitan growth in the past decade – but since 2019 virtually all big cities have lost population, as people have moved to suburbs, exurbs, smaller cities and even the countryside. Manhattan suffered the single biggest loss of any US county.
The pandemic has also accelerated the already strong shift to dispersed work. Stanford economist Nicholas Bloom suggests that remote workers will soon constitute at least 20 per cent of the workforce, more than three times the pre-pandemic rate. McKinsey reports that more than half of surveyed employees would like their employers to adopt more flexible, hybrid working models. More than a quarter of employees indicated that 'they would consider switching employers if their organisation returned to fully on-site work'.
The biggest losers from this have been transit-dependent downtowns, like New York, Chicago and San Francisco, places where crime on subways is now rampant. People increasingly realise that they no longer have to live in or near big cities to get ahead – removing one of the main reasons why people put up with the high prices, congestion and crime associated with cities. Increasingly, surveys show that people, including younger people, are less likely to move to a big city. Most see their future elsewhere, in smaller cities or in the suburban and exurban periphery.
Under these circumstances, cities need to change, and in big ways. Now that they are unlikely to recover their heyday as corporate centres, their best course may be to become centres for entertainment, tourism and culture – confirming HG Wells' vision of the city as primarily 'a place of concourse and rendezvous'. Some of the youngest workers may still want to rent temporarily in big 'gateway cities', but people will be less likely to be frog-marched into cities for economic reasons. If they come it will be out of choice. People and companies will be reluctant to go to cities if they are dirty, dangerous or over-regulated.
If the progressive drift towards chaos and ever-higher government costs continues, we could see a repeat of the long decline that impacted cities from the 1950s to well into the 1990s. But the rise of moderate opposition to progressivism, in the form of Rick Caruso, Eric Adams and others, provides some hope that the urban core can reinvent itself as a viable place for new investment and families.
'A great city', noted Aristotle, is not to be confounded with a 'populous one'. Successful future cities should focus more on neighbourhood life and less on grandiosity. They can only compete, as cities have in the past, by providing a more dynamic, vital alternative to the periphery or small towns. Rather than trying to force people to live there, they need to become more human-scaled and inclusive. Technology may drive future dispersion, but it also has the potential of creating new, more people-friendly metropolises. Our cities will have to be liveable again if they want to fulfil the promise of wealth creation and security that has defined them since ancient times.
Joel Kotkin is a spiked columnist, the presidential fellow in urban futures at Chapman University and executive director of the Urban Reform Institute. His latest book, The Coming of Neo-Feudalism, is out now. Follow him on Twitter: @joelkotkin
To enquire about republishing spiked's content, a right to reply or to request a correction, please contact the managing editor, Viv Regan.