The myth of racist Britain
The vast majority of Brits are tolerant and welcoming.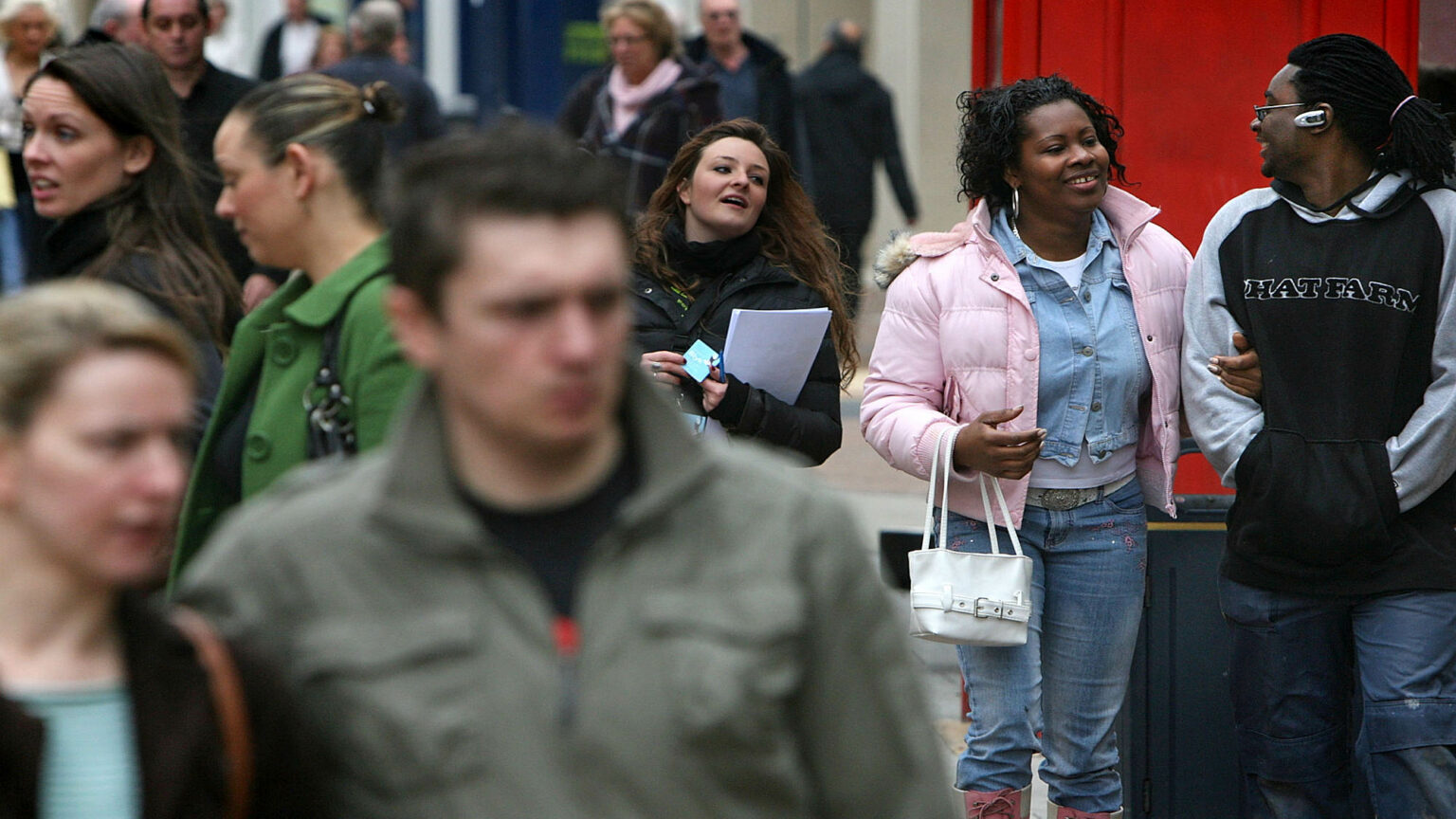 All too often, we are told that Britain is turning into a racist hellscape. Britain is blighted by systemic racism, Brexit-inspired xenophobia and soaring hate crimes, commentators insist. But a new report called Jubilee Britain – published by the think-tank British Future, in anticipation of the Platinum Jubilee – tells the opposite story. Britain, its polling shows, is an increasingly open and tolerant country.
Britons are increasingly relaxed about race, in all spheres of life. The report finds that a huge majority of Brits – 84 per cent – would be comfortable with the possibility of the next prime minister coming from an ethnic-minority background. Out of that 84 per cent, 26 per cent would welcome an ethnic-minority PM as a positive development, while 58 per cent believe that his or her ethnicity is irrelevant. Only a tiny fringe – just one in 10 – would feel uncomfortable with a non-white leader.
Race is no longer considered a defining feature of British national identity, either. Three in four people reject the view that being white is an important part of being British. Meanwhile, large majorities believe that paying your taxes in Britain (85 per cent) and contributing to British society (86 per cent) are what really count. A racial understanding of British identity has been almost entirely supplanted by a civic understanding of British identity. None of this polling points to a country full to the brim with bigoted throwbacks who long for a racially and culturally homogeneous society.
Nor does the report find evidence to support the chattering-class, Guardianista prejudice that Britain has become more intolerant since Brexit. The majority now views immigration as a net positive, while hostility to migrants themselves is simply not a mainstream view in 2022.
On the contrary, British people have an overwhelmingly positive view of the contributions made by foreign-born migrants – especially to the NHS, the media, the arts, cuisine, entrepreneurship and Premier League football. Indeed, in all of these areas, Britons have a more positive sense of migrants' contributions than they did a decade ago. This shift in attitudes doesn't just concern economic migrants, either – the public is also increasingly supportive of asylum seekers and refugees.
Contrary to the doom and gloom we always hear about racism and xenophobia, Britain is a largely welcoming, tolerant and open-minded country. The caricature of ordinary Britons as swivel-eyed loons, ungrateful and hostile to migrants, is simply not rooted in reality.
So why do we have such a distorted view of Britain? We seem to take all our cues on race from woke racial identitarians. They dominate Britain's conversation on race and constantly talk down the country. And yet they clearly have no idea what the good-hearted majority really thinks.
While there is more work to be done to improve social cohesion and equality of opportunity, Britain is, by and large, a successful and harmonious multi-ethnic democracy. We can – and should – celebrate this.
Rakib Ehsan is the author of the forthcoming book, Beyond Grievance, which is available to pre-order on Amazon.
To enquire about republishing spiked's content, a right to reply or to request a correction, please contact the managing editor, Viv Regan.