A woke police force is the last thing we need
Gender ideology and critical race theory corrode justice and hard-won rights.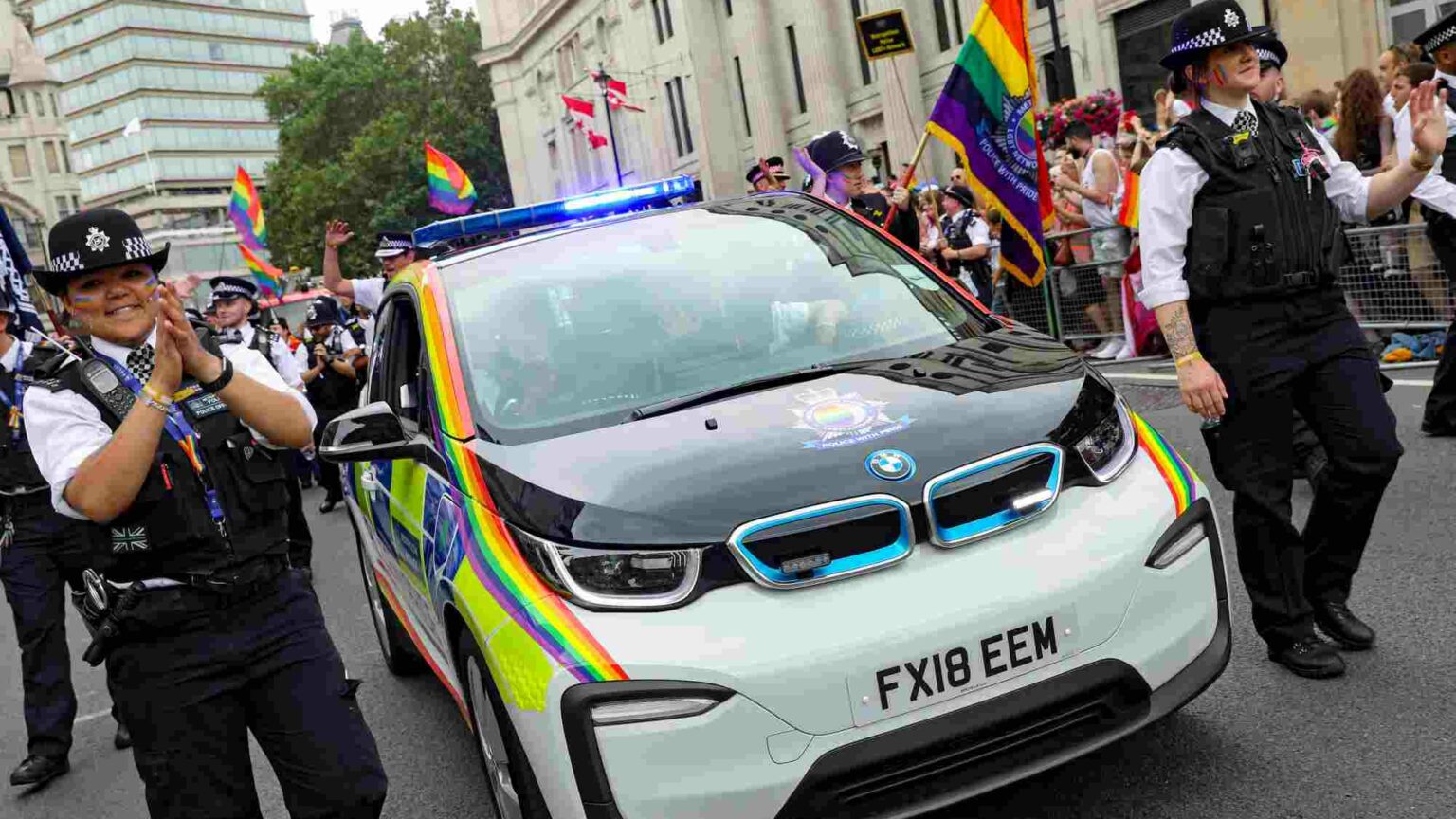 'If this plan is labelled as woke it means it's heading in the right direction.' Speaking ahead of the launch of the Police Race Action Plan last week, Abimbola Johnson, chairwoman of the scrutiny panel that will monitor the plan's implementation, was on the defensive.
The action plan sets out 'the commitment of chief constables in England and Wales to become an anti-racist police service and to explain or reform race disparities'. All police officers will be expected to undergo mandatory training in the history of policing black communities and to consider racial disparities in arrests and the use of force.
Police should not, of course, be racist or act in racially discriminatory ways. But being 'not racist' and being 'anti-racist' are two very different things, particularly these days. The first requires police officers to do their job, catching criminals and protecting victims, irrespective of the skin colour of either party. The second requires moving from colour-blind policing to social-justice policing, placing concerns about racism and racial disparities at the core of police practice.
The head of the College of Policing, chief constable Andy Marsh, has made this point explicit. '[B]eing anti-racist means it isn't enough for an individual or organisation to not be racist', he writes in the action plan's press release. 'It means a commitment to taking action to challenge racial bias and prejudice where it is seen in practice, people and policies.'
It's little wonder that Abimbola Johnson has urged police officers to be comfortable with being called woke – my guess is this is a word they will be hearing a lot of in the coming months. 'Woke is used as though it's a negative word – it's not', she argued. 'Being woke just means being alert to injustice in society and in this particular scenario it also means around racism.'
But what does it mean in practice when the police force and judicial system embrace woke ideas and values?
It is not hard to find out. The police have already taken onboard woke thinking about gender to a huge extent. At times, such efforts are simply embarrassing. We have long grown used to the sight of rainbow-clad police cars and uniformed officers dancing along on Pride marches. As far back as 2017, Northamptonshire Police replaced helmets with gender-neutral caps in a bid to recruit transgender officers put off by binary uniform choices. On other occasions, the enforcement of transgender ideology has been more disturbing – for instance, when police have questioned people for 'misgendering' others on social media.
Many police forces now allow suspects to choose their own gender identity and pronouns. Indeed, suspected criminals may be given an extensive menu featuring '67 recognised genders' to peruse. According to an investigation carried out by the Telegraph, seven police forces in England and Wales are happy to record suspects as non-binary, if they identify as such. Norfolk and Suffolk constabularies offer those called in for questioning the gender option 'unknown and unspecified', because officers are 'aware there are a growing number of terms associated with gender and sexuality'.
This matters because policing should be about dealing with evidence, objectivity and truth, not the feelings of suspected criminals. Issuing arrest warrants for they / them when only one person is wanted, or recording a crime as having been committed by a woman when the person concerned is clearly male, can severely impede police investigations.
It is women who are most badly let down when the police embrace trans ideology. A female victim of sexual assault or rape may be left distressed and confused with the knowledge that the police consider the man who attacked her to be a woman.
A Policy Exchange report out this week shows that not just the police but pretty much all criminal-justice institutions have adopted policies to record and privilege self-declaration of 'gender identity' over biological sex. This means that suspects may be referred to by their chosen pronouns, with rape victims potentially having to stand up in court and give evidence referring to their alleged rapist as 'she'. It could also mean that detained female suspects may be searched by biologically male officers who self-declare as women.
We know that such ideas have gained ground within the prison service. Just this weekend it came to light that a transgender murderer, incarcerated in a women's prison, had been caught having sex with a female inmate. Sodexo, the company that runs the prison concerned, describes it as a 'forward-thinking women's prison' accommodating a 'diverse population of women'. When the category of 'women' is so diverse it includes 'women with penises' then vulnerable female inmates are put at risk.
For this reason, we cannot take Abimbola Johnson's claim that 'being woke just means being alert to injustice in society' at face value. In truth, being woke means being alert to some injustices more than others. It means placing the rights of men who identify as transgender above the rights of women. It means attending Pride marches and dealing with social-media spats even while police are taking ever longer to respond to reports of serious crimes.
Social justice gets in the way of actual legal justice. We don't need police officers to embrace the word woke, we need them to fight crime.
Joanna Williams is a spiked columnist and author of the upcoming book, How Woke Won, which you can pre-order here.
To enquire about republishing spiked's content, a right to reply or to request a correction, please contact the managing editor, Viv Regan.