No, Stella Creasy, women don't have penises
Yet another Labour politician seems confused about biological reality.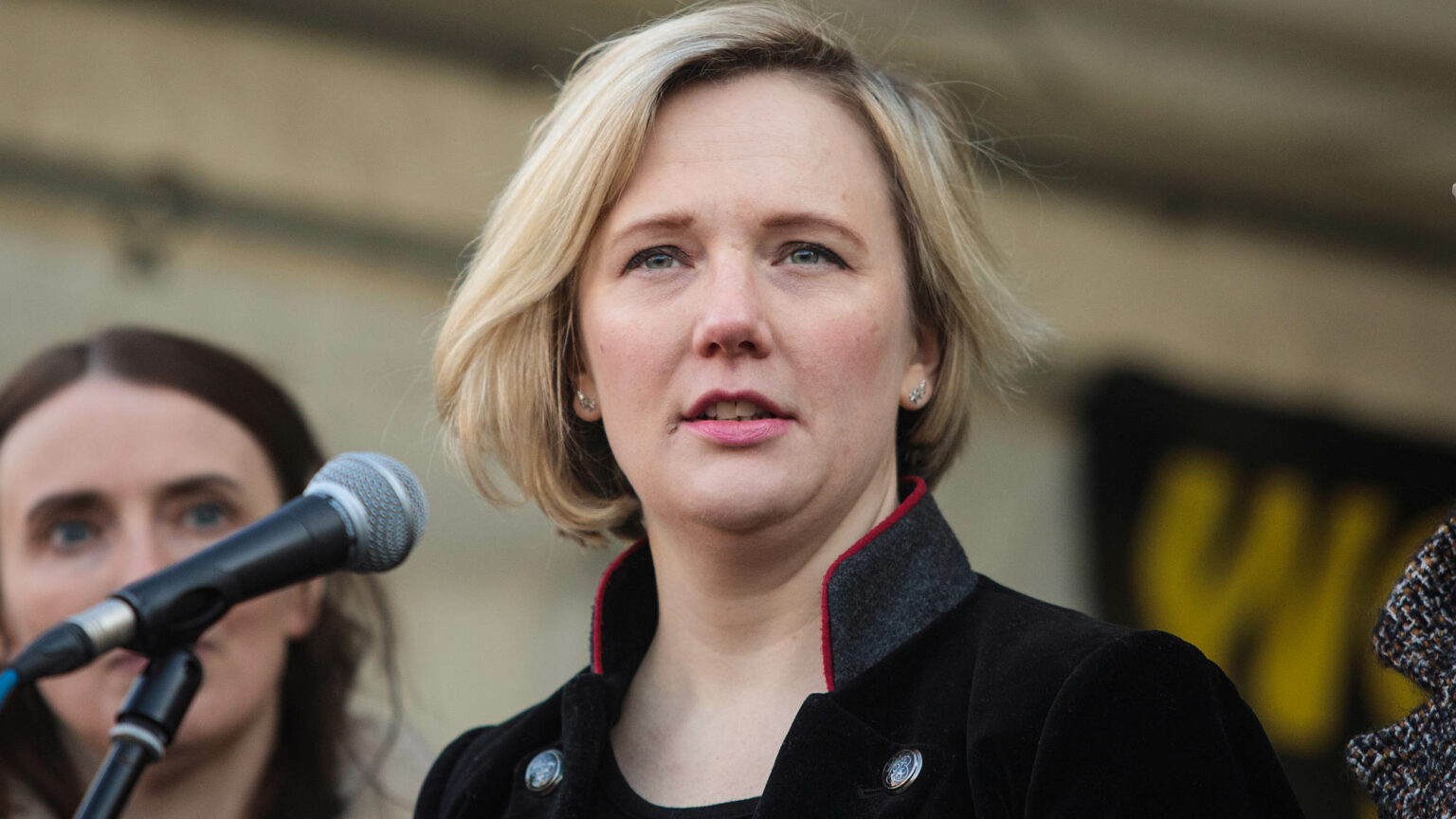 Labour's Stella Creasy did her bit for the Tories this weekend. The member for Walthamstow went on an epic, messy Twitter bender in which she effectively told feminists to shove their votes up their vaginas. Creasy's behaviour has been so unhinged as to leave many would-be Labour voters wondering whether she's a Tory sleeper agent.
Creasy is known for her campaign to make misogyny a hate crime and for wearing her baby in the Commons like a 'must-have feminist accessory'. But in an interview for the Telegraph on Friday, Creasy made her contempt for women's rights campaigners clear. She claimed to believe that 'some women were born with penises' and that 'a trans woman is an adult human female'. In the interview she complained about being a victim of sexism while feigning frustration and bemusement that some women, like JK Rowling, continue to hold on to the belief that biological sex matters.
Her stance might be politely described as 'bull-milk'. By definition, a person with a penis is a man, and the only people who can claim the title 'transwomen' are male. But the mainstream left is so mesmerised by identity politics that few Labour politicians will break ranks and admit that the material reality of one's sex might matter more than the clothes and pronouns one chooses.
Creasy, having publicly embarrassed herself, then attempted to defend her views online. When on Saturday author JK Rowling tweeted an article which highlighted the plight of women locked in prisons with dangerous male offenders who identify as trans, wafer-skinned Creasy responded to say she presumed it was 'aimed' at her, adding that her bonkers belief was simply 'the law'.
This sparked hundreds of responses. Some came from Labour members urging her to think about the reality for women incarcerated with male rapists, others from survivors of male violence who tried to suggest that perhaps, as a 'feminist', she ought not to centre the feelings of men in frocks. Somewhat embarrassingly for Creasy, even her colleague, shadow women and equalities secretary Anneliese Dodds, publicly distanced herself by stating: 'Obviously, I have a huge amount of respect for my colleague Stella Creasy… but on that issue around biology, I do have a different opinion.'
At this point, Creasy had two choices: she could eat a slice of humble pie and slink off to do some learning, or she could persist and await the inevitable serving of her own bruised arse. Predictably, she chose the latter and what followed was a less-than-edifying online temper tantrum, during which she tried to cast those asking legitimate questions as Twitter trolls.
Today, there are many voters who have no confidence in the government but feel disenfranchised by the left's fixation on luxury beliefs like transgenderism. To this end, many grassroots groups have sprung up to take on the task of defending women's rights, precisely because no political party or government-funded 'feminist' group will. These include the left-leaning Women's Place UK and Labour Women's Declaration; the more centrist Sex Matters, Fair Play for Women and Standing for Women; and the right-aligned Conservative Women's Pledge. When Creasy was asked on Twitter whether she would be willing to meet with women's rights groups, she claimed that 'actually, I have done so'. Four of the groups then proceeded to deny they'd ever met Creasy – it was a buttock-clenchingly humiliating call-out.
Creasy is not doing her party's electoral prospects any favours here. At present, we have a government in trouble, a deepening cost-of-living crisis and a war in Europe. This all demands a serious, competent opposition. Yet all Labour seems able to offer to the electorate are identity-befuddled politicians like Creasy.
Jo Bartosch is a journalist campaigning for the rights of women and girls.
To enquire about republishing spiked's content, a right to reply or to request a correction, please contact the managing editor, Viv Regan.