BLM supporters got what they paid for
The surge in support for the movement was purely about cleansing white guilt.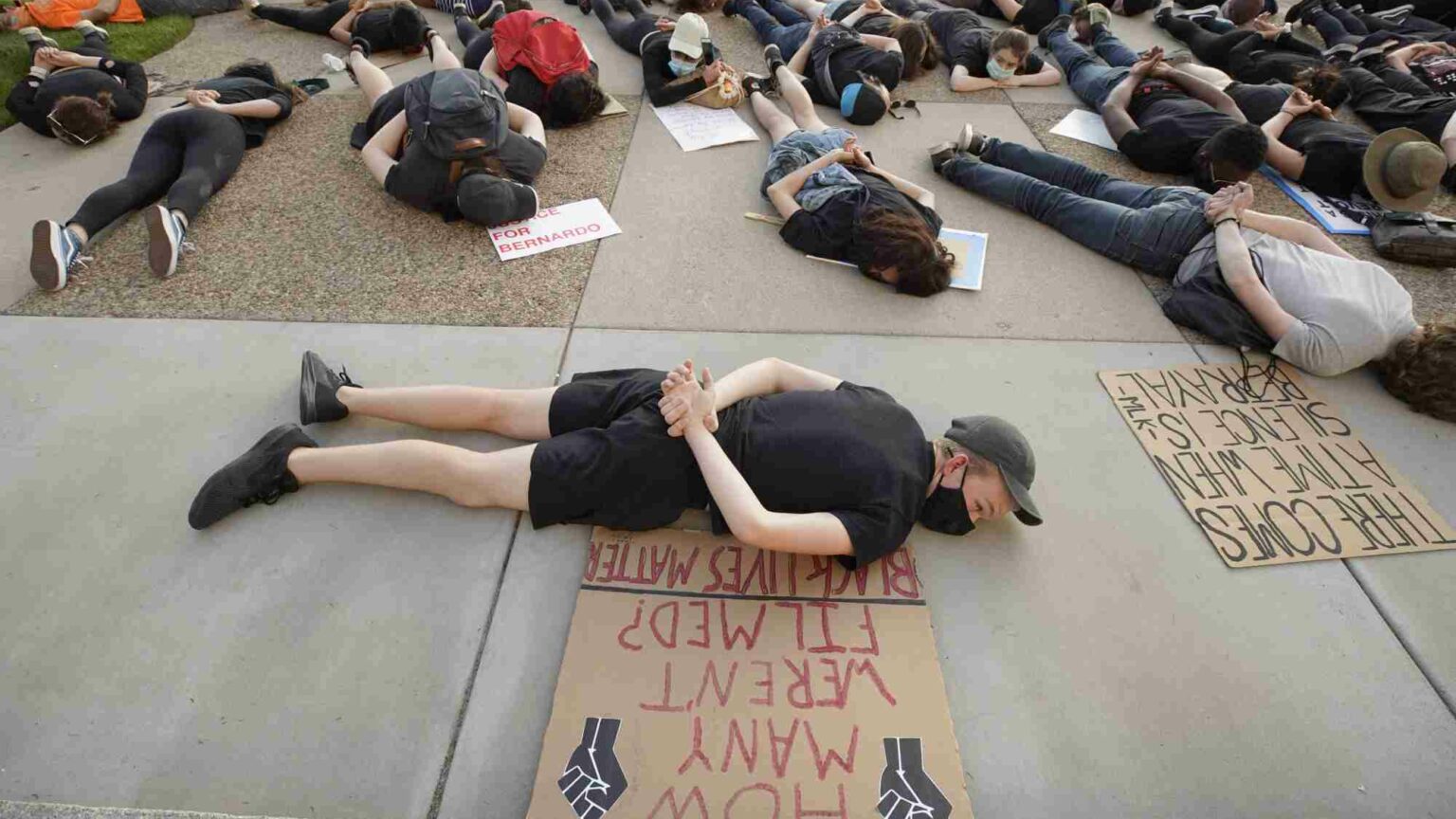 More details recently emerged about epic payouts to, and property purchases by, the leaders and family members of the Black Lives Matter Global Network Foundation, one of the main organisations formed under the banner of Black Lives Matter to raise awareness about police brutality against black Americans. In the wake of George Floyd's murder, BLMGNF raised $90million, $12million of which has been spent on property. One of the leaders of BLMGNF, Patrisse Cullors, came under fire for purchasing four high-end homes herself, and BLMGNF also paid nearly $1million to a company owned by the father of Cullors' child, while her brother received $840,000 for 'security services', according to tax filings.
In an interview with MSNBC's Into America podcast, Cullors admitted to making mistakes, describing a steep learning curve that began with surprise at the millions in donations that came pouring in. 'It was a major shock', Cullors said. 'That was a lot of white guilt money. There's a lot of white folks being like, "We just got to put the money".'
Here's the thing: Cullors is right. It was white guilt fuelling these donations. BLM has become the recipient of liberal white indulgences, laundering the supposed sin of whiteness out of woke progressives, dollar by dollar. And it's this that makes any wrongdoing on the part of BLMGNF a victimless crime.
This is not to say that BLM has always played this role. Until 2020, it was a political project, working to raise the awareness of many Americans who just did not know the extent of the tension between black Americans and the police. But by June 2020, that awareness had become not just mainstream but also bipartisan; Senator Lindsey Graham began soliciting proposals to improve policing and combat 'racial discrimination regarding the use of force'. Senator Mitch McConnell told reporters that '[w]e are still wrestling with America's original sin. It is perfectly clear we are a long way from the finish line.' And at a luncheon for Republican senators, Tom Cotton of Arkansas stood up and said: 'Young black men have a very different experience with law enforcement in this nation than white people, and that's their impression and experience, and we need to be sensitive to that and do all we can to change it.'
In short, by the time George Floyd was murdered, BLM had succeeded in its mission; we didn't have police reform yet, but we no longer had a partisan divide over how much we needed it. In fact, the last person to put forward a police-reform bill was a Republican, Senator Tim Scott of South Carolina (he was filibustered by the Democrats, who argued his bill didn't go far enough).
So what then was the point of donating to BLM after it had already succeeded? The point wasn't any specific use of that money; you can't buy police reform, after all. It was to expiate guilt from affluent leftists desperate to feel more virtuous than their neighbours, slightly less leftist liberals.
Donations to BLM were not about achieving any goal in the real world but rather in the hearts of the donors; they were not about policy but about emotions, meant to quell the shame and guilt of being white. And because the donation was emotional in nature rather than political, its destination was based on the identity of the receiver rather than any specific policy end. The money needed to change hands from a white person to a black person for the expiation to occur. This was both a necessary and sufficient condition for the exchange.
So how could any of those donors possibly claim to be aggrieved by how that money was spent? It's the very definition of a victimless crime.
I don't mean legally – I'll leave it to someone more erudite than I to explore whether Cullors broke the law. I mean morally, it was a victimless crime. White progressives hypnotised by the repugnant command that they feel guilty about their skin colour and elevate others to the status of leaders based on their skin colour got exactly what they paid for when they sent in donations to BLM. After all, if BLM leaders got the money for being black, being black is the only excuse they needed to spend it.
Which is exactly what Cullors proceeded to do.
On its recently released tax filing, BLMGNF described its mission as 'working inside and outside of the system to heal the past, re-imagine the present, and invest in the future of black lives through policy, change, investment in our communities, and a commitment to arts and culture'. In a very literal sense, that mission was accomplished by Cullors' purchasing property for herself and syphoning off funds for her family members. Talk about a very real 'investment in our communities'!
The filing also describes BLM's services as 'supporting the work of organisations as they support black-led and intersectional movement work… by building infrastructure, membership and presence', another goal that can be aptly filed under large property purchases. 'We support emerging and established individual black artists who stand in solidarity with marginalised communities', the tax filing reads. Well, if Cullors' family and network might be called artists, perhaps paying them millions counts as supporting marginalised communities?
This is why it seems to me you don't see much outrage from the left about the revelations of BLMGNF's financial mismanagement. Property-owning liberals, feeling the immeasurable weight of their white privilege bearing down on them, sought to purchase forgiveness. Who among them would feel too badly to find out they helped a black person buy a home?
The lesson of the revelations about BLMGNF's financial mismanagement is clear: this is what happens when you replace a fight for equal rights for all with the reification of race. This is not to say that race has no place in the conversation; police brutality does disproportionately impact black Americans. But thankfully, BLM already taught us that.
Batya Ungar-Sargon is is deputy opinion editor at Newsweek and author of Bad News: How Woke Media is Undermining Democracy.
To enquire about republishing spiked's content, a right to reply or to request a correction, please contact the managing editor, Viv Regan.