Keep the culture wars out of the classroom
Education suffers when schools become politicised.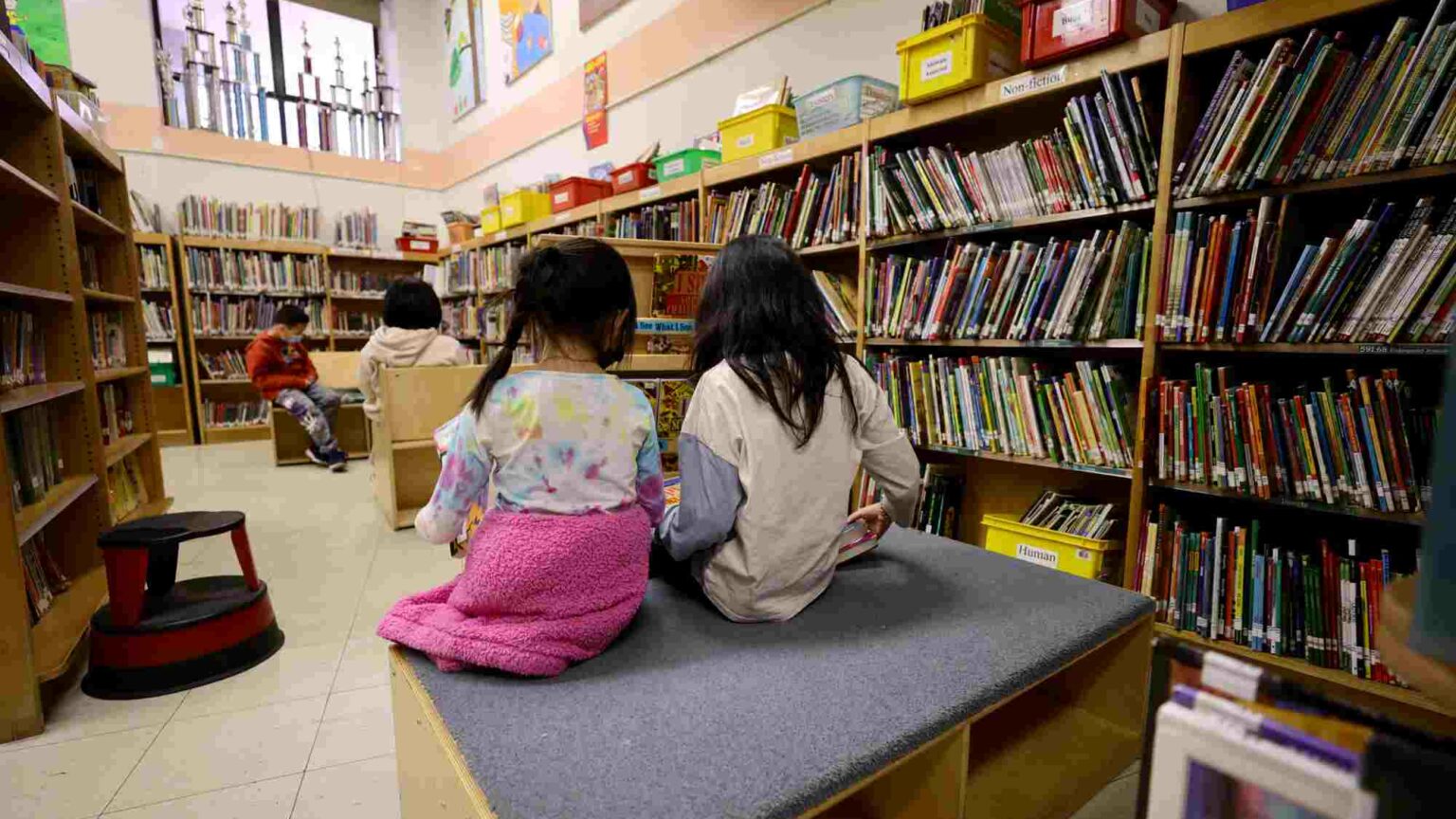 As test results from US schools now confirm, the pandemic has had devastating effects on student achievement. Scores have declined – particularly for the youngest students – while existing achievement gaps between racial and economic categories have increased. Clearly, closing schools has negatively impacted educational outcomes.
But that's not the only issue in schools that's causing serious harm to learning. Unfortunately, there is another contagion of closure that has been spreading in our schools for some time – namely, the closing down of free inquiry.
Politically biased teaching is undermining true scholarship and imperilling the pursuit of knowledge – which, after all, is supposed to be at the core of education.
There is ample evidence to show that too many of our children's classrooms have been politicised and steered towards purposes other than rigorous, disinterested inquiry. Even the fields of mathematics and science have not escaped the politicising impulse of our times. One-sided lessons, sometimes implemented using subterfuge or even outright deceit, often pressure pupils to conform – with punishing consequences for holdouts, such as public shaming and fear of the now all-too-familiar cancellation. How can students think and learn freely when they discern that their entire future rests on not offending the wrong adult? No wonder so many play along.
Yes, politicised schooling is a real problem, despite protestations to the contrary. It has caused an uproar in the US and has been driving shocking levels of animosity at school-board meetings, providing plentiful grist for the talking-head TV mill, and it probably even decided a governor's election in Virginia. Rising distrust is also driving increased scrutiny of school library books and assigned reading selections.
The current enthusiasm for politicising the sciences aside, some physics lessons remain timeless, such as Newton's third law that every action has an equal and opposite reaction (although I'm told there might be exceptions to this, which I'll leave to actual physicists to discuss). Predictably, the provocations of partisan classroom activists have triggered a backlash – the repercussions of which could make the intended cure as bad as the disease.
Across the US, legislators have been responding with bills intended to limit the discussion of certain topics, such as sexuality or gender identity, in classes. While state legislators do have broad powers to set curricula, aside from creationists' attempts to ban the teaching of evolution it is hard to remember another occasion when lawmakers saw fit to dictate what must not be taught in classrooms. For several decades, we have relied on a good-faith, shared understanding between school and home to regulate the conduct of classroom discourse. And teachers have long enjoyed wide latitude in terms of how and what to teach. Now, in a sad imposition of top-down micromanagement, we have multiple bills pending or enacted that could potentially inhibit classroom discussions of controversial but important topics.
This does not augur well for productive, robust classroom debates. As John Stuart Mill explained in On Liberty, his famous defence of the liberty of thought and discussion, the best way to understand one's own position is by testing it and weighing it in opposition to competing positions: 'He who knows only his own side of the case knows little of that.' Full understanding requires complete circumspection. You must examine an issue from all angles in order to wrap your head around it.
To give one hot-button example, a recently signed educational act in Florida has been labelled the 'Anti-Grooming Child Protection Bill' by proponents and the 'Don't Say Gay Bill' by opponents. What is the truth regarding this law? Read it without an interpreter and decide for yourself, using your own critical-reasoning capacities, as we should be teaching our students and expecting all informed citizens to do.
While I am all for safeguarding the innocence of children from age-inappropriate material, must we be so fearful of unfettered inquiry that we attempt to pre-determine the outcome of every classroom discussion? Not according to Milton in his timeless argument against censorship: 'So Truth be in the field, we do injuriously by licensing and prohibiting to misdoubt her strength. Let her and Falsehood grapple; who ever knew Truth put to the worse, in a free and open encounter.' Of course, this relies on schools having fair-minded teachers who will allow such grappling to occur in their classrooms.
As Supreme Court justice Louis Brandeis said in defence of the US First Amendment, the remedy for bad speech is 'more speech, not enforced silence'. The way to pursue truth and to defeat supposedly faulty or pernicious ideas is not to outlaw their expression, but rather to fully consider them and, if necessary, defeat them in the arena of ideas. Not all ideas will be as wrong as we first believed – and if so, we should consider accepting them. This is how knowledge and understanding can advance.
To enquire about republishing spiked's content, a right to reply or to request a correction, please contact the managing editor, Viv Regan.