JK Rowling: she who must not be named
The cultural set is continuing to snub Britain's most successful living author.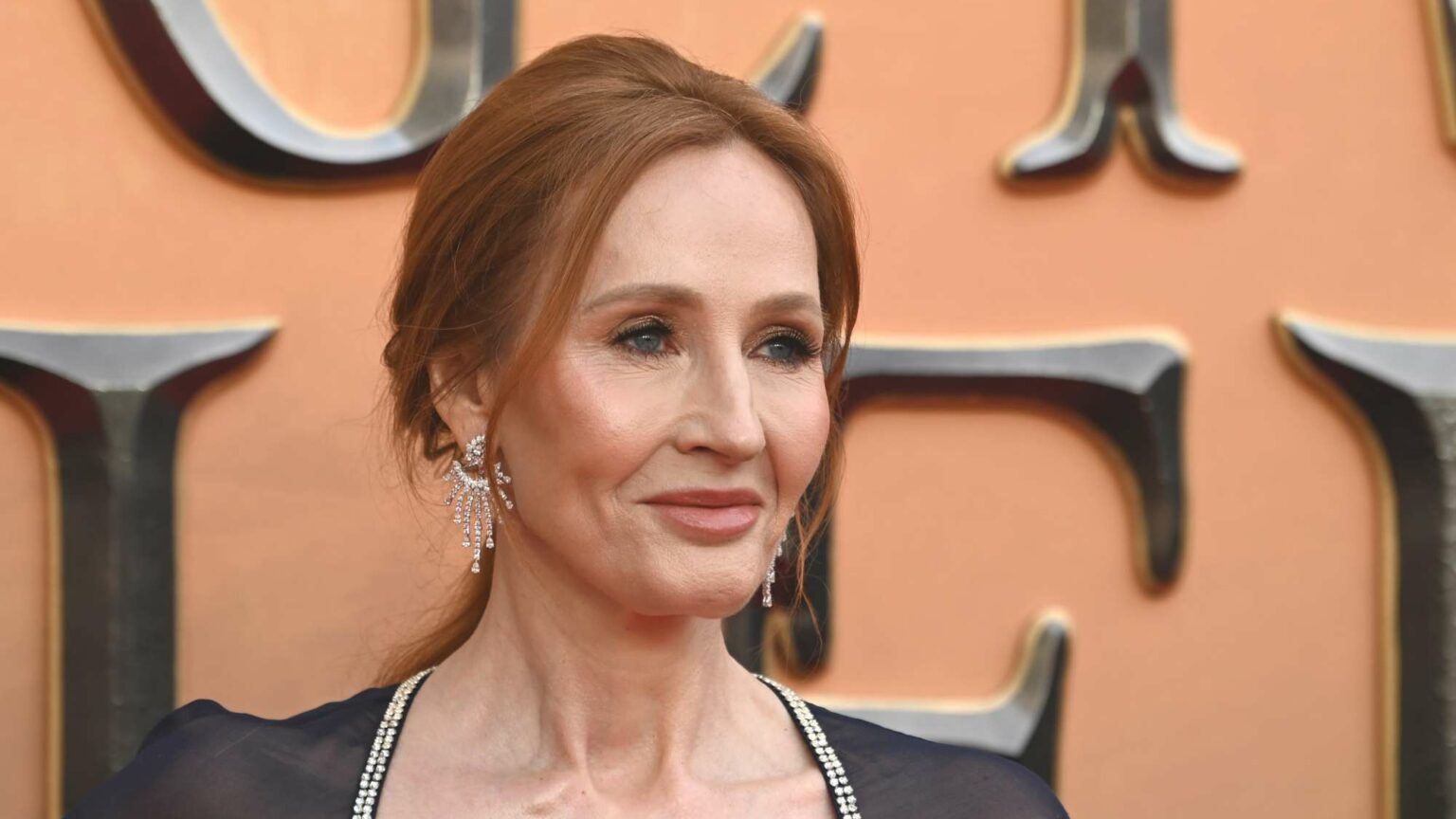 The queen's Jubilee book list – featuring 70 titles from across the Commonwealth to celebrate Her Maj's 70 years on the throne – has one glaring omission. JK Rowling, Britain's most successful living author, did not make the cut.
An 'expert panel of librarians, booksellers and literature specialists' were tasked with creating the Big Jubilee Read, choosing 10 books for every decade since 1952.
Speaking to the Today programme on BBC Radio 4, one of the judges, professor of modern literature Susheila Nasta, defended the omission of Rowling on the basis that Harry Potter and the Philosopher's Stone is 'primarily a children's book'. So it was nothing to do with Rowling's widely known views on transgender ideology, apparently. Nasta hinted that there had been a 'big discussion' among the judges about the inclusion of Rowling, but that space was instead made for another English book in the 1990s category 'that was good and equally well-received'.
Like them or loathe them, the Harry Potter books, since the first was published in 1997, are a literary phenomenon. They are widely accepted as being responsible for reigniting a love of reading among a previously apathetic generation. In 2018, Rowling celebrated the milestone of selling 500million books worldwide in over 80 countries – you could hardly find a better advert for reading across the Commonwealth.
The official BBC page announcing the Big Jubilee Read says it aims to 'engage all readers in the discovery and celebration of great books'. Even if you're not a fan of Rowling's writing (I never was), omitting her work from an official list of the apparently most engaging, most-loved books of the past 70 years is a bit like dropping the Bible from the Top 10 must-reads for Christians.
Book lists are always biased – and inevitably so. Judgements have to be made and they will never please everyone. But the claim that Rowling was omitted because Harry Potter is for kids doesn't seem to hold much water.
The list includes Douglas Adams' The Hitchhiker's Guide to the Galaxy, a favourite among teenagers, and Markus Zusak's The Book Thief, which is explicitly aimed at young readers.
Perhaps the Jubilee list really did want to take a break from Pottermania, but it seems highly unlikely that the controversy surrounding Rowling didn't play at least some part in the decision making. Since she began voicing her opinions on women's sex-based rights, Rowling has consistently been given the 'Voldemort' treatment in the world of culture – she has been cast out as the woman 'who must not be named'. In recent years, she has been publicly denounced by the actors and actresses her books made famous and was conspicuously absent at the 20th-anniversary reunion of the first film in her own franchise.
It is unsurprising that the creators of a royally commissioned book list didn't want to get drawn into political controversy. While there are some great political books on the list – like Samuel Selvon's The Lonely Londoners and Kazuo Ishiguro's The Remains of the Day – many of the choices suggest a reluctance to rock the boat.
This is clearly the case in how the panel chose to represent nations that were once under British colonial rule. Plenty of postcolonial writers made the cut, though they were mostly recognised for their less confrontational works – such as Chinua Achebe for Arrow of God, rather than the much more widely read Things Fall Apart. Some were similarly disappointed by the omission of the anti-colonial Nervous Conditions by Zimbabwean author Tsitsi Dangarembga.
In a similar vein, Seamus Heaney's Death of a Naturalist – a collection of poems largely about frogs and rural life – was the only representative of Northern Ireland in the 20th century. Works dealing with the Troubles – like Eugene McCabe's short-story trilogy of 'Cancer', 'Heritage' and 'Siege', or Glenn Patterson's Burning Your Own – were omitted, no doubt because these works raise uncomfortable questions for the British monarchy.
Book lists are always political, even when they try not to be – especially those commissioned to represent the British crown. But while some books will have been passed over for the Jubilee list because of their genuinely confronting content, Rowling is considered 'controversial' because she believes in biological sex and calls for the protection of women's single-sex spaces – views she has only ever expressed outside of her books. Any eight-year-old Harry Potter reader could tell you it is not her books that have been judged unworthy – it is Rowling herself, for holding the 'wrong' views.
Ella Whelan is a spiked columnist and the author of What Women Want: Fun, Freedom and an End to Feminism.
To enquire about republishing spiked's content, a right to reply or to request a correction, please contact the managing editor, Viv Regan.