We can't keep 'protecting the NHS' forever
Now NHS trusts are telling people to steer clear of DIY. This has got to stop.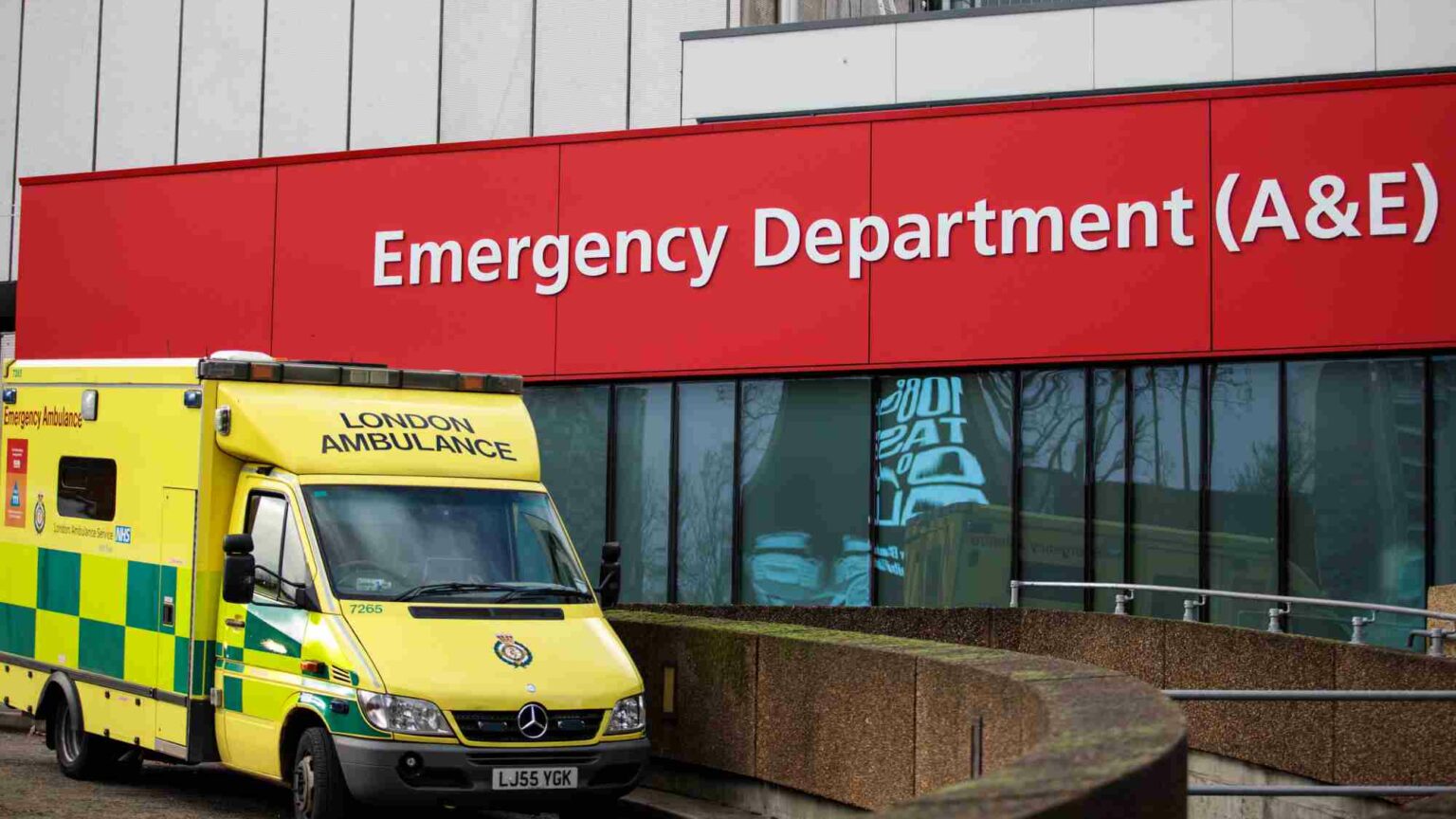 Apparently, it's time to down tools. This week the NHS in Bristol asked householders undertaking DIY jobs to 'take care to avoid any injuries that could lead to unnecessary trips to A&E', in response to mounting accident and emergency waits at the trust. This follows last week's call by NHS Confederation chief Matthew Taylor for a return of mandatory face masks, as Covid pressures mount on hospitals.
To 'protect the NHS', as the mantra goes, we're being asked to reduce the risks we take, in the hope that demand at the hospital front door will decrease. In truth, reducing the roughly 200,000 annual DIY accidents that require hospital treatment – accounting for about 1 in 550 urgent calls or visits to A&E – would have little impact on the overall workload.
The NHS is busy, of course. It responds to 110million urgent calls or visits each year. There were 2.17million attendances in March alone – 29 per cent more attendances than last year. If you attend in an emergency, you can expect a substantial wait – in March, only 72 per cent of patients were seen within four hours, across all A&E departments. However, for 'type-1' A&E departments – the type most people would turn up to – just 59 per cent were seen within four hours.
Instead of attempting to manage demand downward, through greater risk aversion, the NHS's focus should be on managing the rising number of attendances – whether through better prevention or by offering alternative services to A&E, which might more readily serve the population's needs and ensure access for more people.
Analysis of routine emergency data shows that A&E departments are regularly faced with high levels of non-urgent attendances. Between 2011 and 2014, 15 per cent of attendances were non-urgent and could have been handled elsewhere. Similarly, a 2017 study found that 14,500 patients with dental problems sought treatment at an A&E instead of at a dentist – though systemic underreporting could mean the true figure might be almost 10 times higher.
The NHS's five-year strategy includes providing more urgent care centres to divert non-urgent cases from A&Es. However, GP shortages have meant that out-of-hours services are increasingly left with no doctors.
The first large-scale research into attitudes towards emergency care reported that in deprived areas patients were more likely to prefer A&Es to their GPs, mainly due to difficulties in obtaining GP appointments. Half the respondents agreed it was hard to get a GP appointment, which is inevitable given patient numbers have risen substantially while GP numbers have fallen by about 1,500 since 2015.
Risk aversion is no solution to rising demand. The emphasis should be on risk awareness. Since the pandemic, our health has deteriorated – we have drunk more alcohol, put on weight and exercised less. Unhealthy lifestyles increase the risk of chronic diseases and pressures on services. Two thirds of over-65s are expected to live with multiple health conditions by 2035 – 17 per cent will live with four or more diseases, double the number in 2015. Yet, despite rising demand, the NHS has some of the fewest beds per capita of any health service in Europe.
The current messaging, asking us to reduce our risk, does nothing to address the real issues. Instead, it simply begs the question of what the next risky activity will be that the NHS asks us to refrain from. If taken to its extreme, we will soon be asked to abandon flights or travel by car, as both can lead to accidents and burden A&E departments.
Initiatives to prevent hospital admissions should not seek to discourage engagement in everyday activities, given their overriding benefits to health and wellbeing. Just about every activity is risky to a certain extent. If you were to avoid doing DIY for fear of injuring yourself, you should also be careful when cleaning your windows – 30,000 people annually end up in hospital after falling off ladders and stepladders.
Alas, while doing nothing might appear to protect us from accidents, in the long run it will lead to ill health and a poorer quality of life. This will only delay the inevitable burden for the NHS.
Tom Jefferson is a senior associate tutor at the University of Oxford and a visiting professor at Newcastle University.
Carl Heneghan is a professor of evidence-based medicine at the University of Oxford and director of the Centre for Evidence-Based Medicine.
To enquire about republishing spiked's content, a right to reply or to request a correction, please contact the managing editor, Viv Regan.