The NHS is dehumanising women
Why is so much 'trans inclusive' language so misogynistic and objectifying?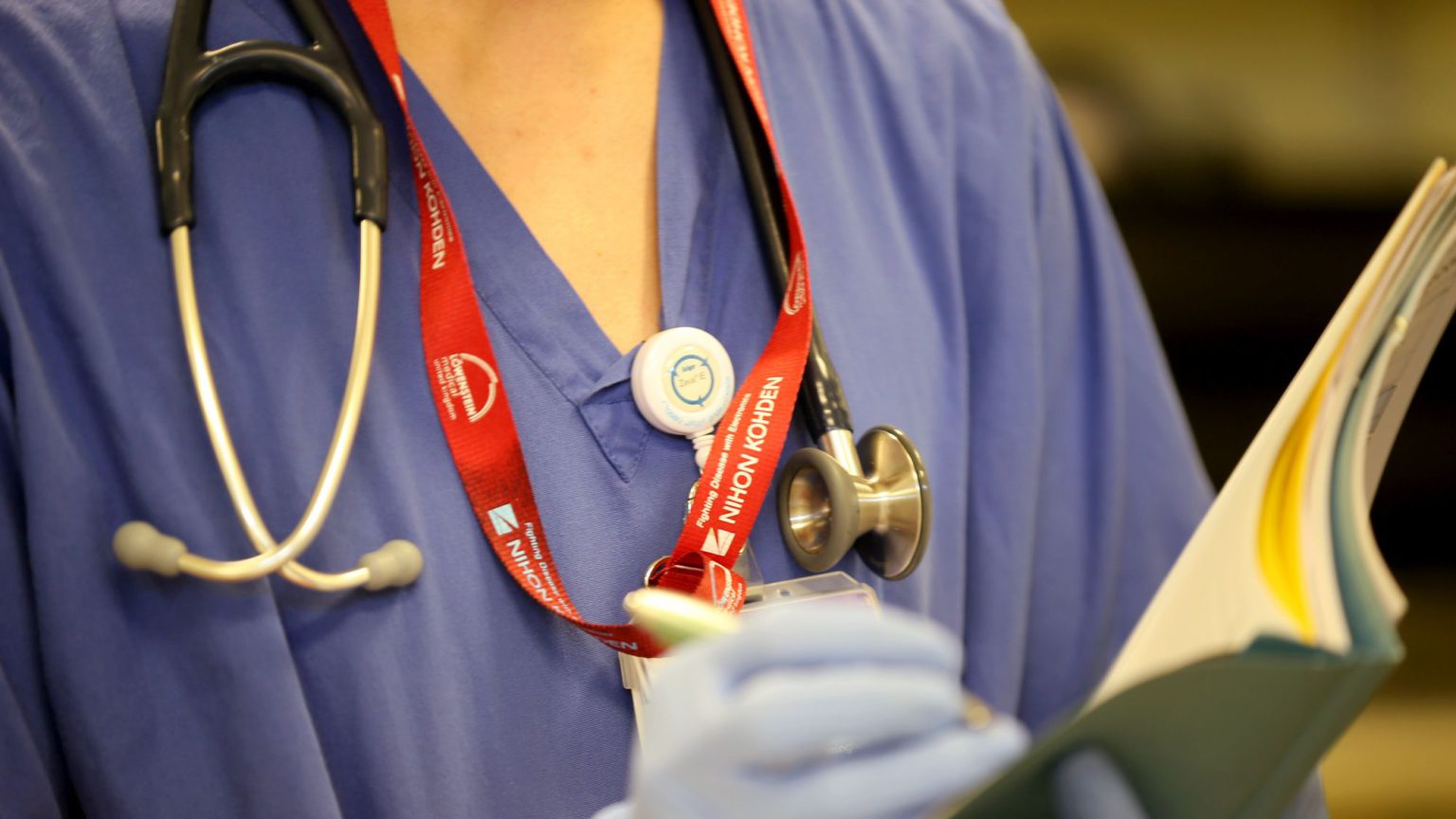 Healthcare staff in Sussex in the UK have been encouraged to find alternatives to female-specific words when caring for pregnant women. According to the Daily Mail, Brighton and Sussex University Hospital NHS Trust has advised midwives and obstetricians that 'some individuals may have preferred terminology for their anatomy', and that staff should act accordingly.
The guidelines add that maternity care has typically been designed as a 'women-only service', which may not serve the needs of 'trans' and 'non-binary' individuals who identify as neither male nor female.
So, instead of a female-specific term such as 'breast milk', staff are being encouraged to refer to 'human milk' or 'chest milk'. The trust also recommends finding other words for 'breasts', 'cervix', 'clitoris', 'labia', 'vulva' and 'uterus'.
This is absurd. Why would anyone giving birth not want midwives to use words like 'uterus' or 'cervix'? Regardless of how a person feels about their gender, cervix and uterus are anatomically correct terms. They refer to body parts that are central to the process of giving birth. Demanding that midwives avoid using female-specific words is akin to asking engineers to avoid using words specific to construction. It is like asking lawyers to avoid referring to the law.
Most insultingly, the trust suggests that healthcare professionals replace the word 'vagina' with another term, such as 'front hole' or 'genital opening'. This is not just absurd, it is also scientifically incorrect. The vagina, strictly speaking, is the 'middle hole'.The front hole is effectively a urethral opening for urine. We women do not give birth out of our front holes – we pee from them. Does the NHS not know this?
More importantly, referring to women's bodies in terms of holes is thoroughly dehumanising. For a medical institution to legitimise terminology like 'front hole' reduces women's bodies to orifices. Yet the NHS expects women to put up with such debasement in the name of trans rights.
Midwives are not to blame here. One told the Daily Mail that many of them are unhappy with the proposals, 'but because of the climate at the hospital they dare not say anything'. The responsibility for these absurd, anti-women proposals lies with NHS managers. Instead of standing up to trans activists hell-bent on the erasure of womanhood, they have bowed down before them.
No doubt the Sussex NHS Trust thinks it is being inclusive by talking about 'chest milk' and 'front holes', but it is not. It is dismissing the reality of women's bodies. The NHS needs to be reminded that women's bodies matter.
Raquel Rosario Sanchez is a writer, campaigner and researcher from the Dominican Republic.
To enquire about republishing spiked's content, a right to reply or to request a correction, please contact the managing editor, Viv Regan.