The absurdity of snubbing Tony Sewell
Speaking out against racial identity politics has become an act of heresy.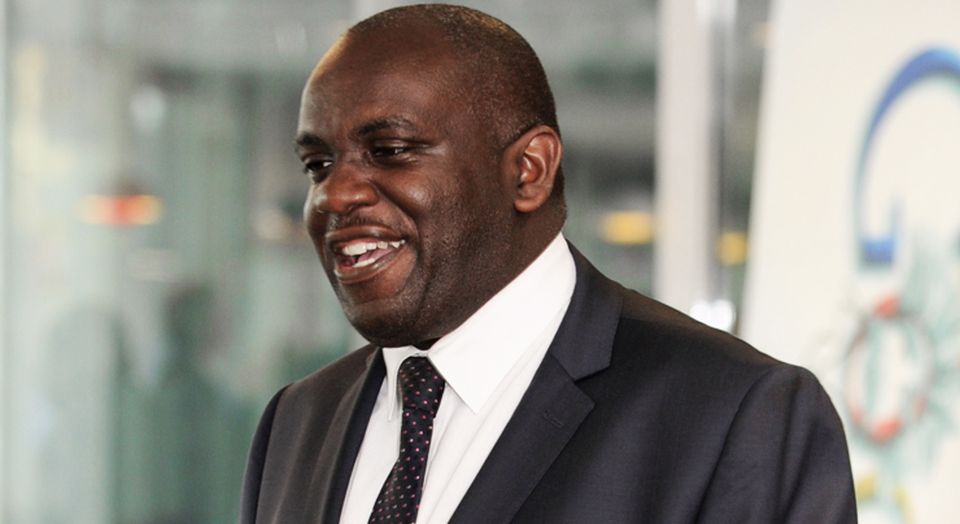 The saga over the University of Nottingham's snub of Dr Tony Sewell continues.
Last month, Sewell, the chair of the UK government's Commission on Race and Ethnic Disparities (CRED), revealed that Nottingham University had planned to present him with an honorary degree back in 2019. Prior to his work with CRED, Sewell was best known for his charity, Generating Genius, which assists young ethnic-minority Britons in getting into top universities and in establishing careers in science and technology. He obtained his doctorate from Nottingham in 1995.
But then, in December last year, the offer of the honorary degree was withdrawn because Sewell had become the 'subject of political controversy', following the publication of CRED's landmark report on UK race relations in March 2021.
The Sewell report stated that the UK remains one of the most successful multiracial democracies on Earth. It also suggested that many of the ethnic disparities in modern-day Britain are not simply a product of 'institutional racism', as is often claimed, but are caused by a myriad of social and cultural factors.
The fact that, thanks to this report, Sewell is now viewed as a figure of controversy is remarkable. This says little about Sewell himself, but it reflects very poorly on the state of the race debate in Britain. Since the report's publication, Sewell's detractors have preferred to smear him and the CRED committee rather than engage constructively with their findings.
As the row over the degree has rumbled on, Nottingham's justifications for the snub have become increasingly bizarre. According to reports this week, vice-chancellor Professor Shearer West recently claimed that awarding Sewell with an honorary degree would overshadow his students' graduation ceremonies and upset their families. 'It would have left our graduates and their families with a diminished experience for this essential rite of passage, particularly when so many have been denied this very special day by the Covid-19 pandemic and have had to wait', he said.
The idea that awarding a well-known alumnus an honorary degree would cause widespread upset among students and their families is bonkers. And the fact that Sewell's former university continues to throw him under the bus seems all the more remarkable when you consider the kinds of individuals Nottingham University has quite happily awarded honorary degrees to in the past.
One such honoree is the former Chinese ambassador to the UK, Liu Xiaoming, who received an honorary doctorate from Nottingham in November 2017. At the degree ceremony, Professor Kevin Lee, head of the university's School of Economics at the time, praised Liu as 'one of our world's greatest diplomats' and 'a leader who has done so much to create harmony in Sino-UK relationships'.
Since then, Liu has been on record referring to the Chinese Communist Party's systematic abuse of Uyghur Muslims as 'fake news'. Despite the overwhelming evidence of the CCP's human-rights abuses in Xinjiang, Liu has asserted that there are 'no so-called labour camps' there – referring to them instead as 'vocational, education and training centres', which are supposedly part of China's counter-terrorism strategy. As things stand, Liu is still in possession of his honorary degree.
The hypocrisy doesn't stop there. Others honoured by Nottingham include Fu Ying, also a former Chinese ambassador to the UK, who has similarly questioned claims of human-rights abuses against China's Uyghur Muslims. And then there's Chen Zhili, a former Chinese education minister, who once praised Chinese international students for their work in the 'struggle' against perceived opponents of Beijing.
Najib Razak – a former prime minister of Malaysia who was imprisoned in 2020 after being convicted for industrial-scale embezzlement involving a state-owned investment firm – also features on Nottingham University's list of honorary degree-holders.
Yet apparently none of these figures are thought to be as controversial as Tony Sewell – the charity boss who has sought to provide opportunities for deprived, young ethnic-minority Britons who wish to make progress in STEM-related fields.
This speaks to a deep problem in Britain's higher-education sector. It seems nothing offends our universities more than someone challenging their grievance-fuelled, identitarian narrative on race.
Rakib Ehsan's Beyond Grievance, is available to pre-order on Amazon.
To enquire about republishing spiked's content, a right to reply or to request a correction, please contact the managing editor, Viv Regan.