Why did Hungary's opposition fail so badly?
The anti-Orbán coalition should never have looked to Brussels for guidance.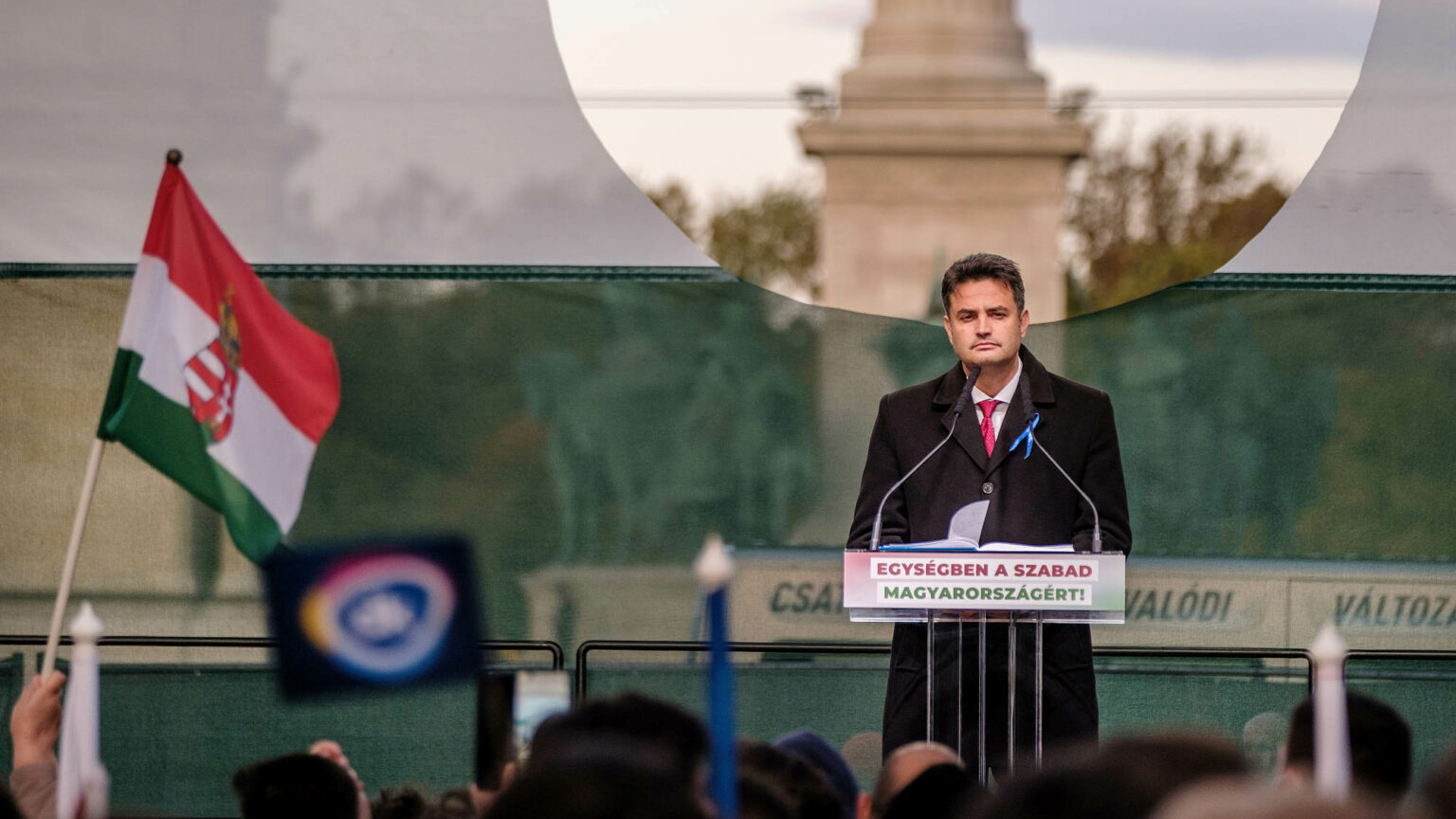 The Western commentariat just couldn't believe it. Orbán again – another landslide victory. It was simply unthinkable, they argued, that in a democracy one party could rule with a supermajority in parliament for 16 years – if we count in the four years that will now follow Orbán's triumph in the Hungarian elections on 3 April.
Before the election, the longevity of the Orbán government was proof that Hungary was a 'corrupt autocracy', according to Daniel Freund, a German Green MEP who had travelled to Budapest with his comrade, Toni Hofreiter (co-leader of the Greens in the German Bundestag), to help the campaign of Hungary's Frankenstein opposition coalition of liberals, ex-communists, reformed racists and everything in between.
Donald Tusk, leader of the European People's Party (EPP), also offered a helping hand, by speaking at a rally in Budapest. Hillary Clinton fired off a tweet urging Hungarians to vote Orbán out. In English. Brilliant idea. And there were similar tweets from actors John Cleese and Mark Ruffalo.
The opposition's entire campaign was based on the narrative that the West is better, and Hungary should be just like it. 'Choose Europe!' was the main campaign slogan. Orbán's was 'Go Hungary!'. Hungarians liked that better. They also seemed to like Orbán's classically conservative message of promising to defend the nation from coming dangers – such as illegal migration, the war in Ukraine, gender propaganda in classrooms, greedy corporations and EU 'colonialism'.
It was one of the opposition's biggest mistakes to have sought help from abroad, especially from the Brussels bubble.
Still, how did the opposition manage an even worse performance than the 2018 elections? Simple – by committing the mistake of forming a six-party alliance in the first place. Orbán's opponents thought that six parties would earn them six times the votes. But political maths doesn't work that way.
Jobbik – the erstwhile racist, anti-Semitic, anti-gypsy, anti-EU party – paid a bitter price for trying to join the club of the liberal-green-left urban elites. With Jobbik not even on the ballot as a party, its followers deserted it. Hardcore fans migrated to a new far-right party, Mi Hazánk (Our Homeland). The more decent among them migrated to the governing party, Fidesz. Jobbik is now left with nine MPs in the new parliament – down from the 26 it won in 2018.
The party has since blamed the coalition's leader, Péter Márky-Zay, a small-town mayor, for his many gaffes and awkwardness in public. These are fair criticisms. But Jobbik turned its already hopeless election prospects into a catastrophe by giving up its core political identity. And so voters melted away.
Then, there was the feeling in society that a ragtag coalition of six parties would never be able to offer real stability. This was a real problem for the opposition, especially with a war on Hungary's doorstep in Ukraine.
Mainly, though, Orbán was just too good to beat even under the best of scenarios. He has designed a unique political model. American and British conservatives have been flocking to Budapest to study it. It combines basic ideas of the political right with basic ideas of the political left.
It certainly works for the economy. Hungary's GDP has been growing by two percentage points faster, on average, than the Eurozone's (or shrinking less, in times of recession) ever since 2013.
Bill Clinton's catchphrase – 'It's the economy, stupid' – is also Orbán's. What does Orbán do that's different? He has reduced social-policy spending (a conservative idea), but he pursues a strategically interventionist approach to the economy (usually associated with the left).
So taxes and unemployment benefits are low – that's the conservative aspect. But where it really matters for citizens, the state intervenes.
Energy prices for households are capped via political decree. Ruinous foreign-currency-denominated loans – slyly offered by Western banks, fully aware that most customers would be harmed by them – have been banned (and the exchange rate for any of these loans already given out has been fixed below market value via political decree).
The result has been full employment – because companies can afford to hire thanks to the low tax burden, and people need to work because unemployment benefits are very low. Yet citizens still feel the state protects them from rapacious corporations.
In reality, the government also protects (some) corporations. Hungary is among the most investment-friendly countries in Europe. But only in sectors where the Hungarian economy cannot do what foreign investors can do. Hungarian companies can't build cars. Germans can. But banks? The service industry? Hungarians can do the job just as well. And so the government makes it a priority to strengthen domestic entrepreneurs and innovative startups.
Orbán's argument is that GDP matters – but what matters more is how much of it remains in the country and ends up in households.
Another crucial reason for Orbán's dominance is that he has established a firm presence in the countryside, down to the last village. No party before Fidesz even tried to do this. The opposition is urban. Fidesz is rooted in rural Hungary, tapping a voter base that didn't even exist before Orbán. In the past, many villagers simply would not vote at all. They support Orbán because he has made it a priority to minimise the wealth gap between the countryside and the big cities.
Such a strategy takes time, patience and a lot of organisation. The opposition never felt it necessary to build much of a presence outside the cities, and it never had the logistical capacity to do so even if it had wanted to.
In order to beat Orbán, the opposition needs to start from scratch, to understand people in the countryside, learn their language and speak it.
Boris Kálnoky is a writer, journalist and head of the media school at Mathias Corvinus Collegium, Budapest.
To enquire about republishing spiked's content, a right to reply or to request a correction, please contact the managing editor, Viv Regan.