Ketanji Brown Jackson and the problem with affirmative action
A highly qualified Supreme Court nominee has been reduced to an avatar of her race and gender.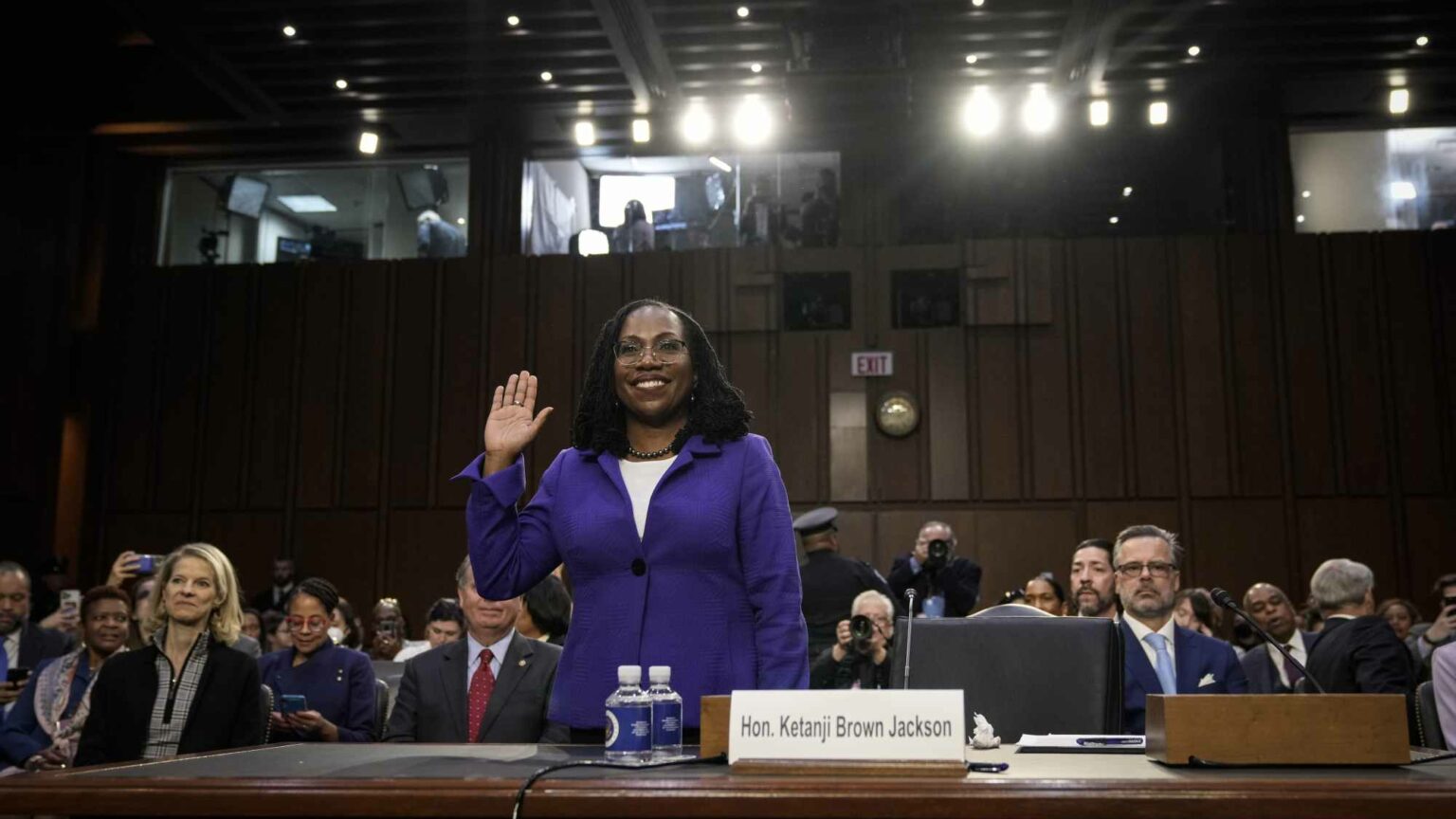 Judge Ketanji Brown Jackson is well qualified for the US Supreme Court. But, sadly, her achievements are only part of the story of her nomination.
Back in January 2020, US president Joe Biden stated unequivocally that he would nominate a black woman to the Supreme Court to take the place of retiring justice Stephen Breyer. Since then, the constant focus on race and gender during the nomination process has distracted from Jackson's qualifications, and has ended up raising awkward questions about affirmative action, too.
There is little, if any, doubt that Jackson is suited for a high legal position (although the question of whether someone is among the very best nine lawyers or judges in the United States is always at least somewhat theoretical). Jackson is a 1992 magna cum laude graduate of Harvard – whose senior thesis on 'Plea Bargaining Processes and the Coercion of Criminal Defendants' is still occasionally cited – and a 1996 cum laude graduate of Harvard Law School. She was a former public defender known for winning unlikely victories against the government, an appellate specialist for major law firm Morrison and Foerster, and vice-chairman of the US Sentencing Commission. She is currently a sitting judge on the US Court of Appeals for the District of Columbia Circuit, often called 'the second most powerful circuit in the States'.
The primary objection to Jackson's nomination – that she has historically been lenient towards child-pornography offenders and other sex pests – is disingenuous. Infamously, Republican senator Josh Hawley has tried to argue that Jackson has a soft spot for baby rapists. He recently tweeted: 'In every single child-porn case for which we can find records, Judge Jackson deviated from the federal sentencing guidelines in favour of child-porn offenders.' But this practice of giving lighter sentences than recommended by federal guidelines is not unusual – even for GOP-nominated judges.
As an ABC fact-check article points out, Hawley himself 'has voted to confirm at least three federal judges who also engaged in the same practice'. Further, there are good reasons why these judges have given lighter sentences to child-porn offenders that have nothing to do with 'evil' or 'corruption'. US child-pornography law dates back to a period when paedophiles had to have their child porn delivered by mail. And so possessing even a single image or item of it implied significant effort. Nowadays, however, a single trip to a pirate site or even a fringe 'chan' image board could leave someone in possession – intentionally or based on a technicality – of several dozen such files. While I feel little sympathy here for these offenders, it is not a great surprise that many judges give more lenient sentences for these internet-based offences.
So, Jackson is clearly well qualified for the role. However, her resumé has been largely overshadowed during the nomination process – thanks, largely, to President Biden. When Biden made clear that only a black woman would be chosen as his nominee, he eliminated the overwhelming majority of all sitting judges from consideration. One law professor, Georgetown's Ilya Shapiro, found himself 'cancelled' for pointing this out. Back in January, he noted that Biden's decision took skilled Indian-American judge Sri Srinivasan out of the running and would likely lead to a 'lesser' candidate taking the seat.
Since then, coverage of the nomination process has focused almost entirely on which black women might be available. A number of candidates who were regularly put forward as possibilities, such as J Michelle Childs, struck many observers as solid enough legal minds – but also as candidates who probably would not have received consideration for the highest court in the US were it not for their race and sex. Within this context, Jackson's top-notch resumé often felt like a secondary element of her application package.
To avoid this problem, President Biden could have quite easily decided to appoint a black woman to the Supreme Court, but kept his identitarian reasoning to himself. He could have nominated Judge Jackson specifically and simply pointed out her suitability for the job.
The KBJ case study raises other serious questions about affirmative action and positive discrimination. Affirmative action calls into question the abilities of ethnic-minority candidates for important roles. It is also increasingly apparent that many beneficiaries of affirmative action are already members of the elite – that is, people who probably would have finished among the top few candidates for most high positions without the extra help.
Judge Kentanji Brown Jackson is no child of the 'hood. Her father was the attorney for the Miami-Dade School Board and her mother was the senior principal of the New World School for the Arts. Her uncle, Calvin Ross, was the police chief of Miami.
Like most elite families these days, Jackson's is racially integrated: her husband is Caucasian surgeon Patrick Graves Jackson, a direct lineal descendant of Jonathan Jackson, who served in the Continental Congress in the 18th century. Her husband is also related, through marriage, to Republican former House speaker Paul Ryan, who testified in support of her during her 2012 confirmation hearing for the DC District Court.
That the main beneficiaries of 'diversity hiring' are already members of an elite is hardly anything new. Back in 2004, a New York Times article noted that around two thirds of all black Harvard admissions – almost all of whom received a substantial admissions bonus on racial grounds – were not the American descendants of slaves (ADOS), whom affirmative-action practices were set up to help. Instead, the main beneficiaries tended to be either West Indian or African immigrants (sometimes from very elite backgrounds) or members of the US's mainly biracial black elite and middle class.
Poor boys and girls of all ethnicities might be forgiven for wondering how fair this all is. Are such candidates really more worthy of consideration on 'oppression' grounds than the daughter of a Vietnamese refugee or an Appalachian miner?
In the end, despite the circus surrounding her nomination process, Judge Ketanji Brown Jackson will almost certainly ascend to the Supreme Court bench. She is well qualified for the position and will likely do a good job. What a pity that that wasn't the focus all along.
Wilfred Reilly is a spiked columnist and the author of Taboo: 10 Facts You Can't Talk About, published by Regnery. Follow him on Twitter: @wil_da_beast630
To enquire about republishing spiked's content, a right to reply or to request a correction, please contact the managing editor, Viv Regan.